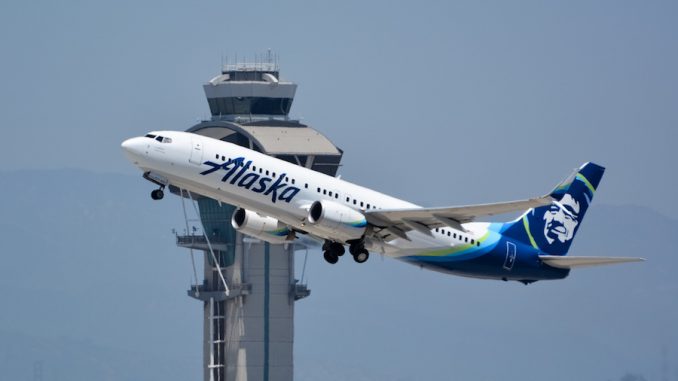 On Wednesday, Alaska Airlines announced that they will introduce scheduled commercial flights from Paine Field in Everett, WA. Subject to government approval, the airline plans to operate nine daily departures starting in the fall of 2018.
"As our region continues to grow at a record pace and Sea-Tac Airport nears capacity, the time is right to bring air service to our valued guests living in the North Sound," said CEO of Alaska Airlines Brad Tilden. "Today's news means less time stuck in traffic on Interstate 5 and more time enjoying your vacation or making the most of your business trip."
According to the airline, flights out of Paine Field will reduce travel time to an airport by about 80 minutes for passengers living in Everett. Additionally, this action is expected to reduce traffic by removing hundreds of vehicles daily from the road that make the commute to Seattle-Tacoma International Airport. The nine daily departures are set to be operated using Boeing 737 and Embraer 175 aircraft.
"This new service is great news for Snohomish County," said Snohomish County Executive Dave Somers. "Businesses will have easier access to major markets and leisure travelers can skip the commute down south, saving time and fuel. For decades, Alaska Airlines has been a responsible neighbor in our region, and we welcome them even closer to home at Paine Field."
Alaska has not yet released information regarding the flight details or routes, however, the airline intends on providing specific details and putting tickets up for sale early next year. "We're not quite ready to share details of the routes," says John Kirby, Alaska's Vice President of Capacity Planning. "But I can tell you they won't be limited to short, regional flights. We're talking daily, nonstop flights to some of our most popular destinations."
Everett Mayor Ray Stephanson added, "Alaska understands the local market, so having our Seattle-based airline be the first to provide scheduled passenger service from Everett just confirms the value commercial flights will bring to the local economy. Alaska is an industry leader in service and reliability, and our citizens and businesses will benefit from having such a convenient travel option right here in Everett."
Propeller Airports and Snohomish County are leading the construction of the new terminal, which is expected to begin in June. "Propeller couldn't be prouder than to partner with the hometown airline on this new service. As Alaska does everyday, our goal is to put the customer first, making the travel experience truly exceptional," said Brett Smith, CEO of Propeller Airports.
Ashley is currently a senior in high school and plans on pursuing a career in aviation or journalism. Her favorite airplanes include the Boeing 777, 737MAX, and Airbus A350. She enjoys taking flights on various airlines to different airports and planespotting at her local airports.
Latest posts by Ashley Magoon (see all)