On Wednesday, Southwest Airlines' CEO Gary Kelly addressed airline shareholders at its annual meeting in Phoenix. At the meeting, Kelly addressed various goals and the growth plan for Southwest going forward. One of the key points was the airline's future growth and possible expansion to Hawaii.
The island state is a popular tourist destination, and in the past has been one of the biggest holes on Southwest's route map. The island's only low-cost options from the United States are offered by Allegiant and Virgin America.
However, Allegiant has announced that they would be pulling out of the Hawaiian market, while Virgin America's takeover by Alaska Airlines would see the carrier transition out of the low-cost operation.
Southwest's Growth Strategy
In his outline going forward, Kelly stated that the company's 2018 plans were wide open as of now. In the past, the airline has had a focus on their growth, with 2015 seeing expansion at Dallas, 2016 seeing international expansion at Houston Hobby, and this year's expansion at Ft. Lauderdale just as a new international concourse prepares to open up this summer.
The airline will be able to leverage their new Boeing 737 MAX aircraft on Hawaii routes when it enters service with the airline in October. However, the new aircraft has already experienced issues in its development. This may make Southwest wary to commit the aircraft within a major expansion project until the reliability of the aircraft is known.
Potential Alternative Airports
In any Hawaii expansion, Southwest would focus on the West Coast to start. This would mean that the Aloha state could be served from Phoenix, Los Angeles, and San Francisco where the airline has a large presence. However, Southwest also has the potential to leverage alternative airports that its become famous for serving. 
Throughout California, Southwest flies into numerous smaller airports near Los Angeles such as John Wayne Airport (SNA), Bob Hope Airport (BUR), Long Beach Airport (LGB), and Ontario International Airport (ONT) which have all become strong alternatives to braving the long commute to Los Angeles International Airport (LAX).
Rather than following the traditional hub-and-spoke model that most legacy carriers operate with, Southwest could capitalize on numerous point-to-point routes from these airports to major destinations in Hawaii such as Honolulu, Kona, and Maui. It could also leverage its free-checked bag policy to cater to tourists hoping to spend a nice, one-week or more vacation.
Progress Takes Time
Although a priority, Hawaii may not be seen until after 2018. Kelly said it was doubtful that expansion would happen in 2018, with the airline likely waiting to break in the new Boeing 737 MAX before committing to expansion in the market. Also mentioned at the meeting was the possibility of expansion to Canada. Kelly did say that the airline was looking into the U.S.'s northern neighbor, however, it is not the airline's top priority at this time.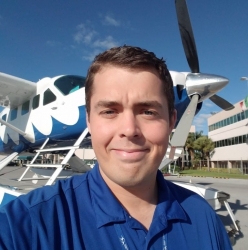 Daniel has always had aviation in his life; from moving to the United States when he was two, to family vacations across the U.S., and back to his native England. He currently resides in South Florida and attends Nova Southeastern University, studying Human Factors in Aviation. Daniel has his Commercial Certificate for both land and sea, and hopes to one day join the major airlines.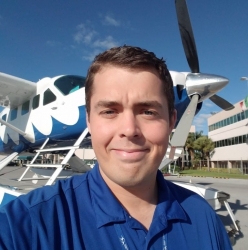 Latest posts by Daniel Morley (see all)