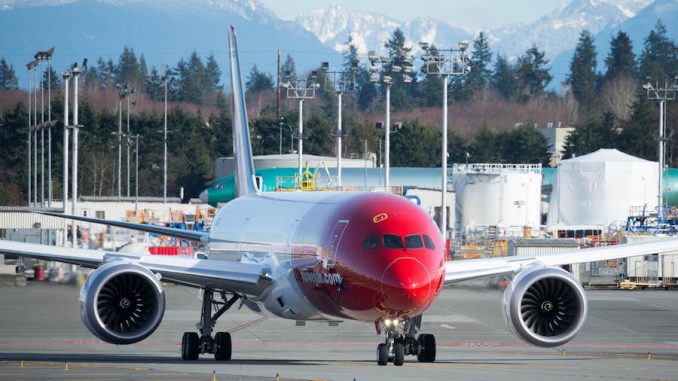 Norwegian Air Shuttle transported more than 2.9 million passengers across their route network in May, a year-over-year increase of 11 percent, also a small slowing of growth in comparison to April's 15 percent growth.
This factor was achieved through a load factor of 86.5 percent, virtually identical to April's 86.6 percent, but lower than 2016's overall load factor of 87.7 percent, which represented the airline's strongest year on record by that metric.
"We are very pleased to see that more passengers chose to fly Norwegian," CEO Bjørn Kjos said in a prepared statement. "Our international growth continues, in line with the company's global strategy, enabling us to create more jobs. The launch of our new long-haul base in Rome and the routes to New York, Los Angeles and San Francisco have been very well received on both sides of the Atlantic."
The airline, which continues to strengthen its route network with new routes from various European gateways, currently has an average fleet age of only 3.6 years. Over the course of May, the airline took delivery of four new aircraft, three Boeing 737-800s and one Boeing 787-9.
This, according to the airline, allowed them to operate 99.7 percent of all scheduled flights and have an on-time percentage of nearly 82.7 percent. The airline's timeliness figures were very similar to those released by Atlanta-based Delta Air Lines, which has recently held the title for the U.S. airline with the highest on-time percentage.
The airline added that May brought a total traffic growth of 17 percent and capacity growth of 19 percent as they added many new intra-Europe routes and boosted frequency on others to begin the busy summer travel season in the months to follow.
Norwegian's recent success, however, has come with some backlash. Carriers on both sides of the pond have expressed their discontent at how Norwegian currently does business.
Chief among their complaints is that a portion of the airline's operations is based in Ireland, which enables them to avoid stricter labor laws in much of Scandinavia. Airlines also cite the fact that the airline's subsidiaries — Norway-based Norwegian Long Haul, Ireland-based Norwegian Air International, England-based Norwegian Air UK, and Buenos Aires-based Norwegian Air Argentina — are spread out across the globe, saying this allows them to bypass many regulations that otherwise might be brought upon them by other governments and agencies.
The carrier, however, still has the backing of the European Union, which has defended the airline and placed the blame upon the U.S. for violating the Open Skies treaty.
And after President Trump entered office, organizations including FedEx and Southwest's pilot union urged him and his administration to review Norwegian's case more closely and restrict their routes to the U.S. for endangering the Open Skies pact.
Norwegian, however, has held strong. They maintain their practices bring about no legal issues and continue to project strong growth in passenger totals and revenue as they launch more routes across the Atlantic.
And as the third largest low-cost carrier in Europe after Ryanair and easyJet, Norwegian has some tough competition to overcome within its home continent.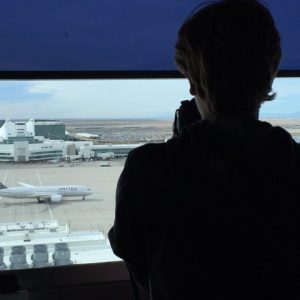 When he was just six months old, Parker took his first flight. From that point, he was destined to love aviation. His mom worked for Southwest Airlines much of his family have been frequent flyers on American Airlines for years, just as Parker is now. In 2015, Parker, inspired by aviation accounts on Instagram, decided to create an account of his own, and he hasn't stopped spotting since. On top of that, Parker has been writing for his school paper since his freshman year and has been writing and doing photography work for AirlineGeeks since August 2016.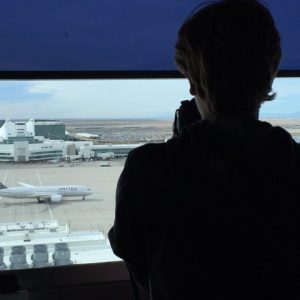 Latest posts by Parker Davis (see all)