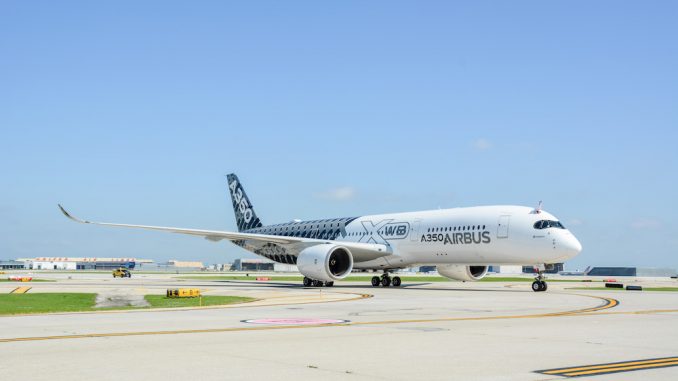 According to Airbus, the amount of aircraft seating between 100 passengers and 500 passengers will grow from close to 19,000 to over 40,000 by 2036. This would significantly exceed the current growth rate of 4.4% per year.
However, according to the aircraft manufacturer, the quantity of new planes will not be the only numbers rising. The Airbus Global Market Forecast of 2017-2036 predicts the number of first-time flyers will rise, as well as the amount of tourism travel and new route possibilities. This, of course, leads to more income to airlines and manufacturers.
"Air travel is remarkably resilient to external shocks and doubles every 15 years. Asia Pacific continues to be an engine for growth, with domestic China to become the world's largest market," stated Airbus' Chief Operating Officer for Customers, John Leahy. "Disposable incomes are growing and in emerging economies the number of people taking flight will nearly triple between now and 2036."
In the next 20 years, the world is expected to need 34,899 new passenger aircraft along with 730 freighter aircraft. The French airframer predicts 24,807 of the passenger aircraft will be single-aisle jets while 8,686 will be twin-aisle.
The remaining 1,406 are set to be large and jumbo aircraft. Since these new airplanes will need someone to fly them, Airbus is also expecting a need for 530,000 new pilots and over 550,000 new aircraft mechanics.
Along with a predicted growth in new aircraft, Airbus has also predicated that the airline industry will most likely see more domestic travel within China. The company is expecting to see an increase of 3.6 times more domestic travelers in China alone by 2036.
Coming in second place is the domestic United States, with travel at 1.5 times more travelers in 2036 than 2016.
According to the Bristol Post, Asia Pacific will receive 41% of new aircraft deliveries, with Europe accounting for 20%, both spurred by low-cost carriers growing rapidly in each region. The United States falls third, receiving 16% of the predicated new aircraft.
Matthew Garcia became interested in aviation at the age of 12 when he installed Microsoft Flight Simulator X on his computer. He was instantly "bitten by the bug" and has been in love with aviation ever since. Matthew took his first introductory flight in 2013 and began normal flight training in February of 2015. Over the years, Matthew's love and knowledge for aviation has grown tremendously, mainly due to FSX. Garcia flies highly advanced aircraft in a professional manner on a highly complex virtual air traffic network simulating real world flying. In 2016 Matthew achieved his private pilot certificate from the FAA. Now he studies journalism at the University of Nebraska at Omaha.
Latest posts by Matthew Garcia (see all)