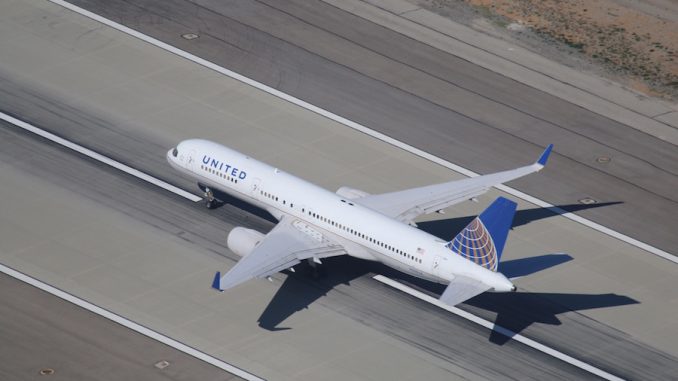 Celebrating 70 years of service to the islands of Hawaii, Chicago-based United Airlines announced an increase of service in flights connecting the mainland and Hawaii on Tuesday.
Beginning December 20, United plans to increase service to other destinations in Hawaii from Denver, Chicago, Los Angeles and San Francisco.
Currently, United services Honolulu, the largest city in Hawaii, with daily flights from its domestic hubs in Chicago, Denver, Houston, Los Angeles, New York, San Francisco and Washington, D.C. The airline also serves Honolulu from two of its overseas hubs, Tokyo and Guam.
Flights from Denver to the cities of Kona, Lihue and Maui will be upgraded from seasonal to year-round, daily flights. From Chicago, United will increase service to Maui from one flight a week to five flights per week.
Los Angeles will see service to Kona and Lihue moved up from one flight a day to two flights daily. The two daily flights to Maui will be increased to three daily flights. Lastly, the five flights a week to Hilo will be increased to seven flights a week, making United the only U.S. airline to have nonstop service from LAX to Hilo.
In San Francisco, the two daily flights to Kona will be increased to three daily flights, the daily flight to Lihue will be increased to two daily flights, and the three daily flights to Maui will be increased to five daily flights.
"As we celebrate our 70th anniversary in Hawaii this year, today's announcement carries a very special significance for our customers," said Jake Cefolia, United's Vice President of Sales. "Our customers have asked for more ways to get to Hawaii, and by adding these flights we are thrilled to make Hawaii more accessible than ever for our customers travelling from the Midwest, Rocky Mountain and West Coast regions."
Additionally, in terms of passenger experience, United will be offering 180-degree lie-flat seating to premium cabin passengers on all overnight flights to Hawaii from Chicago, Denver, Houston, New York, and Washington, D.C. This change comes as a response to the addition of lie-flat seats on routes between the mainland and Hawaii by Hawaiian Airlines, Delta and American.
United began services to the islands in 1947, operating a Douglas DC-6 between San Francisco and Honolulu. Since then, the airline has been crucial in making travel to and from Hawaii accessible to tourists and businesses.
"This combination of increased and enhanced service by United Airlines is fantastic news for Hawaii's tourism industry, especially with the number of direct flights being added to Maui, Kauai and island of Hawaii," said George D. Szigeti, President and CEO of the Hawaii Tourism Authority. "United's customers anywhere in the nation will have easy access to all of Hawaii's major islands and be able to experience our aloha spirit and diversity of culture and natural beauty statewide."
An "AvGeek" for most of his life, Akhil has always been drawn to aviation. If there is an opportunity to read about an airline, fly on a new airplane, or talk to anyone about aviation, he is on it. Akhil has been on over 20 different kinds of aircraft, his favorite being the MD-80. Additionally, he has visited 5 continents and plans to knock out the remaining two (Africa and Antarctica) soon. Based in Dallas, Akhil graduated from Texas A&M University with a degree in Management Information Systems and currently works in consulting. His dream is to become an airline executive.
Latest posts by Akhil Dewan (see all)