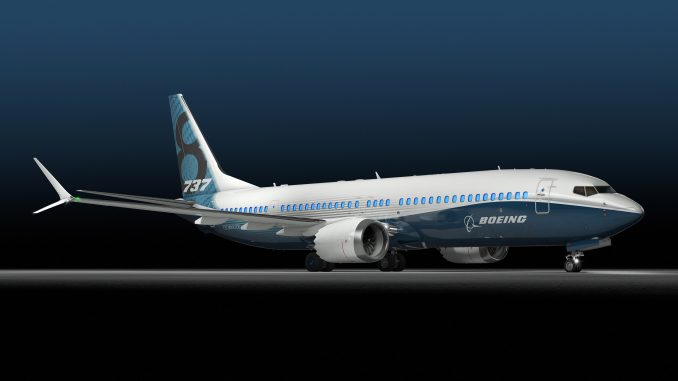 As trading at the Paris Air Show 2017 comes to an end, it was yet again a big day for Boeing, while Airbus gained a little bit of momentum as well. Bombardier also had a great show. Other than these three manufacturers, day four was a relatively slow day for orders and news following the busy morning.
Boeing
Boeing started the day off with its biggest order of the week, with a commitment signed by an undisclosed carrier for 125 Boeing 737MAX aircraft, valued at list prices of $14 billion. The agreement also includes an additional 50 aircraft for the purchase rights, bringing the total to 175 if they do decide to add more aircraft to the order. The Seattle-based manufacturer also managed to sign a firm order with Tassili Airlines for three Boeing 737-800 Next Generation aircraft at list prices of $294 million.
AerCap and Boeing have also signed an agreement for 15 Boeing 737MAX-10 aircraft, which will be a conversion from a previous order of 737MAX aircraft it had made. Earlier this week, the leasing giant made an order for 30 787 Dreamliner aircraft. Ruilli Airlines then announced a Memorandum of Understanding for 20 737MAX aircraft, at list prices of $2.2 billion.
After these orders, Boeing wrapped up their time trading in Paris, highlighting all of their big orders.
Airbus
Airbus started their day with Iranian Carrier Zagros Airlines signing a Memorandum of Understanding for 28 Airbus aircraft, 20 being A320neo's and eight of them being A330neo aircraft. Airbus then signed another Memorandum of Understanding for 45 Airbus A320neo aircraft with Iran Airtour, continuing Airbus' expansion into the Iranian market. Both of these orders are subject to the approval of the Joint Comprehensive Plan of Action program in the U.S.
That wrapped up the entire Airshow for Airbus. The aircraft manufacturer received 326 orders and commitments for aircraft. John Leahy gave the final presentation, breaking down all of the orders, which exceeded $40 billion in value. Leahy commented on these orders saying: "Our commercial success at #PAS17 extends our already diversified order backlog to a new industry record of 6,800+ aircraft."
Bombardier
Bombardier started the final day of the airshow with its first order for the Bombardier C Series all week. Ilyushin Finance Corporation and an undisclosed airline signed a deal for a lease of six CS300 aircraft. The agreement stipulates a 12-year agreement on the lease. Other than those orders, nothing else has been declared by Bombardier, which will more than likely conclude their time at the airshow.
Overall
Looking at the past four days of trading, Boeing has had a very successful week in terms of orders. The manufacturer recorded 571 orders from 16 different customers, valued at a staggering $74.1 billion. Out of the 571 orders recorded, 326 of were for the 737MAX program.
The overall order count was a +245 gain compared to Airbus, as they recorded 326 orders valued at $39.4 billion. During this year's airshow, Boeing has come out as the top company, providing strong competition with its new 737MAX going strong against the A320/321neo aircraft.
On the smaller manufacturer side, Bombardier and Embraer also had a very good week, securing orders for the E190 and E195-E2 programs as well as the Q400 and C-Series aircraft too. ATR performed well with a couple of letter of intents, which will enhance the life of the 72-600 and 42-300 programs, but still have a lot of work to do in order to gain more demand in the regional turboprop market.
No orders were recorded for Antonov, Mitsubishi or Embraer which shows disappointment at what would have been very promising aircraft types to enter the commercial aerospace market. Overall, this airshow has been dominated by Boeing, but will give opportunities for the other manufacturers to enhance their programs further looking into the next five to ten years.
James is a passionate AvGeek who has been actively spotting for years. James has been an Aviation Enthusiast for 7 years and has a fond likening to Concorde! James hopes to grow in the aviation industry with journalism being his primary focus.
Latest posts by James Field (see all)