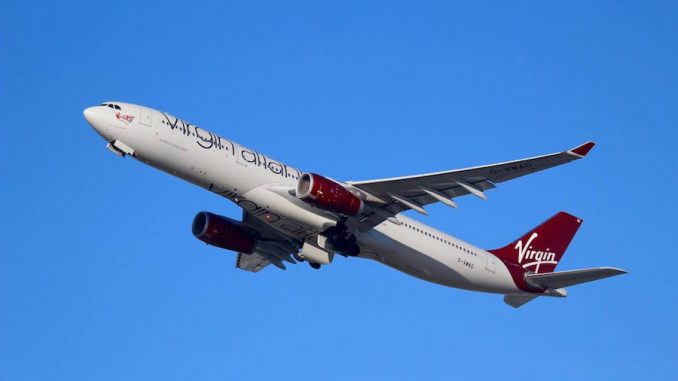 Virgin Atlantic has announced that it will be increasing its Glasgow to Orlando service with additional flights. The trip over the pond, which which was originally planned to operate only for the summer, will now be operated until November.
This is not the first time the airline has included these additional flights, as in January of 2016, Virgin opted to extend this summer service flight over the winter period after an increase in passenger demand. This service is not only marking it's 10 year anniversary this month, but also is now the only Boeing 747 – 400 Service operated out of Scotland.
Steven Marshall, Marketing Manager, Glasgow Airport, said: "This is fantastic news for Scottish travelers looking to get away to America's sunshine state next winter from Scotland's largest city. It demonstrates the popularity of Virgin Atlantic's existing Orlando summer service which has grown every year since it launched at Glasgow Airport in 2007."
In addition to the extended flight schedule, the service has now been increased to four flights per week, which will be operated on Thursday, Friday, Saturday and Sunday. Virgin said that this increase in flights and the extension of the service is being driven by constantly growing demand for the route, with up to 30,000 passengers traveling between Glasgow and Orlando each month.
In a statement from Virgin Atlantic Senior Vice President of Sales and Distribution, Rich Myerscough said: "We've always received a warm, welcome in Glasgow and I'm delighted that we are able to mark our 10th anniversary flying from the city with even more direct flights to Orlando."
Virgin Atlantic, which currently participates in a joint venture with U.S.-based Delta Air Lines, has said that these new additional flights will not only give their Scottish customers more choice, but also more holiday and business opportunities than ever before, with the ability to catch Delta Connection flights all over the U.S.
This is something that Virgin Atlantic has been actively involved in all year, originally set when the airline announced the first ever direct flight to San Francisco from Manchester. This partnership allowed Manchester to not only grow with additional flights to new leisure destinations, but has increased the city's ability to connect to businesses across Silicon Valley and other areas of the U.S.
It seems unlikely that Virgin will convert this route to include year round service at the current demand levels. However, with the airline taking deliveries of its recently purchased Airbus A350 XWB aircraft, we may see the airline push to make it a regular service, as the A350 would allow for smaller passenger numbers of during the less popular travel months.
While this seems unlikely for now, there are still another two years before the airline will take delivery of its first A350 – 1000. The market is constantly changing, but in the 10 years the flight has been operated, there has been a clear indication of steady growth in demand. It is also possible that we will see Virgin move to other Scottish airports.
While companies like Air Transat and Norwegian are having great success with Scotland to Canada and east coast U.S. flights, Virgin will have the opportunity to further capitalize on its direct service to Orlando, Florida. 
Tomos has had a keen interest in aviation for over 10 years and 4 years ago he decided to take it to the next level. He currently holds a private pilot's license and is working towards his commercial license.
Latest posts by Tomos Howells (see all)