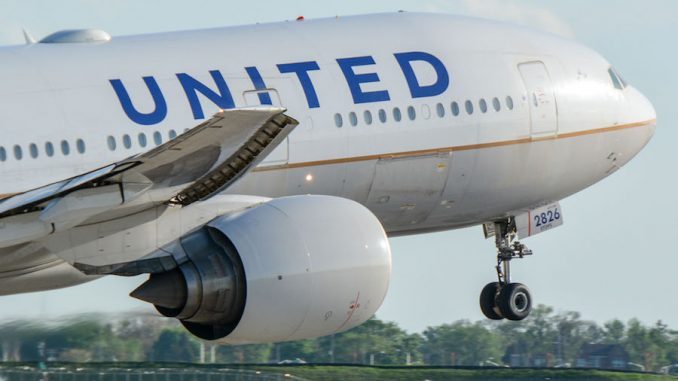 After the United Airlines vs. Dr. Dao incident back in April, the Chicago-based carrier has been making a lot of policy changes. United's newest potential solution to solving overbooked flights? Introducing the so-called "Flex-Schedule Program."
United partnered with startup technology company, Volantio, to create a new method for managing overbooked flights. The Flex-Schedule Program starts as an opt-in option upon booking on United.com and will not be available on third party booking sites.
If a flight is getting close to maximum capacity, passengers who opted-in to Flex-Schedule will receive an email asking if they are flexible with their travels. Passengers who are willing to be flexible will be rebooked on a different flight and receive a voucher of up to $250 USD.
Bloomberg reports that when a passenger accepts a rebooking option, they will not be required to depart on a different day or from a different airport. Also, seat upgrades and downgrades will most likely not happen with the rebooking.
The CEO of Volantio, Azim Barodawala, pitched the idea to United saying, "If you can offer a buyout to a customer in advance, everyone will be happier. For airlines, it represents a release value." He went on to say, "This benefits the customer as well, you're creating choice for them, and that's what gets me really excited."
While the original idea is being used for originating flights only, Barodawala is looking further into other opportunities such as connecting flights. "If someone is going to New York to Los Angeles via Chicago and it's the New York-to-Chicago route that's oversold, why not offer the passenger a direct ticket from New York to Los Angeles?"
While Volantio is thinking big, United is slowing things down to be cautious. The airline's vice president of pricing and revenue management, Dave Bartels, was quoted saying, the Flex-Schedule does not "[have] a lot to do with overbooking." In an interview with Bloomberg, Bartels said, "…it won't mean we're overbooking the aircraft more because we have this tool, but I also don't know why it would lead to less overbooking."
Bartels also mentioned the program is too "premature" to get an accurate feel for its success or failure.
United is not the only airline looking to try this new system. Australia-based carriers Tiger Airways and Qantas are set to come online in August and October respectively. Alaska Airlines is also set to get the system in September. Volantio is also looking to hotels as another potential industry for their new system.
Matthew Garcia became interested in aviation at the age of 12 when he installed Microsoft Flight Simulator X on his computer. He was instantly "bitten by the bug" and has been in love with aviation ever since. Matthew took his first introductory flight in 2013 and began normal flight training in February of 2015. Over the years, Matthew's love and knowledge for aviation has grown tremendously, mainly due to FSX. Garcia flies highly advanced aircraft in a professional manner on a highly complex virtual air traffic network simulating real world flying. In 2016 Matthew achieved his private pilot certificate from the FAA. Now he studies journalism at the University of Nebraska at Omaha.
Latest posts by Matthew Garcia (see all)