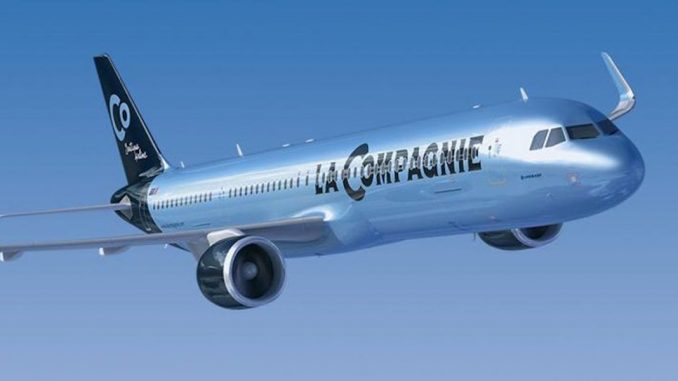 French boutique airline La Compagnie became the first airline to order two Airbus A321neo aircraft in an all business class configuration on Thursday. The Le Bourget-based carrier believes that by choosing the A321neo to join the fleet, they are strengthening the company's "French-in-spirit" philosophy which has made them stand out from other airlines.
In a statement, Laurent Magnin, the CEO of La Compagnie said, "By selecting Airbus and its A321neo, we are able to illuminate our French touch while reinventing the La Compagnie experience. I am very proud to be the first French airline to employ this particular aircraft."
This announcement came over a year after the airline said last year that it was considering renewing and expanding its fleet either with the A321neo or the Boeing 737 MAX aircraft.
The purchase of these new airplanes signals to stable growth and a progressive future for the airline that launched trans-Atlantic flights for the first time in 2014.
When the airline first commenced operations, it offered non-stop all business class service between Paris Charles de Gaulle Airport and Newark International Airport. London-Luton to Newark was added in 2015, however over a year later, the route was suspended in September 2016.
Now, the airline operates daily flights to Newark from Paris-CDG offering 74 lie flat seats each way. This year alone, the carrier has flown over 40,000 passengers, sixty percent of them being U.S. originating and twenty five percent being frequent fliers.
The increase in traffic is also due to the airline's merger with XL Airways France, which occurred in December 2016. While both airlines still operate under separate brands, the newly combined company is estimating $425 million in annual revenue.
The two airlines are now able to capitalize on cost advantages from a larger operation. Something that La Compagnie was unable to do prior to the merger, due to only having two airplanes in its fleet.
La Compagnie's current fleet is made up of two Boeing 757-200s, with an average fleet age of 20 years. Magnin stated that "The purchase of two new Airbus A321NEOs, which are more in line with industry standards than our current fleet of Boeing 757s, is an important step in maintaining our unique position in the market as we continue to invest in our clients and evolve as a brand."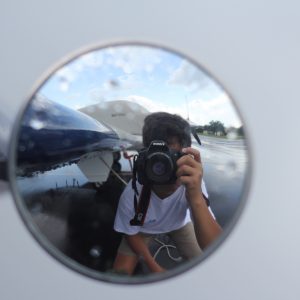 Mateen has been interested in aviation from a very young age. He got his first model airplane at six and has been airplane spotting since he was nine years old. He has always had a passion for aviation and loves learning about different aspects within the industry. In addition to writing for AirlineGeeks, Mateen is also an editor for his high school's newspaper. You can also find him on Instagram (@Plane.Photos) where he enjoys sharing his aviation photography with thousands of people everyday.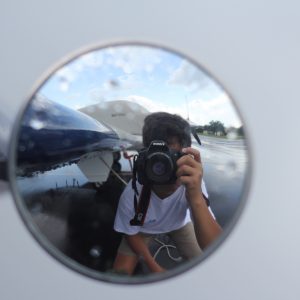 Latest posts by Mateen Kontoravdis (see all)