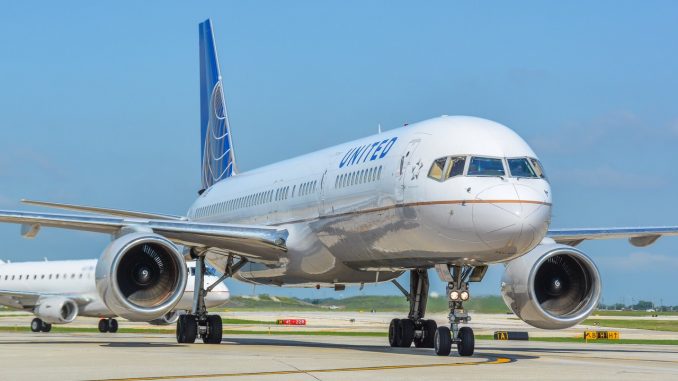 United shares took a tumble on Thursday, dropping more than 12 percent after the United management team failed to leave analysts satisfied with the outlook of the company. The airline reported better than expected third quarter results, but its adjusted earnings fell sharply year-over-year.
A Rough Third Quarter
Revenue decreased year over year due to decreased domestic revenue and share loss along with increased low cost carrier competition at hubs. Third quarter was especially rough driven by several external factors such as weather and geopolitical events.
Hurricane Harvey hit Houston, a large United hub city, resulting in unexpected costs and flight cancellations. Furthermore, Hurricane Maria ravaged islands in the Caribbean such as Puerto Rico and is resulting in lower demand to that region.
Softer demand in the Pacific also contributed to the poor quarter, with demand dropping to China and Hong Kong. Due to the current political climate, demand in Guam has fallen sharply and as a result the airline is cutting capacity from the island to parts of Asia such as Japan and the Philippines.
Besides fuel and labor costs, maintenance costs increased significantly in Q3 due to unexpected and expensive maintenance needed on aircraft.
Basic Economy Again
Basic economy reared its head again in this earnings call as United President Scott Kirby mentioned that continued competitive headwinds from other carriers stifled its incremental revenue expectations of basic economy. However, since United's major competitors have all introduced basic economy, the value of basic economy as a tool to United is likely to increase.
While the major legacy carriers are now all offering basic economy fares, a new concern was brought up which hasn't been discussed often. Many low-cost carriers often run point to point operations and have very little connecting traffic, while United relies on hubs to offer expansive route networks to its passengers.
United is now able to compete with low-cost carriers on local point to point markets, but it appears to be coming at the expense of higher yield connecting traffic. This is an age old dilemma within the industry, as even though planes are full on cheap local flights, the high load factors are actually displacing higher yield connecting passengers.
The key here is to sell just the right amount of cheap discounted tickets to compete with airlines such as Spirit, but to also keep enough seats available for passengers that will be traveling further within the United route network at a higher fare.
United hopes to accomplish this with its new yield management system called Gemini, and they are in a much better place moving forward since they have volumes more data to make intricate pricing decisions to complete with low cost carriers. Revenue is expected to improve next year with a percentage of that growth coming directly from the new yield management system.
Fourth Quarter Expectations
In the shorter term, October and November expectations are flat and, Q4 PRAM is expected to be down between 1 and 3 percent mainly due to the December calendar and is not a result of any underlying systemic issue.
The Christmas outbound starts much later in the year than the previous year and much of the return Christmas travel happening in January instead of December.
Long Term Expectations
Even with the challenging quarter, United remains optimistic about the growth of the airline. On-time operations have improved and employee engagement is increasing.
Furthermore, the airline is working to improve the network hubs. Houston will be re-banked in late October with Chicago and Denver to follow in 2018.
This plays into the United strategy of increasing their natural share, not just at hubs but in regional locations. As hubs are banked the amount of possible connections increases, a traveler from a small regional airport suddenly has more opportunities to fly via a connecting hub.
This according to Mr. Kirby's logic will influence growth in other business aspects of the airline such as the credit card co-brand program with Chase. His belief is that if United can increase their natural share in a market, passengers within that market are more likely to sign up for the branded credit card.
In terms of broader expansion, the airline finalized its Airbus A350 aircraft order, with deliveries set to start in late 2022 and continue to late 2027. United is choosing to purchase the -900 variant of the A350 instead of the -1000 originally announced.
These aircraft will be used either to grow the network or replace the Boeing 777-200 aircraft which will begin to reach their retirement ages at around the same time the Airbus aircraft will be delivered.
Analysts Not Convinced
United believes that this all has set itself up for success, and although it is expecting higher labor and fuel costs along with more fare wars, the airline remains optimistic.
Kirby mentioned that Q4 will be more reflective of the airline's situation due to the uncontrollable events that happened in Q3.
Some analysts aren't so convinced about United's strategy, especially the focus on growing the branded credit card business. The sale of miles is contributing to a large portion of profits and analysts are trying to peel it away to see how the airline is truly performing.
It was implied by Kirby that selling miles is a core part of the airline business and that it cannot be separated. This brought up an interesting rebuttal: United recently devalued their award chart. If devaluation continues and customers become frustrated and marketers no longer continue to buy miles, an analyst wanted to know what will happen to the airline if that profit stream is lost.
The executive team seemed unfazed by that along with many other analyst points such as growing capacity is dilutive and instead United should be cutting capacity, leading to the tumble in the share price. However, the management team remains confident in maintaining their long-term initiatives.

Hemal took his first flight at four years old and has been an avgeek since then. When he isn't working as an analyst he's frequently found outside watching planes fly overhead or flying in them. His favorite plane is the 747-8i which Lufthansa thankfully flies to EWR allowing for some great spotting. He firmly believes that the best way to fly between JFK and BOS is via DFW and is always willing to go for that extra elite qualifying mile.

Latest posts by Hemal Gosai (see all)