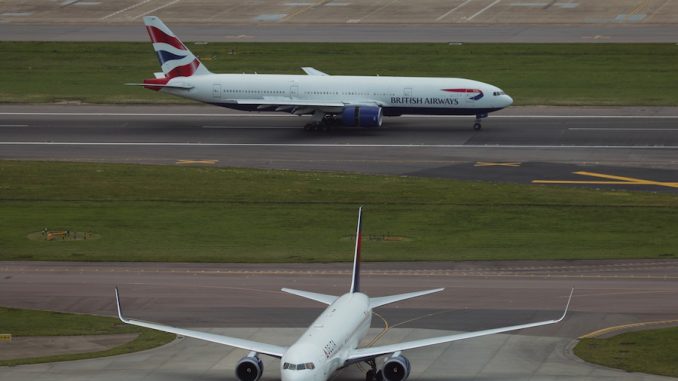 Thursday marked the start of heightened security checks for passengers on U.S. bound international flights. These new measures, imposed by the Trump administration, impact all travelers, including American citizens. According to the Associated Press, "confusion still remains about the new regulations."
These new security measures include questions that passengers must answer either in a survey format or face-to-face with a member of the local airport's security organization.
Many airlines, including Korean Airlines and China Airlines, have voiced concerns in regards to the plan, saying that the new rules will significantly lengthen the amount of time and inconvenience prior to traveling.
Reuters reports that these new measures have been put into place in order to avoid in-cabin bans on laptops and other larger electronics. This original ban was lifted in July of 2017 after much controversy.
Although the request for these increased measures came from U.S. officials, not every airline has instantly implemented new procedures. At the time of publishing, only five airlines have started the new procedures, including two European airlines: Air France and Lufthansa, as well as Cathay Pacific, Egypt Air, and Emirates. Royal Jordanian also announced they would be starting new measures, however they would not be in place until January 2018.
Cathay Pacific said in-part with the security measures, they would be closing the self bag-drop services for those who were booked on flights to the U.S. In addition, the airline advised all travelers to arrive three hours before their flights in order to complete security interviews.
Jace has been working at AirlineGeeks for nearly three years. Born in Seattle, Boeing and aviation quickly took over his life and he never stopped looking up. Jace enjoys plane spotting and taking trips just so he can fly. He is currently studying at Embry-Riddle Aeronautical University while earning his Bachelors of Science in Air Traffic Management.
Latest posts by Jace Moseley (see all)