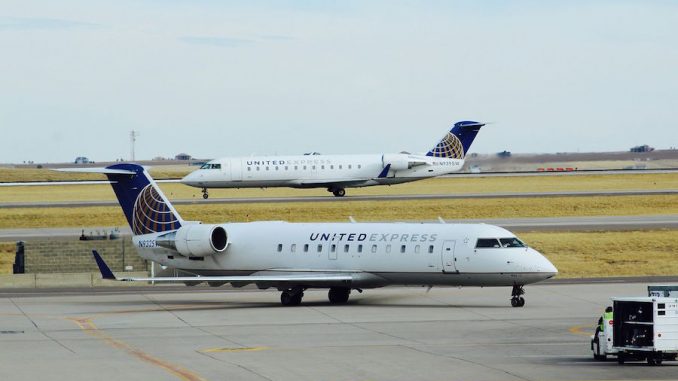 On Monday, United Airlines announced a major update to its route network with most of its hubs throughout the United States seeing new routes. Monday's announcement saw the addition of 10 new routes from five of its seven hubs, along with new service to Elmira, N.Y. and Wilmington, N.C.
From its Los Angeles hub, United will begin will begin year-round, twice-daily service to Medford and Redmond in Oregon on April 9, 2018. In addition, the airline will begin its new seasonal, once-daily round-trip flights to Kalispell and Missoula in Montana starting June 7, 2018.
From its Chicago-O'Hare hub, United will begin year-round, twice-daily flights to El Paso, TX. and Wilmington N.C. on April 9, 2018, followed by new seasonal, once-daily service to Fresno, Calif. on June 7, 2018.
United's Denver hub will only be seeing one route added, with the airport's largest airline starting once-daily service to Jacksonville, Fla. on April 9, 2018.
United's newest additions to it route network, Elmira and Wilmington, will be served from of United's East Coast hubs. United's new service to Elmira will begin with twice-daily flights out of its Newark hub, as well as new twice-daily service to Wilmington from its Washington-Dulles hub, on April, 9, 2018.
The new route announcements come as United looks to increase its network out of its hubs. Additionally, United has been working to adjust its arrival and departure times at its Chicago-O'Hare and Houston hubs in order to shorten connection times and increase the number of connecting flights.
"We continue to focus on making United the first choice for customers when planning their domestic and international travel," Grant Whitney, United's VP of Domestic Network Planning, said in a statement. "Our new daily services connect customers to important business markets and our new seasonal summer routes provide more customers with convenient access to enjoy our National Parks."
Both Wilmington and Elmira have expressed excitement towards United's announcement and the bringing of new service to their respective airports.
"For years we've been trying to get another airline in here and now to get nonstop service to two destinations is just fantastic," said Gary Broughton, Deputy Director of Wilmington International Airport.
In Elmira, a small town in western New York state, United's decision to return comes less than two years after it ended service to the airport from Chicago-O'Hare. Shortly after United decided to pull out of Elmira in April 2016, Fort Worth-based American Airlines also ended service from its Philadelphia hub, leaving Delta and Allegiant as the only carriers at the airport.
"We promised the community this when we lost American, and when we lost Philadelphia, that we were going to come with another hub, and I believe that the hub we have now with Newark is about as good as it gets," said Chemung County Executive Santulli to The Steuben Courier Advocate newspaper of western New York.
Currently, from Elmira, Allegiant currently serves Orlando and St. Petersburg/Clearwater in Florida, with Delta serving its hub in Atlanta and Detroit.
Wilmington is currently only served by American and Delta, with American scheduled to bring service to Wilmington from Dallas-Fort Worth in December of this year. The addition of Washington-Dulles by United adds to its already-established destinations of Charlotte, Philadelphia, New York-LaGuardia and Washington-National.
United's new flights in April and June will all be served by its CRJ and Embraer regional aircraft fleet, stretching the limits of their range and passenger comfort on the small planes.
An "AvGeek" for most of his life, Akhil has always been drawn to aviation. If there is an opportunity to read about an airline, fly on a new airplane, or talk to anyone about aviation, he is on it. Akhil has been on over 20 different kinds of aircraft, his favorite being the MD-80. Additionally, he has visited 5 continents and plans to knock out the remaining two (Africa and Antarctica) soon. Based in Dallas, Akhil graduated from Texas A&M University with a degree in Management Information Systems and currently works in consulting. His dream is to become an airline executive.
Latest posts by Akhil Dewan (see all)