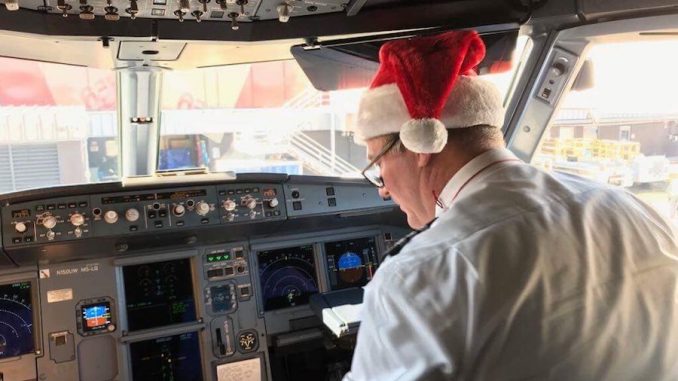 The scene at gate C2 on Saturday was one out of a movie. Hundreds of volunteers, veterans, soldiers, American Airlines employees, and media crowded around the end of the jet bridge, anxiously awaiting the arrival of an Airbus A321.
The plane pulls up, the door is opened, and over 150 passengers begin to walk lazily up toward the light at the end of the tunnel. But at the end of the tunnel, Santa and the Grinch stand in front of the crowds forming a path for the passengers of one of eleven American Airlines Snowball Express flights into Dallas/Fort Worth International Airport.
This year, the 12th annual Snowball Express brought over a thousand families to DFW. Families who have lost a mom or dad, son or daughter, or husband or wife in combat.
"Together, as one big family, we will create wonderful memories, develop friendships that will last a lifetime, and remember and honor the ultimate sacrifice of each family's Military fallen hero," the Snowball Express website reads.
The tradition began in 2006 with the mission of "providing hope and new happy memories to the children of military fallen heroes who have died while on active duty since 9/11." Since then, it has grown from three aircraft used in the first year to the 11 that were utilized Saturday from all corners of the U.S., including New York, Norfolk, Atlanta, Indianapolis, Salt Lake City, Los Angeles, and Washington, D.C.
This year brought together servicemen and women from the Naval Air Station Joint Reserve Base Fort Worth, local high school sports teams, and hundreds of volunteers from around the Dallas/Fort Worth Metroplex and around the country to help put on the event at DFW.
Additionally, hundreds of American Airlines employees helped to put not just the day's festivities, but also to plan some of the rest of the four-day event in Dallas and Fort Worth.
"I'm here just to represent the amazing people of American Airlines who are so proud to support this great cause," American Airlines CEO Doug Parker said. "We couldn't be more proud to do it. We're so proud to be associated with Snowball Express, and it's a great pleasure to be able to be here to represent the people of American on this wonderful day."
Executive Director of Snowball Express Buck Kern welcomed the families who had made the journey and expressed his hope that interacting with families who have suffered the same losses will help facilitate the healing process.
"I hope you will find a lot of healing and understand that this great country has not forgotten you and will never forget the sacrifices you made and the ultimate sacrifice of your dad or your mom or your husband or your wife," Kern said. "Just know that this happens because all these people love you a great deal."
Five-time Snowball Express attendee April Trent says the experiences she and her family have had with Snowball Express have done just that.
"People look at [Snowball Express] and say, 'Oh, that looks so much fun. I wish I could do that,'" Trent said. "But to us, it is so much more than that. It is a healing process. It is a bonding for our kids when they get to spend five days kids who truly understand what they are going through. It is a life-changing event that very few get to experience."
Retired Command Sergeant Major Gary Littrell, Medal of Honor recipient and Vietnam War veteran, spoke directly to the kids in attendance.
"This is not my medal, Littrell said as he held up the Medal of Honor he wore around his neck. "I wear this medal for every service member that has given their life. So for you, young children, this medal is as much your father's and your mother's as it is mine."
He reminded the audience – filled with "Snowball families," volunteers, American Airlines employees, members of the media, and others – of the sacrifices by American servicemen and women around the world.
"When I got the opportunity to be here today, there was no way I could say no," Littrell said, "because, while some give all, all give some. And I'm here with the children of those that gave all."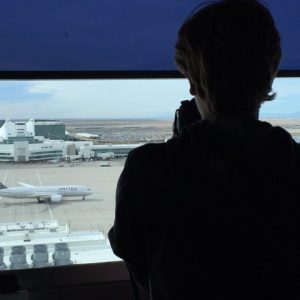 When he was just six months old, Parker took his first flight. From that point, he was destined to love aviation. His mom worked for Southwest Airlines much of his family have been frequent flyers on American Airlines for years, just as Parker is now. In 2015, Parker, inspired by aviation accounts on Instagram, decided to create an account of his own, and he hasn't stopped spotting since. On top of that, Parker has been writing for his school paper since his freshman year and has been writing and doing photography work for AirlineGeeks since August 2016.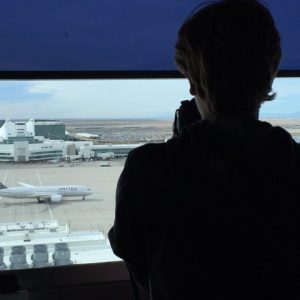 Latest posts by Parker Davis (see all)