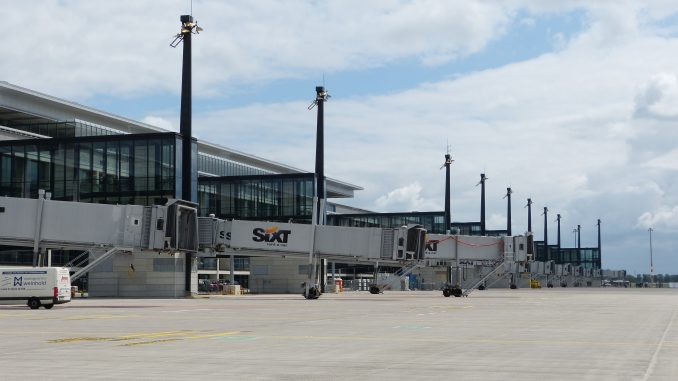 It has become the laughing stock of public works projects across Europe and of the aviation industry in particular: Berlin's Brandenburg Airport. Originally planned in the 1990s and scheduled to open in 2000, the airport's new launch date has been pushed back, yet again, and set for October 2020.
This setback follows years of missed deadlines, poor planning and project mismanagement by politicians and developers alike. The airport has had three grand openings scheduled- in 2000, 2006 and 2012. The botched opening in 2012 was particularly spectacular when the red carpet for a launch event had literally been rolled out, only for festivities to be canceled with just a few days' notice.
The delays also come with a hefty price increase. The original budget of 2 billion Euros will now be exceeded by over three times the amount. The latest price tag of the new airport is estimated to be around 6.5 billion Euros.
On Friday, the board of Brandenburg Airport adopted the proposed plan of the airport developer to start full operations in October 2020. "The board has unanimously accepted the proposal by airport planner Engelbert Lütke Daldrup", said the board's chairman, Rainer Bretschneider.
It does, however, remain unclear if this target can even be met. According to documents published by TUV, the German technical review agency, the airport continues to be riddled with "systemic issues". The smoke controls, sprinklers, and safety lights in the main passenger terminal are not to code. It is also likely that similar problems exist in the North and South Tier buildings.
Meanwhile, the fight to keep one of Berlin's two existing airports open continues. The state government of Berlin had decided that Berlin's Tegel Airport, the former Air Berlin and current EasyJet hub, was to close once Brandenburg opened – even though Brandenburg would be at capacity immediately upon beginning operations.
Many locals prefer the centrally located Tegel to the Brandenburg location, which is 10 miles outside the city, despite the Tegel's capacity limits and outdated looks. A referendum held in September saw a majority of Berliners support keeping Tegel open, even when, or if, Brandenburg opens.
In the meantime, it seems that world-famous "German engineering" has met its match with Brandenburg Airport.
Adrian joined AirlineGeeks as a writer in 2017. He had always wanted to become a pilot and while he chose a different career path for now, his interest in aviation continues to grow every day. Adrian was fortunate to travel extensively for business in the past five years. As a result, he focuses his research and writing on passenger services and experiences on a variety of airlines. His favorite aircraft include the Airbus A350, A380, and the Embraer passenger jets.
Latest posts by Adrian Vannahme (see all)