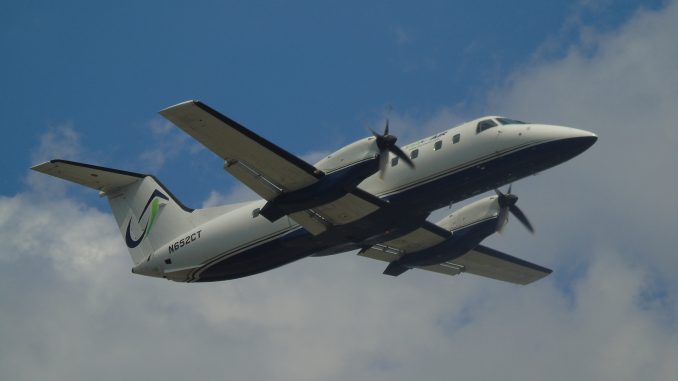 Based in a small town in the heart of rural West Virginia, charter airline ViaAir has undergone a stark transformation in its three years of operations, primarily due to its transition to a scheduled commercial carrier.
An offshoot of Cleveland-based charter airline Charter Air Transport, the airline initially flew a handful of scheduled routes from its base in Beckley, West Virginia and numerous charters on behalf of casinos and air tour companies. Since then, the airline has expanded, opening up hubs in cities outside of West Virginia across the country.
In the early days of its operation, the airline primarily flew Essential Air Service (EAS) flights across Appalachia, connecting cities with little to no regional air presence. The U.S. Government subsidizes these flights as a way to provide travel opportunities to those in remote areas. The airline made a name for itself as the airline of West Virginia, sponsoring events in local communities and connecting people to larger cities.
Via's operations were mostly centralized in West Virginia, serving the cities of Beckley, Parkersburg, and Lewisburg and connecting them to Charlotte in neighboring North Carolina. Outside of West Virginia, ViaAir served Farmingdale Republic Airport on Long Island, NY. From Farmingdale, the airline would fly casino charters to Atlantic City as well as air tour charters to Niagara Falls for its in-house "AirCruise" tour company.
The AirCruise flights to Niagara Falls were sold as a tour package, including round-trip transportation from New York City, breakfast on-board and a tour bus service upon arrival at Niagara Falls International Airport. The tour would take passengers to the attractions on both sides of the U.S./Canadian Border, returning to the airport in the evening to take passengers back to New York City.
In addition, the airline also maintained an EAS flight from Clarksburg to Baltimore. However, the route is now discontinued as the airline is pursuing other opportunities across the country. Its first non-EAS flight was from Charlotte to St. Augustine, targeting vacationers. West Virginian travelers could reach the Floridian city with a stop in Charlotte. All other Via flights were unscheduled charters.
The airline is known for its inexpensive fares. While it offers low introductory fares for its newest routes, some EAS routes were known to be less than $20 one-way. Even fares on the unsubsidized longer flights were still comparable to those of a low-cost carrier.
In the first two years of its operation, the only aircraft type in the Via fleet was the Embraer 120 Brasilia turboprop aircraft. These aircraft were operated by Via's parent airline, Charter Air Transport, doing business as ViaAir. These 30 seat aircraft were and still are, the backbone of Via's operations. It wasn't until 2015 when ViaAir upgraded to the larger and longer range Embraer 145 aircraft, its current workhorse.
Via currently has six Embraer 145 aircraft, all featuring its new paint scheme, which fly the high demand and longer routes for the airline. The airline also uses one of its aircraft as a sport's charter for the Jacksonville Jaguars football team during the football season. The Jaguars charter is one of Via's few remaining charters, as the airline is moving towards a solely scheduled commercial operation.
Moving away from the mixed charter and scheduled commercial operation that the airline started as to a mainly scheduled commercial carrier, the airline expanded westward. Currently, the airline has three hub cities: Charlotte, which serves the East Coast and Appalachia region; Austin, serving the Southwest, Midwest, and Rocky Mountain region; and Branson, serving airports in Texas, Illinois, and Colorado.
From Branson, Via operates to major cities and airports including Denver, Chicago-Midway, Dallas-Fort Worth, Houston-Hobby and its hub in Austin. Branson provides the airline with a centrally located connection point, while also bringing tourists to the popular vacation hub.
Via's Austin hub is the airline's most recent, switching from just two seasonal routes to announcing two new full-time routes to Oklahoma City and Tuscon which will begin next year. Recently, the airline also made it clear that it plans to base crews in Austin and plans to announce more destinations from the city next year.
The airline is continuing to expand, announcing new routes every few months from new and existing hubs. What was once a small charter airline operating a solely turboprop fleet is now a full-fledged scheduled commercial carrier operating from major airports across the country. Via, however, has not forgotten its roots, still flying the same EAS routes to and from West Virginia.
With three hubs in key locations around the country and options for an additional two Embraer 145 aircraft, the future is bright for ViaAir as they continue to grow and complete their transition from a charter airline to a scheduled commercial carrier.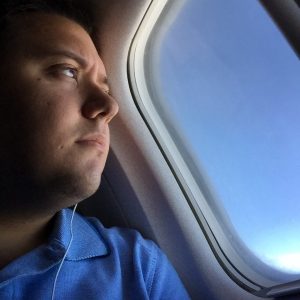 Tom has been flying for as long as he can remember. His first flight memory was on a Song Airlines 757 flying from LaGuardia to Orlando. Back then, he was afraid to fly because he thought you needed to jump off the plane in order to get off. Some years later, Tom is now a seasoned traveler, often flying to places just for the fun of it. Most of the time, he'll never leave the airport on his trips. If he's not at home or at work as a Line Service Technician at Long Island MacArthur Airport, he's off flying somewhere, but only for the day.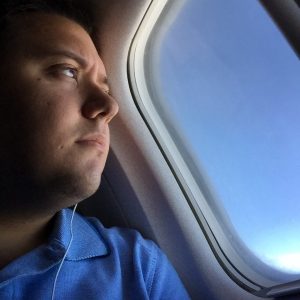 Latest posts by Thomas Pallini (see all)