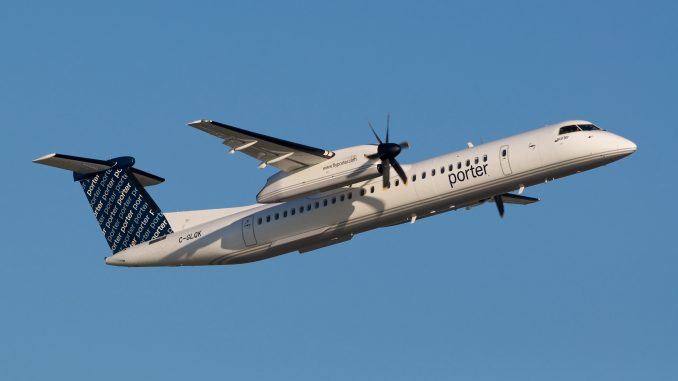 Disclaimer: This article may contain opinions from the author based on his first-hand experiences with this airline. 
In Canada, a small airline based in Toronto is redefining the term "regional airline." Porter Airlines, with its main hub at Toronto's Billy Bishop City Airport and a fleet of Bombardier Q400 aircraft, is raising the bar when it comes to short-haul air travel in the Great White North.
Despite being a regional airline with a regional aircraft fleet, the airline is not a subsidiary of, under contract for, or a regional airline doing business as (d.b.a.) a major airline. Porter is a standalone regional airline, a rarity in modern air travel, and is changing the game in more ways than one.
I recently flew to Toronto on Porter Airlines and sat down with the airline's Director of Communications and Public Affairs Brad Cicero to experience this airline firsthand and discuss Porter's past, present and future, as well as learn about the airline's expansion plans and potential opportunities for the airline with Toronto Billy Bishop City Airport.
Porter's Brief History
To know Porter, we have to look to the history of the airline. Porter is a relatively new airline, beginning operations just over 11 years ago in 2006. While most airlines base their operations around a particular business model, Porter based their operations around a particular airport.
Toronto's Billy Bishop City Airport, commonly known as Billy Bishop and formerly known as City Centre or Island Airport, was to be the airline's nucleus, with all decisions revolving around serving this airport and the city of Toronto. From the start, the airport dictated what aircraft the airline could fly and what destinations it could serve, and still does today.
Due to its close proximity to Toronto, Porter knew that the convenience aspect of getting to Billy Bishop would be its largest amenity to offer its passengers. At the time of Porter's inception, the airport was only being serviced by Air Canada Jazz, Air Canada's regional carrier, to Ottawa and, later, Montreal. Plans to start a regional airline based at the airport were in the works in 2002, way before Porter became a thought.
Current President and CEO of Porter, Robert Deluce, had fought to get the island airport the necessary renovations and improvements for it to be viable as a hub. Numerous organizations and citizens within Toronto, especially those living on the water near the airport, opposed the expansion of the airport, citing potential issues with increased noise pollution and the airport potentially ruining the visual aesthetic of the skyline.
In 2006, however, Deluce won his battle with the city of Toronto and the Government of Canada, paving the way for Porter Airlines to make the airport and Toronto its home.
The size of Billy Bishop Airport makes it difficult for large aircraft to take off and land on the small runways. Air Canada Jazz had previously used Bombardier Dash 8 turboprop aircraft at YTZ, as they were ideal for short runways. Porter followed suit, using the Bombardier Dash 8 Q400 aircraft, the stretched version of the Dash 8 300 with reduced cabin noise for increased passenger comfort.
Porter's Q400 aircraft, however, are not stereotypical regional aircraft. Since the Q400 is Porter's only aircraft it is its flagship and is treated as such. The two major upgrades that Porter has adopted with this aircraft is seat pitch and seat type.
The seat pitch for a standard seat on Porter's Q400s is 32 inches. Air Canada, WestJet and Alaska Airlines, the other three North American carriers flying the Q400, have up to 2 inches less than Porter. Air Canada and Alaska come in at 31 inches seat pitch, while WestJet has 31 inches in their "Plus" seats and 30 inches in their standard seats.  Instead of downgrading their seat pitch, Porter's seats are more comparable to what you'll find on a larger aircraft.
Second, Porter has upgraded the seats on its Q400 aircraft, making them all leather seats. At a time when airlines seem to be reducing the quality of their seats, Porter's decision to have leather seats shows their commitment to customer comfort, despite the short duration of most of their flights.
The Q400 may not have been Porter's desired aircraft, but the aircraft was the largest aircraft that could fly into Billy Bishop at the time. Although Porter had little choice but to choose this aircraft, it made the best out of it and upgraded it so passengers wouldn't feel like they were choosing between convenience and comfort when choosing to fly Porter.
Flying to the Heart of Toronto
As mentioned before, Porter is able to offer what most other airlines can't: flying to an airport located in Downtown Toronto. Billy Bishop City Airport used to be called City Centre Airport, a fitting name due to the fact that the airport is a fixture of the Downtown Toronto area. Within 30 minutes of disembarking their aircraft, passengers can be at their hotels, homes or at meetings downtown.
When landing at Billy Bishop, depending on which side of the aircraft you're on and what runway is in use, you can get an amazing view of the Downtown Toronto skyline when landing. As a passenger, it feels as though you're descending directly into Downtown Toronto as you can see the hustle and bustle of Toronto's busy streets.
As airports are taking up more and more space, cities are moving them farther away from their downtown areas and central business hubs. Billy Bishop eliminates the need for expensive taxis or train rides to and from Pearson Airport, 16 miles from Toronto. In addition to its close proximity to the city, the airport offers a complimentary shuttle from the airport to the centrally located Union Station downtown, which offers rail connections.
From Union Station, anywhere in Downtown Toronto is less than a 10-minute walk for most businesses, hotels and apartment buildings. For further travel, Union Station gives travelers access to the Toronto subway system and Canada's national railway, VIA rail. For light-rail users, the airport has a light-rail stop right outside of its entrance.
Up until a few years ago, the only way to reach the airport was via a ferry boat. The ferry was supposedly the shortest scheduled ferry service, connecting passengers mere hundreds of feet to Toronto Island from the mainland.
However, with the construction of an underground pedestrian tunnel, passengers can choose to walk if they're crunched for time and can't wait for the worry, if they just don't want to. Once in the terminal, the small size of the terminal building means that passengers won't be walking far from check-in to their gates.
Check-in lines are usually short because the airport is small, allowing passengers to arrive at the airport later than they would if they had to compete with the long lines that are synonymous with large airports. One frequent Porter traveler, marketing executive Walter Levitt, commutes from Toronto to New York on Porter and has reportedly done the trip from his house in Toronto to his office in New York in less than 3 hours.
The terminal is currently being renovated to include an additional gate and possible remote hardstands to accommodate greater traffic flow at the airport.
At Porter's hub in Toronto and at most of Porter's destinations, the airline offers a free pre-departure lounge area for its passengers, regardless of ticket type. These lounges feature complimentary snacks, drinks and hot beverages, as well as entertainment options such as WiFi and newspapers.
Typically, lounge access is reserved for those with elite status or first class tickets, but Porter is allowing all passengers to enjoy a bit of luxury before departure. This is definitely a first, as most airlines do not do this for their passengers, especially outside of a hub airport.
In the air, Porter treats its passengers to complimentary snacks and beverages, as most airlines do. Porter's twist, however, is that drinks are served in glassware instead of paper cups. More importantly, premium alcoholic beverages are complimentary, with Porter featuring a menu of local Canadian brews and wines. Typically, airlines only give complimentary alcoholic beverages to those in premium cabins; not on Porter.
According to Brad Cicero, Porter's Director of Communications and Public Affairs, customers have enjoyed the lounges, many of which are surprised by the generous offerings of the airline in a time when air travel is all about additional fees.
"Customers appreciate the full-service experience with Porter," Cicero said. "Lounges (currently in Toronto and Ottawa) are part of this, but also in-flight service that includes complimentary beer, wine, other beverages and snacks."
Two of the key features that Porter seems to be missing, however, is in-flight wifi and a mobile app. In the age of technology and modernity, almost all North American airlines have wifi and mobile apps, except Porter. According to Cicero, "We did have an app at one time. We decided in recent years to focus our efforts on making flyporter.com mobile friendly. This was critical because most passengers interact with us via our website, either to book, check-in or get information."
With regards to wifi, "We are considering it at this time given the relatively short average flight time in our network. It will likely be included when there is an opportunity to introduce the C Series as a longer-range aircraft type. There are other initiatives we are working on to improve the passenger experience through technology, such as self-service enhancements," Cicero stated.
Porter's YTZ Expansion Plans
However, with all good things, there's a downside to Billy Bishop's convenience. As mentioned above, the airport can only accommodate small short takeoff and landing (STOL) aircraft. Porter chose the Q400 because it was one of the few planes that could serve Billy Bishop and Porter's route network. Currently, the Q400 has served Porter honorably, allowing the airline to serve most of Eastern Canada and destinations in the US.
Currently, Porter serves Thunder Bay and St. John's as its farthest Candian destinations in the west and east, respectively. Porter's farthest destination is actually in the United States: Melbourne, Florida. The flight to Florida is just over 3 hours and is at the upper limit of the Q400s range. However, Porter recently looked into expanded its fleet to include a new type of aircraft for the airline: a jet.
Porter had been eyeing a new aircraft from Canada's own Bombardier Airspace. The Bombardier C Series aircraft was being looked at by Porter to potential service Billy Bishop. The aircraft had increased performance capabilities, fuel-efficiency, passenger comfort measures, and, most importantly, STOL capabilities for Billy Bishop's short runways.
However, getting the C Series into Billy Bishop would've required a runway extension, at the very minimum. That extension would've required the approval of the city of Toronto and the Government of Canada. Opposition groups such as "No Jets Toronto" campaigned against the expansion, reviving the old argument that increased traffic, especially jet traffic, would increase noise pollution and ruin Toronto's waterfront district.
On the controversial issue, Cicero remarked, "There has always been a small, organized group wanting to close the airport entirely. This predates the possibility of jets being introduced at Billy Bishop." Porter maintains that the expansion would preserve the delicate relationship between the city and airport.  "There are numerous benefits for the city and travelers, while respecting that the airport operates in a vibrant urban location," said Cicero.
The city of Toronto deferred the case to the Government of Canada, who buckled to the whim of the opposition groups and denied the expansion of the airport. The decision was not in the best interest of the country, as the purchase of the jet by Porter would've increased Canadian jobs, given Canadians more travel options from the country's largest city and would've alleviated pressure on Toronto's Pearson International Airport.
Porter planned to use the C Series jet to nearly triple the range of its current route network. According to Poter, the fuel-efficient jet would've been used to serve West Coast destinations in the US and Canada, as well as on Porter's popular current routes.  Cicero told us, "The proposal for the C Series included options for transcontinental routes ranging from Los Angeles and Vancouver in the West, to Miami and the Caribbean in the south, and Atlantic Canada in the east."
When asked why the jet wouldn't have been an option for the airline's focus cities, I was told that Toronto is Porter's main focus for the jet. "Our first strategic priority is to fully explore building routes from Billy Bishop, because it is a point of distinction given its location in downtown Toronto and the significant number of connections we have available via YTZ. Our best option, for now, is to further strengthen our hub operations at YTZ, so we are ready to profitably use more slots when they become available," said Cicero.
I was surprised to find that the book is not closed on the C Series jet for Porter. "Our C Series deposits remain in place with Bombardier for the conditional order. We are prepared to revisit this plan should the opportunity arise in the future," Cicero said. "Our position is that any aircraft meeting Billy Bishop's noise limits should be able to operate there. It doesn't make any difference to someone on the ground if the engine is a turboprop or turbofan."
Since the decision for the expansion of the airport is at the discretion of the Government of Canada, the City of Toronto and PortsToronto, a change in government could mean Porter will get to see its expansion plan happen and the airline is ready for when it does.
The Double-Edged Sword of US Preclearance
Billy Bishop, however, does have another expansion plan up its sleeve that could revolutionize the airport. The airport is currently scheduled to be the next recipient of a US Customs and Border Protection Preclearance post, which most major Canadian airports already have.
US airports such as New York-LaGuardia and Washington-Reagan thrive on Preclearance as it allows them to offer international flights to destinations with Preclearance due to the fact that those airports do not have a US Customs facility capable of handling international airline flights. For Billy Bishop, having Preclearance would give Porter access to LaGuardia and Reagan, two airports currently unavailable due to lack of US Customs facilities.
"The key benefit is the opportunity to consider flying to U.S. domestic airports, such as New York-LaGuardia and Washington-National. This would be in addition to Newark and Dulles that we serve in these respective markets," said Cicero. "We can also improve operations by not having crew clear customs for each U.S. arrival, potentially moving to domestic terminals at certain airports and making interline agreements more efficient."
Currently, Porter serves New York via Newark Liberty International Airport and Washington via Dulles International Airport, ceding LaGuardia to Air Canada and WestJet and Reagan solely to Air Canada.
For most flights out of Billy Bishop, you can arrive relatively close to the departure time and most likely be in good shape because the airport is so small. Connection times at the airport are as low as 35 minutes between flights, including for passengers connecting on to US-bound flights.
The downside with Preclearance, however, is that you need to plan more time to clear US Customs. US-bound travelers would have to arrive at the airport significantly earlier and connecting passengers would have to allow for more than an hour to clear customs, while also accounting for potential delays. Cicero believes connection times won't be greatly affected, stating, "Connecting flight time windows may be adjusted, but we don't expect to change the number of options available."
However, according to Cicero, "Canadians are used to flying using Preclearance. Billy Bishop is the sixth-busiest Canadian transborder airport and the only one currently without Preclearance. Other smaller airports also have this service."
Most importantly, the process opens up new destinations to Porter, streamlines immigration and eases delays spent at Customs at busy US airports. Although travelers with NEXUS and Global Entry won't see a big difference in their wait at customs, they'll have access to new airports. While it may add some time to travelers' commute to the airport, the consensus at Porter is "[Preclearance] will be a significant asset for the airport and facilitate new route opportunities."
The US and Canadian governments have approved Preclearance at the airport and, recently, the Canadian Parliament enacted legislation to expand the Preclearance arrangement between the two countries. While there is no official timeline, Cicero believes it will be operational in the next 12-18 months, with the airport already making plans to accommodate additional gates and a US Customs and Border Protection Preclearance facility.
The Downside to A Standalone Regional Airline
As Porter operates independently of any major commercial carrier, it has some unique problems as an airline. Perhaps most importantly, research shows the airline often struggles with cancellations. While the harsh conditions of the Canadian cold in winter did play a role in some of the cancellations, crew issues were also a major factor.
On a regional fleet, usually, you don't see the high number of reserve pilots on standby that you have at major airlines. This, combined with a lack of secondary hubs outside of their focus cities in Montreal, Halifax and Ottawa, can lead to issues if you need a backup crew. Also, With a small fleet such as Porter's, the loss of an aircraft for technical reasons or otherwise can mean a few passengers may be stranded.
Porter also operates a handful of point-to-point routes from their focus cities. The problem with point-to-point operations is that those routes usually only feature one flight per day. That can be an issue because often times if there is no second flight, passengers with a canceled flight will have to wait until the next day to depart, longer if the next flight doesn't have enough space.
In addition, Porter doesn't have many interline connections in Canada or the US, making connections difficult. As previously mentioned, the extent of Porter's North American operations ranges from Thunder Bay in the east, St. John's in the east and a seasonal flight to Orlando in the south. Beyond that, Porter has no service or means of transporting passengers onwards.
While Porter attempted to remedy this problem with the addition of the C Series jet, that plan has been delayed indefinitely. With codesharing and interline agreements becoming the norm for most airlines, Porter's only North American airline partner is JetBlue, which it connects passengers to via Newark and Boston.
However, JetBlue's route network from Newark isn't extensive beyond cities in Florida, and westward passengers traveling through Boston would have to go east just to go back west, an unpopular routing.
Second, since Porter's flight overlap with the Canadian airlines WestJet and Air Canada, an interline agreement with them would be helpful to stranded customers. Those airlines have larger fleets, crew reserves and more frequent flights between certain cities. This would no doubt solve the problem of stranded passengers who have to wait a day or two to catch flights.
In the airline industry, very few airlines go it alone. Partnerships and interline agreements usually take part of the load off of an airline, as there are times when they can't solve every problem or fly to every destination. Porter should consider partnering up.
My Experience on Porter
On a recent trip to Toronto, I was able to experience Porter for myself. I was excited as I had heard nothing but good things about the airline and was excited to try all of Porter's amenities.
I flew out of Newark Liberty, the only New York area airport that Porter serves. Porter recommended an hour and a half arrival time before departure, which I happily obeyed despite having to arrive at 5:25 a.m. for the first flight of the day to Toronto.
The check-in area was relatively small, only taking up a small section of counters. The line was small, as well, as I was handing over my passport within seconds of joining the line. After a quick passport check, I was off to the security checkpoint. Porter shares a small concourse of Newark's Terminal B, the non-United international terminal, which gets pretty busy at certain parts of the day.
Boarding the aircraft was relatively quick and simple. There was no stringent boarding procedure beyond a pre-board, and everybody was on the plane in less than 20 minutes. This is possible due to the small size of the Q400. I was impressed by the ample legroom of my seat and the comfortability of the leather. I could've flown from Newark to L.A. in these seats and had no complaints.
A quick push back 10 minutes prior to scheduled departure had us on the runway before we knew it. A weird rule, which I'm not sure is a Porter rule or a Canadian aviation regulation, is that you can't have headphones on during taxi or descent.
In the air, snack and drink service started promptly after we were given our customs declaration forms. Flight attendants passed around a snack tray, inviting passengers to help themselves to the snacks. Porter's shortbread cookies and Blue Diamond almonds were my choice. It's rare to see brand name snacks on airlines, but I was pleasantly surprised at Porter's selection.
After I had my tea and snacks, flight attendants came around with silver trays to collect the trash. Again, another thing unique to Porter. A simple task such as collecting garbage was made elegant by the grace and style the flight attendants.
Before I knew it, we were descending into Toronto. This is the best part of a Porter flight. Since the airport is located next to downtown, passengers on one side of the aircraft get a spectacular view. Billy Bishop really tests the Q400's capabilities, but it handles it well and doesn't use much of the runway.
After getting off of the plane, I timed myself to get from the plane to Toronto City Hall, a few blocks north of Union Station in the center of Toronto, just to see if the commute lived up to the hype. From the moment I stepped off the plane to the time I arrived at Toronto City Hall, it was 30 minutes exactly.
In that time, I had cleared Canadian customs (with NEXUS), walked the underground tunnel to the mainland, took the shuttle from the terminal to Union Station and walked a kilometer to City Hall. As I stepped off the bus, I was immediately immersed in the Toronto morning rush, marking my arrival in the city.
I was amazed. The last time I was in Toronto, I had to take a bus and two subways to get me to City Hall. Porter's complimentary shuttle brought me right into the heart of the city and within minutes I was at its core. Heading back through Toronto, I had ample time to sightsee despite having only a 3-hour layover. I headed back to the bus stop, not rushing as I knew the bus left every 15 minutes. After a quick bus ride, I was back at Billy Bishop for the flight home.
Porter's underground tunnel made it easy to cross the river, though the elevator ride down and numerous escalator and people mover rides are a bit tiresome. However, I've experienced worse at JFK where some large terminals don't even have a people mover. Within minutes, I was at Porter's check-in kiosk, boarding pass in hand and ready to clear security.
After a trip through the x-ray machine, I was at Porter's departure lounge. As mentioned above, Porter has complimentary lounges with complimentary, brand-name hot and cold beverages in proper glassware. The area was modern, clean and efficient. After grabbing a decaf-cappuccino and a few packages of shortbreads, I was ready to fly home.
After meeting with and discussing Porter with Mr. Cicero, I boarded my flight to Newark. Before boarding, I heard an announcement over the PA asking if any passengers flying to Newark on a later flight wanted to take our flight. Newark is one of the routes where Porter allows for complimentary same day changes to an early flight.
I was in the first row on the way home, experiencing the seat with the greatest legroom. The legroom was more than enough, same as on the flight up, and the seat wasn't restrictive at all. Taking off was quick, as the runway is a very short taxi from the terminal. After enjoying more of Porter's complimentary drinks and snacks, I was back in Newark. We were quickly off the plane and off to customs.
We arrived at the same time as an international widebody flight, so the line for regular travelers was long. Seeing the line, I immediately understood the need for Preclearance. However, the Global Entry line was empty and the passengers that were at the kiosks were through in seconds. I was, thankfully, curbside at Newark in less than 5 minutes.
Final Thoughts on Porter
I first heard about Billy Bishop and Porter Airlines on a class trip to Toronto in 2012. I was on top of the CN Tower when I first saw Billy Bishop and grew more curious each year since. My first knowledge of Porter was seeing them at Billy Bishop, but not knowing anything about them.
Fast forward two years, I find that they are one of the leading airlines in the Canadian northeast. A surprise to me, Porter operates almost hourly flights between Toronto and Newark, rivaling that of Air Canada and WestJet. Porter's presence in the market has certainly increased competition in the Northeast sector, lowering prices and benefitting passengers.
What I found most interesting about Porter is that they could've sold tickets based on the fact that they operate out of Billy Bishop to numerous destinations in Canada and some in the US. In the modern age of air travel, even the slightest increase in the level of convenience is enough to sway passengers one way or another. However, Porter didn't stop there.
By offering complimentary pre-departure lounges, premium in-flight snacks and beverages, leather seats, increased legroom, top-notch service, Porter has shown themselves to be revolutionaries in regional airline travel, as well as in airline travel as a whole. A regular passenger can feel like a first class traveler on Porter, as I did on my trip to Toronto. I felt like the humanity was put back into air travel.
Porter still has a ways to go, however. Increasing partnerships with airlines that have a great reach is the first start of attracting people to Porter. Passengers on Porter are, for the most part, restricted to the Northeast region of the US and Canada with little connecting opportunities other than on JetBlue. A partnership with either a Canadian or American major airline will solve this problem, in addition to their cancelation problem.
Bottom Line: Porter is bringing luxury back to air travel and redefining what it means to be a regional airline.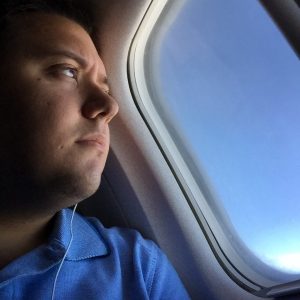 Tom has been flying for as long as he can remember. His first flight memory was on a Song Airlines 757 flying from LaGuardia to Orlando. Back then, he was afraid to fly because he thought you needed to jump off the plane in order to get off. Some years later, Tom is now a seasoned traveler, often flying to places just for the fun of it. Most of the time, he'll never leave the airport on his trips. If he's not at home or at work as a Line Service Technician at Long Island MacArthur Airport, he's off flying somewhere, but only for the day.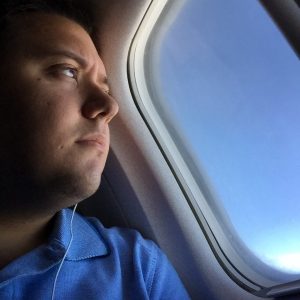 Latest posts by Thomas Pallini (see all)