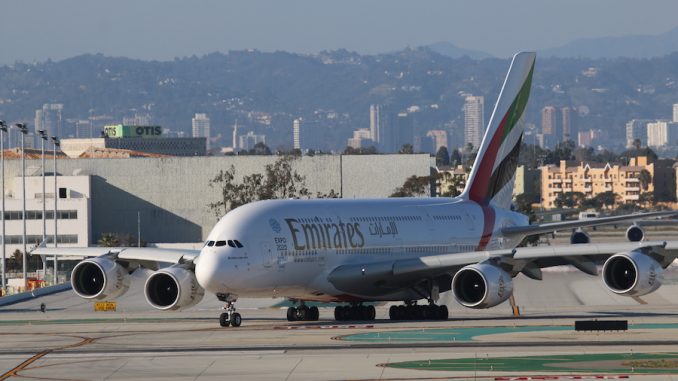 $2.2 billion. The net profit of two of the world's major airlines in 2016. Those airlines, however, have much less in common than their financials might seem to indicate.
One operates the truest example of a hub-and-spoke model in the world, with wide-bodied Boeing 777s and Airbus A380s touching every corner of the globe. For the other, hundreds of Boeing 737 aircraft crawl across the sky each day to cities all across North America.
Both are internationally recognized, but they are almost as different as they could be.
The companies? The UAE's Emirates Airline and the U.S.'s Southwest Airlines.
Few people would place Emirates and Southwest in any of the same categories, especially as the most known features of the two airlines — Emirates' A380 first class and Southwest's lack of seat assignments — seem to clash with each other so much, even in principle. However, the possible airlines' two comparisons go well beyond their onboard product.
Hub and Spoke vs. Point-to-Point
One of the most noticeable differences between the two airlines comes in how they operate their fleet, especially in their route networks. Emirates, like dozens of other airlines around the globe, operates a true hub and spoke-model airline. At Dubai International Airport sits the airline's only hub, a superhub out of which all of the airline's flights, except for a few fifth-freedom routes, depart.
Southwest, on the other hand, is nearly as far on the other side of the spectrum as a carrier can get. The carrier is one of the world's best models of success for the point-to-point route network, which doesn't involve large hubs, banks of dozens of flights landing and taking off multiple times each day, or any of the operational dangers that come along with having huge numbers of flights operating through one or few airports.
In its focus cities, Southwest has employed more of a "rolling hub" model, which involves larger numbers of flights spread throughout the day. However, the airline has nearly 20 focus cities or operating bases, so none of them carries too much of the load.
To operate the point-to-point system, Southwest utilizes a fleet of around 700 aircraft to operate flights to just 100 cities. At the same time, however, Emirates operates flights to 141 cities with only 241 aircraft.
This glaring difference in the two carriers' operations, however, leads to one of the chief similarities in how they go about their business.
The Fleets
When most think of the aircraft in the fleets of Emirates and Southwest, the two aircraft that come to mind are the A380 for the Emirati carrier and the 737 for the American airline.
While those two aircraft are nearly as different as they could be, they represent the streamlined nature of their respective fleets.
Southwest's Boeing 737 aircraft are known around the world as the only aircraft in their fleet, allowing for easier maintenance and permitting pilots and flight attendants to operate nearly every flight in the system, among other benefits.
Emirates, on the other hand, flies the Emirati flag on two of the world's biggest aircraft: the Airbus A380 and Boeing 777. The airline, however, still reaps many of the same benefits as Southwest from their all-737 fleet.
Both systems, though vastly different, have yielded huge profits for their respective airlines, just as they have for much of recent history. Though Emirates received press for seeing its profits for the fiscal year ending in 2017 drop to only 2 billion AED ($650 million), they are still far from losing money.
On the other hand, Southwest has experienced fantastic success in an otherwise tough industry. In 2013, the airline celebrated its 40th consecutive year of profitability, and they have shown no signs of slowing down.
Both airlines have seen the ups and the downs of the airline industry, but both, at the same time, have pushed through them while maintaining completely different systems of operation. Though the trials and tribulations will surely come and go again, both will be prepared, ready to take on the world with a Boeing 737 or an Airbus A380.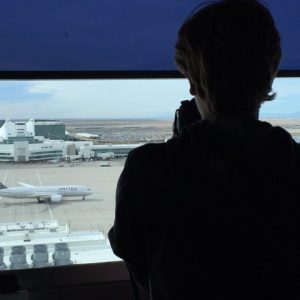 When he was just six months old, Parker took his first flight. From that point, he was destined to love aviation. His mom worked for Southwest Airlines much of his family have been frequent flyers on American Airlines for years, just as Parker is now. In 2015, Parker, inspired by aviation accounts on Instagram, decided to create an account of his own, and he hasn't stopped spotting since. On top of that, Parker has been writing for his school paper since his freshman year and has been writing and doing photography work for AirlineGeeks since August 2016.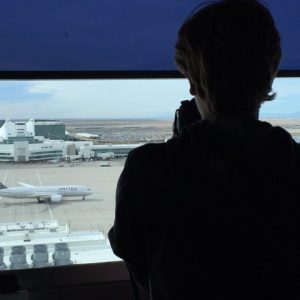 Latest posts by Parker Davis (see all)