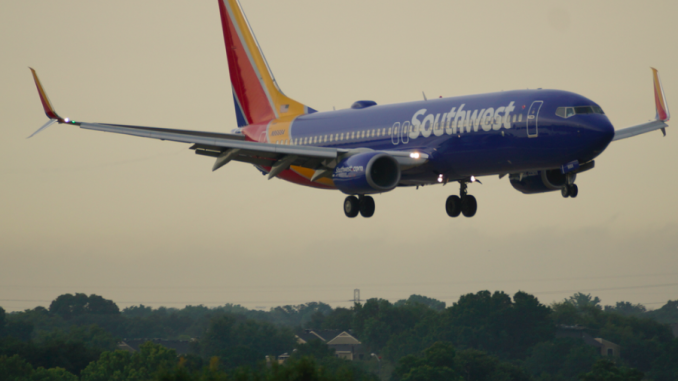 Dallas-based Southwest Airlines has agreed to pay $15 million to settle a lawsuit accusing the airline, along with major carriers American Airlines, Delta Air Lines and United Airlines of collusion and conspiring to raise fares by reducing seating capacity on their flights.
In simple terms, collusion is basically an agreement between two or more parties, airlines in this case, to limit open competition by misleading others and by doing so, gaining an unfair market advantage. By limiting available seats, the airlines would lessen the supply while keeping the demand the same. Thus, they would have a justification for raising prices.
While Southwest continues to reject the allegations, the carrier has agreed to pay the settlement in order to avoid spending time and money to fight the case. Meanwhile, representatives from the three other airlines in the dispute have announced that they plan on continuing to fight the lawsuit, stating that the claims are without merit.
The accusations reportedly began when executives from the airlines used similar verbiage at a 2015 meeting of the International Air Transport Association in Miami. The airline executives apparently had all talked about promising to remain focused on adding more flights and seats.
Those comments were then used by Democratic Senator from Connecticut Richard Blumenthal to call for a U.S. Department of Justice investigation later that year.
Senator Blumenthal had asked for "a full and thorough investigation of anti-competitive, anti-consumer conduct and misuse of market power in the airline industry, evidenced by recent pricing patterns as well as remarks made at the [International Air Transport Assn.] conference."
Following Blumenthal's recommendations, 23 antitrust lawsuits, which were later consolidated in 2016, were brought before a federal judge in Washington, stating that the carriers conspired to limit the number of new seats they added to raise airfare despite lower fuel costs. Together with higher ancillary fees, the airlines were able to post record profits.
In a statement issued by Southwest earlier this week, the airline stated, "While we have always had full confidence in our ability to prevail in this case, we believe this decision is in the best interest of our company, employees and shareholders by allowing us to return our focus on doing what we do best — providing friendly, reliable, and low-cost service to our customers."
In addition to the cash payment, Southwest has also agreed to provide additional information and make select employees available for interviews.
An "AvGeek" for most of his life, Akhil has always been drawn to aviation. If there is an opportunity to read about an airline, fly on a new airplane, or talk to anyone about aviation, he is on it. Akhil has been on over 20 different kinds of aircraft, his favorite being the MD-80. Additionally, he has visited 5 continents and plans to knock out the remaining two (Africa and Antarctica) soon. Based in Dallas, Akhil graduated from Texas A&M University with a degree in Management Information Systems and currently works in consulting. His dream is to become an airline executive.
Latest posts by Akhil Dewan (see all)