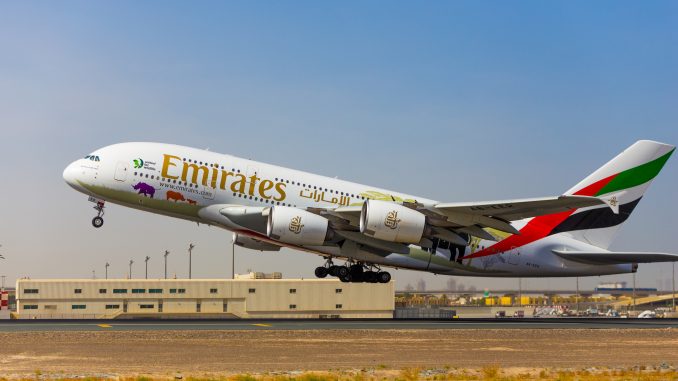 A new safety rating by the Jet Airliner Crash Data Evaluation Centre, or Jacdec, crowned Emirates Airlines as the world's safest airline. In a study published in aviation magazine Aero International, Emirates scored 93.61 percent on the Jacdec risk index, ahead of Norwegian Air Shuttle (93.26 percent) and the United Kingdom's Virgin Atlantic Airways (92.87 percent).
The top three are followed by KLM, Easyjet, Finnair, and Etihad. The only North American airline to crack the top ten was Spirit Airlines, which ranked eighth.
The Jacdec safety rating only considered the 100 largest airlines by passenger volume, so some smaller airlines with excellent safety track records were not examined. It also only took aircraft of more than 5.7 tons of basic and empty operating weight and more than nineteen seats into account.
This year's assessment not only exceeds the number of airlines evaluated (sixty in 2016 versus 100 in 2017), it is also the most comprehensive study done to date. "We have expanded to a much broader risk assessment of the industry" explained Jacdec-founder Jan Richter, thanks to more data available now than in years prior.
Previously, Jacdec's ranking had solely been based on a comparison of an airline's flight volume with serious incidents, such as hull losses or near-crashes. Now, additional risk factors are being integrated into the analysis. This includes variables such as how much an airline uses smaller airports with limited infrastructure, how many of its flights cross large bodies of water and which potentially dangerous climatic events such as hurricanes or snow storms are likely along its routes. The new analysis also takes into account how airlines and the airports they use performed in safety audits by local authorities.
Flying Remains the Safest Mode of Transportation 
Jacdec's results can be celebrated across the industry, regardless of how an individual airline scored. Jacdec counted forty casualties in 2017 and none for the largest 100 carriers. The number had been significantly higher at 321 the year before. Nevertheless, when one considers that ICAO estimated that over four billion passengers boarded a plane in 2017, it is clear that flying remains one of the safest modes of transportation available.
However, Richter was quick to further prop up the industry: "There is no question that the airlines we examined take nothing for granted" he said. "They analyze every incident, every breach of protocol in detail as part of a continuous learning process."
So whether you are boarding one of Emirates' Airbus A380s or one of American Airlines' regional jets, you can rest assured that you're safe.
Adrian joined AirlineGeeks as a writer in 2017. He had always wanted to become a pilot and while he chose a different career path for now, his interest in aviation continues to grow every day. Adrian was fortunate to travel extensively for business in the past five years. As a result, he focuses his research and writing on passenger services and experiences on a variety of airlines. His favorite aircraft include the Airbus A350, A380, and the Embraer passenger jets.
Latest posts by Adrian Vannahme (see all)