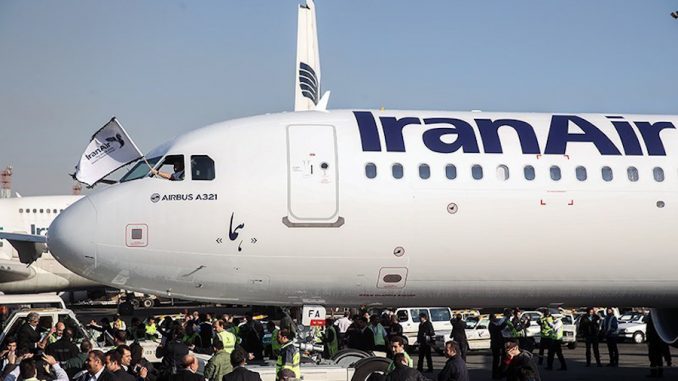 With 15 Boeing 777-300ERs on order, Iran Air expects to receive its first long-haul aircraft this July, if U.S. officials do not interfere with the order. The airline made headlines last April when it almost received its first 777 a year early because of Turkish Airlines deferring one of its ordered 777s. The aircraft, however, later proceeded to be delivered to its original customer.
Recently, new details emerged regarding the upcoming 777s during a press conference in Paris. Farzaneh Sharafbafi, CEO of Iran Air, confirmed four destinations that will be added to its route network for the aircraft, including Adelaide, Sydney, Kuala Lumpur, and Bangkok. Both Australian destinations will be new for the airline, while Bangkok and Kuala Lumpur are cities the airline has flown to in the past.
In addition to these cities, the airline also confirmed to AirlineGeeks that it is working to add flights to Tokyo Narita and Beijing in Asia and its first route to Toronto, Canada. These flights, though, are not yet official since there is uncertainty regarding receiving the Boeing aircraft as scheduled.
Unlike the two A330s Iran Air received in 2017, the 777s will feature a different seat in Homa Class, Iran Air's business class. The A330s feature a reverse-herringbone seat originally designed for Avianca, but details on the 777's Homa Class have not yet been revealed.
The aircraft configuration will include 35 Homa Class seats and 352 seats in economy totaling 387 seats. For comparison, the densest 777 configuration of Iran Air's closest competitor Emirates features 42 business class seats and 385 economy seats for a total of 427 seats. Both Etihad Airways and Qatar Airways have 412 seats in their densest 777 configurations.
While Iran Air states that its first Boeing aircraft will arrive in 2018, some experts think otherwise. Boeing only starts building jets once its customer has put a down payment and lead times for a 777 can be long, depending on the seats and other configuration requests Iran Air makes for the jets.
Sharafbafi confirmed that no down payment has been paid yet, but in a statement she reassured that the airline will have no problem financing the deals with Boeing and Airbus, according to Reuters. Once Iran Air has put a down payment for its first aircraft, Boeing will be able to officially publish Iran Air's order.
The current U.S. administration has not made any changes to any of the three exporting licenses granted by OFAC (Office of Foreign Assets Control) to Airbus, ATR, and Boeing. This means that all three manufacturers can technically deliver new jets with U.S. made parts to Iran Air. The current licenses, which are required due to the number of U.S. pieces included in the aircraft, will expire in 2020.
According to Reuters, when asked whether or not the licenses will be renewed in 2020, Sharafbafi stated, "Whether the licenses will be renewed, we have to wait and see; it depends on the United States."
The airline will still take delivery of at least 40 new aircraft prior to needing to renew its exporting licenses. By 2020, Iran Air plans to have at least 28 percent of its 180 Airbus and Boeing orders fulfilled. It expects the delivery of at least 37 new Airbus airplanes, 15 Boeing jets, and 12 more ATRs. Airbus aircraft built with custom specifications from Iran Air will begin being delivered from 2019.
Regardless of when the first 777 is delivered, it will still mark a historic moment in the relationship between the U.S. and Iran.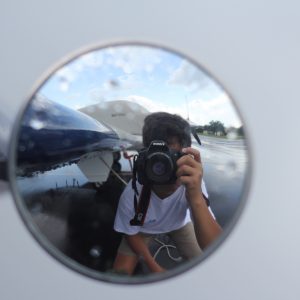 Mateen has been interested in aviation from a very young age. He got his first model airplane at six and has been airplane spotting since he was nine years old. He has always had a passion for aviation and loves learning about different aspects within the industry. In addition to writing for AirlineGeeks, Mateen is also an editor for his high school's newspaper. You can also find him on Instagram (@Plane.Photos) where he enjoys sharing his aviation photography with thousands of people everyday.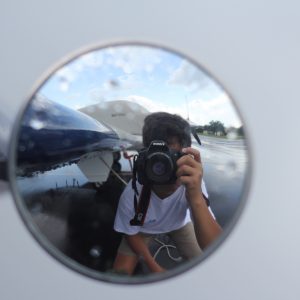 Latest posts by Mateen Kontoravdis (see all)