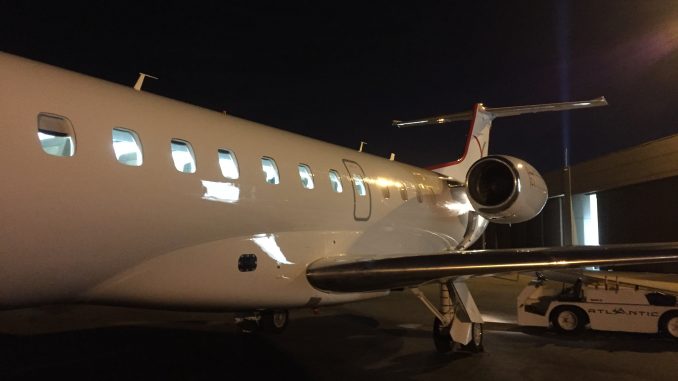 JetSuiteX will be flying pop-up flights in April to the Coachella Valley Music & Arts Festival from Los Angeles/Burbank for the weekends of April 13-16 and April 20-23, following a similar arrangement that occurred during last year's festival. Flights will depart from Hollywood Burbank Airport (BUR) at various times in the afternoon and arrive at Jacqueline Cochran Regional Airport (TRM) in Thermal, only 17 minutes away from the Empire Polo Club in Indio where the festival takes place.
"JetSuiteX is excited to expand our April weekend pop up service this year with even more flights to the Coachella Valley this coming April," Alex Wilcox, CEO of JetSuiteX said. "Last year's trips were met with such excitement that we expanded it for 2018, adding additional flights over two spring weekends."
Currently there are not that many convenient transportation options from Los Angeles to Coachella Valley other than Greyhound and Amtrak. Amtrak was intent on offering a day-time "Coachella Train" with a temporary station in Indio, CA for the popular festival last year, but it never materialized. Amtrak serves Palm Springs, 32 minutes away from the festival grounds, however the service arrives past midnight.
Cochran Regional Airport is a private airport serving general aviation in the southeastern Coachella Valley (Desert Resorts Region). The pop-up JetSuiteX service from Burbank to Thermal gets festival-goers to the desert in just 35 minutes.
According to a JetSuiteX representative, there are also repositioning flights available for just $49 for the off peak directions on Friday and Monday. These flights can also be booked online and would be ideal for those who want to leave the Coachella Valley during those busy weekends.
The Coachella festival has grown more and more popular each year, with tickets for both weekend dates selling out in less than two hours this year. Given the lack of reasonable transportation options, most people have no choice but to make the three hour plus drive to get to Indio.
Palm Springs Airport is the closest commercial airport to the festival and is 35 minutes away. SkyWest, operating on behalf of United Airlines, flies to Palm Springs from LAX. However, the flight is mostly ideal for connecting passengers and only departs once a day in the evening.
As with all JetSuiteX flights, desert-goers will jet between private terminals in Burbank and Coachella and enjoy complimentary cocktails and snacks onboard semi-private ERJ-135s. Customers can arrive just 15-20 minutes before departure and arrive comfortably with no baggage claims or crowds.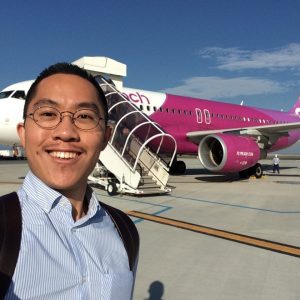 Most people hate long flights or overnight layovers, but Albert loves them. The airport and flying parts of traveling are the biggest highlights of any trip for him – as this avgeek always gets a thrill from sampling different airline cabin products and checking out regional developments happening at local U.S. airports. He's flown on almost every major carrier in the U.S. and Asia Pacific, and he hopes to try out the new A350s soon.

Albert recently completed his undergraduate studies in Business Accounting at USC in Los Angeles and he is currently recruiting for a corporate analyst position at one of the U.S. legacy carriers. During his college years, he interned at LAX for Los Angeles World Airports working behind-the-scenes (and on the ramp) in public relations and accounting. Outside of writing for AirlineGeeks, he enjoys trekking the Hollywood hills, visiting new hotspots throughout SoCal, and doing the occasional weekender on Spirit Airlines.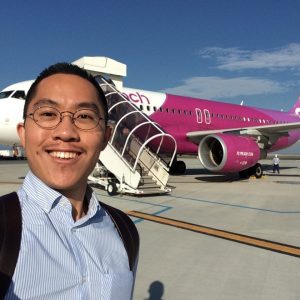 Latest posts by Albert Kuan (see all)