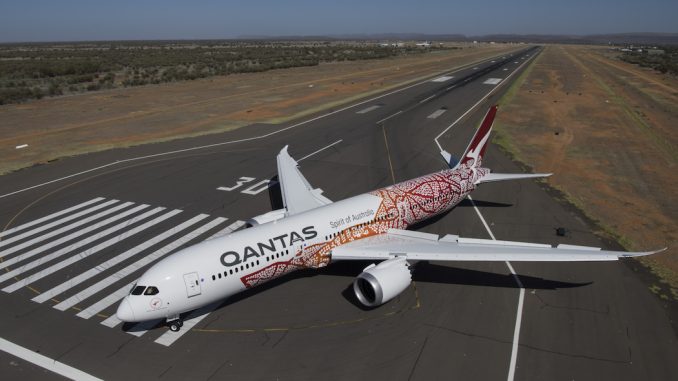 Sydney-based Qantas Airways on Saturday launched the first ever nonstop flight between Europe and Australia as the inaugural flight lifted off at 6:49 p.m. local time in Perth, Australia, bound for London.
The Boeing 787-9 Dreamliner left the capital of Western Australia as Qantas flight 9, ready to take on the over 17-hour, 9,010-mile flight to the British capital city. The aircraft was scheduled to touch down in the UK around 5:15 a.m. local time on Sunday before beginning the journey back in the early afternoon.
The flight officially became the second longest in the world upon landing, second only to Qatar Airways' Doha to Auckland long-haul, which is less than 25 miles farther.
Qantas CEO Alan Joyce expressed his excitement about the flight when the airline first announced it, the latest iteration of the fabled Kangaroo Route, a common term for flights from Australia to the UK via the Eastern Hemisphere. The route, which took four days when it was first launched, has now been cut down to nearly a sixth of that time.
"A direct flight makes traveling to Australia a much more attractive proposition to millions of people," Joyce said in a statement. "We expect many travelers from Europe will start their time in Australia with a visit to Perth before going on to see other parts of the country."
A momentous occasion on the flight deck of #QF9#QantasDreamliner pic.twitter.com/dRTh79ZxUb

— Qantas (@Qantas) March 24, 2018
Australian Tourism Minister Steve Ciobo touted the benefits the new flight would bring to the nation of about 25 million, both economically and touristically.
"For many international visitors the West Australian jewels have been off limits, not because it's been unavailable to them, but because it's been too hard to get to as there's been such a focus on the East Coast," Ciobo said to ABC News Australia. "We have around 730,000 tourists who come to Australia, and I am determined to grow their expenditure and grow their numbers."
The new flight – the longest currently operated by an Australian carrier and also the longest flight into or out of the UK – represents a new chapter in the airline's services to Europe. For years, the airline operated a base out of Singapore-Changi Airport, utilizing the airport as their connection point between their hubs in Australia – chiefly those on the East Coast including Melbourne, Sydney, and Brisbane – and Europe.
Congratulations to @Qantas and thanks to the 100,000 people who followed #QF9 with us to London!

Didn't catch the live flight? Check out full playback here: https://t.co/O4wMahy4I7 Playback goes much faster than 17 hours, we promise. pic.twitter.com/IjKrG3X3NF

— Flightradar24 (@flightradar24) March 25, 2018
But in April 2013, the airline announced a new partnership with United Arab Emirates-based Emirates, a change which included the carrier shifting their connecting point to the carrier's superhub in Dubai. Additionally, a codeshare agreement between the two airlines allowed travelers double the previous number of possible flights to get from London to Australia, along with cutting up the flight into two shorter chunks.
However, late last year, Qantas made the decision to move back to Changi as their deal with Emirates expired, bringing thousands more passengers annually through the Southeast Asian airport.
"This development secures Changi Airport as the most connected international airport to Australia, in terms of the number of both city links and seats, and strengthens our position as the region's leading air hub," Lim Ching Kiat Changi Airport Group's managing director for air hub development, told Singapore's Straits Times.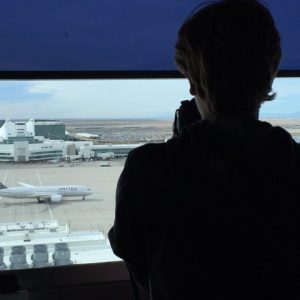 When he was just six months old, Parker took his first flight. From that point, he was destined to love aviation. His mom worked for Southwest Airlines much of his family have been frequent flyers on American Airlines for years, just as Parker is now. In 2015, Parker, inspired by aviation accounts on Instagram, decided to create an account of his own, and he hasn't stopped spotting since. On top of that, Parker has been writing for his school paper since his freshman year and has been writing and doing photography work for AirlineGeeks since August 2016.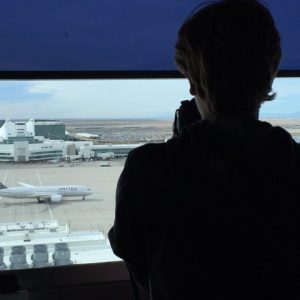 Latest posts by Parker Davis (see all)