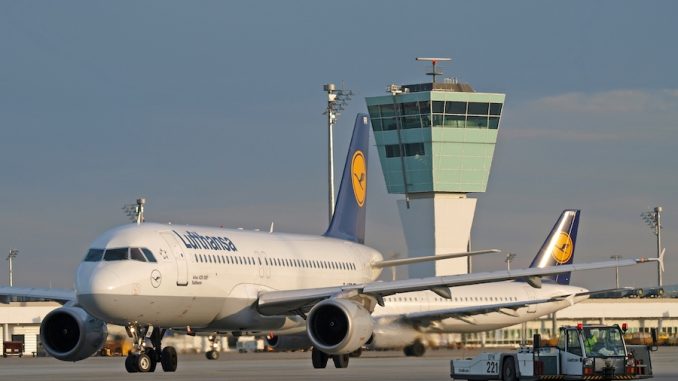 On Monday, Lufthansa commenced a new service between Frankfurt, Germany and Glasgow. The addition of the Frankfurt route will complement the five weekly flights the airline currently flies between Glasgow and Munich.
Andreas Koester, Senior Director Sales UK, Ireland & Iceland, Lufthansa Group said, "This new daily service opens up a huge number of business and leisure opportunities to Scottish passengers. Not only does it provide access to one of Europe's financial capitals, but it also introduces new options for onward travel to hundreds of worldwide destinations."
He continued to state: "Passengers are now able to travel to both Frankfurt and Munich, giving them more flexibility and increased connections to numerous destinations in our large, multi-hub network. We have been able to increase Lufthansa's flight offer at Glasgow from a single weekly service to 12 flights a week in just 6 months. This level of growth is almost unprecedented and underlines the importance of Glasgow Airport within the Lufthansa worldwide network."
Lufthansa's newest route to the city comes just months after the airline extended its flights from Munich to Glasgow in October 2017 to year-round flights. The daily flight will be operated by the Airbus A320 family aircraft. The inaugural Frankfurt flight was flown onboard an A320 with a flight time of 1 hours and 45 minutes. Most flights to Munich are serviced by the A319.
So far, 80 percent of passengers onboard Lufthansa flights to Glasgow have been foreign visitors flying to Scotland. This is positive news for the airport who in February learned from Ryanair that they will be closing their base in the city, ending 22 routes between Glasgow and the rest of Europe.
Through this new route, Lufthansa will be creating a boost for the country's tourism industry. Connecting passengers in Frankfurt have options to fly to 209 other destinations in 74 countries served by Lufthansa Group airlines in Frankfurt.
The airline is taking advantage of Ryanair's swift departure from Glasgow. In 2017, Lufthansa Group flew 60,000 passengers to and from Glasgow. This year, Lufthansa will offer 106,000 additional seats on flights to Glasgow, a net gain of 106 percent more seats on flights to the city. Lufthansa has also quickly gained popularity in Glasgow, with services seeing a 65 percent growth in passengers from 2016 to 2017.
Passengers flying the Frankfurt to Glasgow route, however, will not benefit from Ryanair's departure from the route which will occur on Oct. 27, 2018. Ryanair fares on the route average $39 round trip, while most Lufthansa flights begin at $245. While the two airlines offer completely different services, the lack of competition late in the year may allow Lufthansa to make flights extra pricey once they are the sole operator of the route.
Regarding the new route, Glasgow Chamber of Commerce chief executive Stuart Patrick said, "We warmly welcome the addition of this service by Lufthansa, having identified Germany as a highly important target for overseas trade and for attracting inward investment to Glasgow."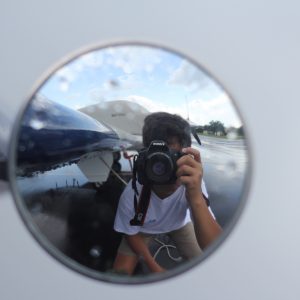 Mateen has been interested in aviation from a very young age. He got his first model airplane at six and has been airplane spotting since he was nine years old. He has always had a passion for aviation and loves learning about different aspects within the industry. In addition to writing for AirlineGeeks, Mateen is also an editor for his high school's newspaper. You can also find him on Instagram (@Plane.Photos) where he enjoys sharing his aviation photography with thousands of people everyday.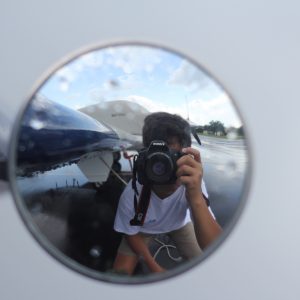 Latest posts by Mateen Kontoravdis (see all)