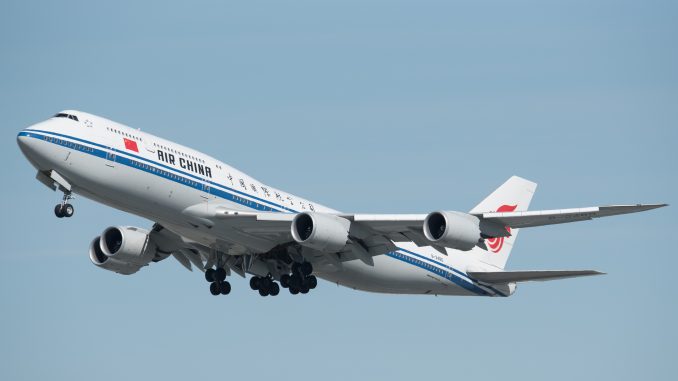 Wednesday marked the start of a new joint venture between Air China and Air Canada, two national carriers on opposite ends of the Pacific Ocean. The signing took place in Beijing, Air China's home base, and signifies the start of greater cooperation between the two airlines. According to a NASDAQ press release, the deal has been in the work for nearly four years and marks the first such deal for Air China with a North American carrier.
The joint venture brings together the largest carrier in Canada and the third largest carrier in Air China. This deal is significant for Air Canada as it will help allow them to compete better in the trans-Pacific market, especially China, which is expected to be the largest air market by the year 2022, but also for Air China, which has been expanding with new fifth freedom routes in the continent.
While no terms have been released regarding finances, the joint venture is expected to be finalized within the next six months. Currently, the two airlines operate a total of 52 weekly flights between China and Canada. Air Canada currently serves Beijing, Shanghai and Hong Kong, as well as Taipei, Taiwan which was the source of controversy recently and is listed as part of China on the airline's website. Air China currently serves Vancouver and Montreal from China.
Calin Rovinescu, Air Canada's chief executive officer, said, "[The joint venture] is an important strategy in our global expansion as it significantly increases Air Canada's presence in an aviation market set to become the world's largest by 2022."
While the airlines currently have a codeshare partnership, this new joint venture will farther increase the relationship between the two and, in turn, allows for better connectivity for passengers as well. An increase in connectivity between the two airlines allows for better connecting options on both ends of travel, whether that be in China, Canada or beyond.
While this deal benefits travelers, it may also offer a way for Air Canada to expand deeper into the restrictive Chinese market. Under the current "one route, one airline" rule, which states that only one airline is allowed to fly a particular long-haul route to and from China, it is difficult for airlines to receive route approval if they are located outside of the country.
However, having a joint venture partner would allow Air China to receive route approval and, therefore, associate it with Air Canada, allowing for a de facto expansion into smaller Chinese markets.
The new partnership also comes at a time when Canada is looking to partner with China for trade deals following the withdrawal of the United States from free trading agreements such as the Trans-Pacific Partnership. Canadian Prime Minister Justin Trudeau has been looking to expand his country's relations and forge new trade deals with China, which included a trip to Beijing at the end of last year to meet with President Xi Jinping and Premier Li Keqiang.
Jace has been working at AirlineGeeks for nearly three years. Born in Seattle, Boeing and aviation quickly took over his life and he never stopped looking up. Jace enjoys plane spotting and taking trips just so he can fly. He is currently studying at Embry-Riddle Aeronautical University while earning his Bachelors of Science in Air Traffic Management.
Latest posts by Jace Moseley (see all)