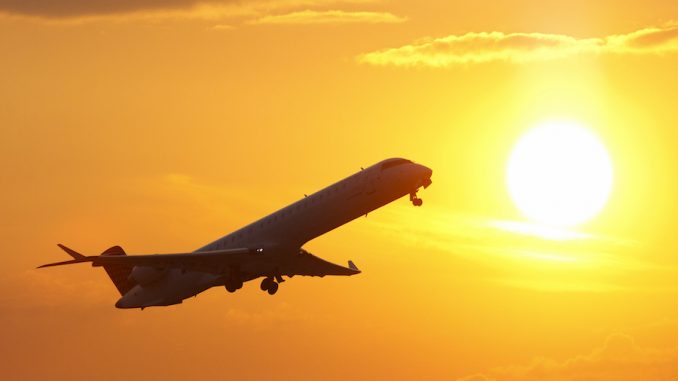 In 1946, Brazilian airline Transportes Aéreos Nacional was created by two former pilots and two shareholders. By 1948, the airline took to the skies for the first time, launching service from its headquarters in Belo Horizonte, Brazil to three initial destinations using its first two DC-3 aircraft.
Over the course of six years beginning in 1949, the carrier acquired and incorporated five smaller airlines: OMTA, Central Aérea, VASD, Viabras, and Itaú. The airlines were operated as a consortium, named Consórcio de Transportes Aéreos.
As a result of the acquisitions, Nacional was enabled to serve 74 cities using 28 aircraft, all less than ten years after its formation. The airline also operated one international route to Asunción, Paraguay by 1954. Nacional ended up operating three aircraft types, being the DC-3, C-46 Commando, and Convair 440.
In 1956, owner of Real Transportes Aéreos Linneu Gomes purchased an 85 percent stake in Transportes Aereos Nacional as an addition to an existing consortium formed by his airline and Aerovias Brasil. The new powerhouse consortium, respectively named Consórcio Real-Aerovias-Nacional, flew completely throughout Brazil and on some international routes. Though the three airlines legally remained separate and independent, they all operated together, and ultimately, Gomes controlled them.
Transportes Aéreos Nacional came to a sudden close in 1961 when the Real-Aerovias-Nacional consortium was purchased and folded into Varig. Regardless of its rather short life, the airline was relatively successful in light of its circumstances.
Ashley is currently a senior in high school and plans on pursuing a career in aviation or journalism. Her favorite airplanes include the Boeing 777, 737MAX, and Airbus A350. She enjoys taking flights on various airlines to different airports and planespotting at her local airports.
Latest posts by Ashley Magoon (see all)