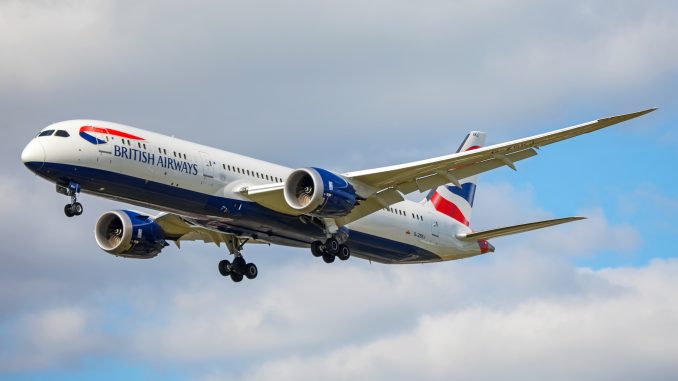 British Airways announced that it will be adding two weekly flights from London Heathrow to the Brazilian metropolis of Sao Paulo. The good news, especially for premium flyers, is that the new frequencies will be operated using the airline's attractive Boeing 787-9.
Beginning on November 1, the new frequencies will depart London Heathrow (LHR) as BA241 at 18:40 on Wednesdays reaching Sao Paulo Guarulhos (GRU) at 04:50 the next morning, while on Sundays the flight will leave London at 19:05 arriving Sao Paulo at 05:15 the following day.
Although it hasn't been confirmed, the slight difference in departure times is presumably attributed to the limited availability of slots at Heathrow. The return flight will depart Sao Paulo at 16:20 on Thursdays and Mondays, reaching London at 06:15 the following morning.
These new additions, complement BA's existing daily service to Sao Paulo using a Boeing 777-200ER. The Brazilian metropolis will become the fourth Latin American destination to be served by British Airways' Boeing 787-9, after the airline started flying to Santiago, Chile in January 2017 and switched equipment on its flights to Mexico City and Rio de Janeiro.
The airline's Boeing 787-9 holds a premium heavy configuration with 216 seats. 127 of those are located in World Traveller (Economy), 39 in World Traveller Plus (Premium economy), 42 in Club World (Business) and 8 in First.
All of BA's services to South America are benefitted by recent catering improvements, with a revamped soft product in the Club World cabin with food and drinks provided by the DO & Co company; while those sitting at the back of the bus will be treated with a display of pretzels, Magnum ice cream bars, tuck boxes with chocolates and chips being on offer between meals as well as a more substantial pre-arrival meal on long-haul flights.
Passengers traveling on BA's services to Sao Paulo can take advantage of the airline's codeshare agreement with fellow oneworld alliance partner LATAM Airlines to several domestic destinations within Brazil, including Brasilia, Curitiba, Foz de Iguacu, Porto Alegre and Salvador de Bahia. This is the start of what looks like a stronger relationship.
IAG has signed a joint-venture with LATAM and American Airlines, which has been approved by the Brazilian Administrative Council for Economic Defence (CADE), but has yet to gain approval from other regulatory entities including the U.S. Department Of Transportation (DOT).
An agreement of this nature allows airlines to coordinate routes, schedules and pricing of flights as well as take advantage of each other's route networks and expand their market base by offering connections to secondary cities in different regions through members' hub airports. This is expected to be similar to IAG's current joint venture with American Airlines, Aer Lingus and Finnair in the transatlantic market.
As always, more flights should be a motive for celebration. Hopefully, BA's expansion in South America is part of a bigger strategic expansion that unveils new possibilities for travel to and from the region.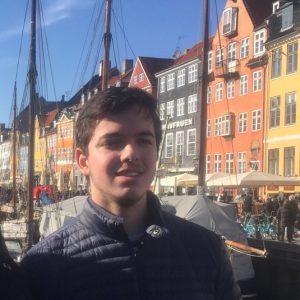 As a geography nerd, Jose has always been fascinated by the complexities of the airline industry and its ability to bring the world closer together. Born and raised in Peru, now studying in the UK. he has travelled around America, Europe and South East Asia. His favorite aircraft is the Boeing 767-300, which he has flown many times during his childhood; although now the A350 is slowly growing up on him.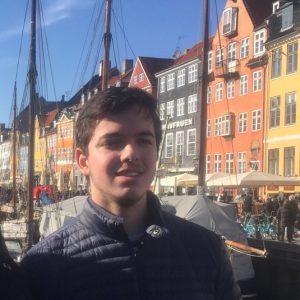 Latest posts by Jose Antonio Payet (see all)