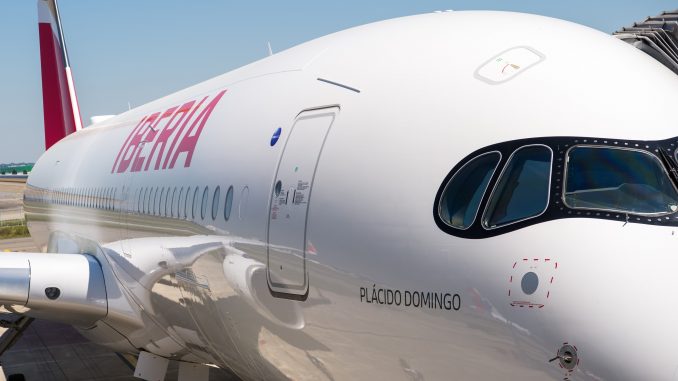 After weeks of flying proving routes across Europe to cities such as London and Paris, Iberia's first Airbus A350 joined its first scheduled long-haul route flying from Madrid to New York. Departing from Madrid's Barajas International Airport on Saturday, the newest member of Iberia's fleet flew a special third flight in addition to the airline's twice-daily service to New York's John F. Kennedy International Airport.
The flight, IB6255, departed Madrid nearly 45 minutes past 10:00 a.m. before flying the 7-hour and 25-minute transatlantic hop, according to data from FlightRadar24, and landing in the first few minutes of a cloudy New York afternoon. In addition, IB6255 was operated by Iberia's first A350-900XWB, registration EC-MXV, named Placido Domingo delivered in June 2018.
The return flight, IB6254, departed New York just after 10 a.m. Sunday morning after an overnight stay at JFK Airport. The new aircraft will return to New York on Monday, again as IB6255, and then will replace one of Iberia's aging A340-600s that are currently mainstays on the route beginning Wednesday, Aug. 8.
The 348-seat aircraft in a 3-class configuration consists of business class, premium economy and economy while boasting passenger-friendly amenities such as personal in-flight entertainment screens, power outlets, KU in-flight WiFi, draft-free ventilation, higher humidity levels, seven different temperature control zones throughout the aircraft, more storage space, panoramic windows and LED mood-lighting.
Iberia first announced the A350's addition to this route back in January. The incorporation of the A350 into the Madrid-based carrier's fleet is designed to achieve the goal of 8 percent annual growth until the year 2022. As seen on the New York, the A350 will gradually begin replacing Iberia's older aircraft, especially the A340-600.
The Spanish flag carrier has been holding special events and activities throughout the summer to commemorate the arrival and launch of its newest aircraft. Mostly held in the airline's premium lounges at Barajas Airport, events and activities included a street food fair, featuring French food products in one of the lounges, giving one of the lounges an American makeover, photo booths with aviation props, contests, prizes and landing strips that double as children's play areas.
Iberia isn't the only one celebrating the launch of the new route. JFK Airport also has cause for celebration as it marks the airport's third scheduled A350 route. Previous, Qatar Airways, with its current A350-900 service to Doha, and LATAM Airlines, with its service to Sao Paulo, were the only two airlines operating Airbus' newest widebody offering to JFK.
With the introduction of Iberia's A350, that number comes up to the three, but it doesn't stop there. October will see the airport receive two more daily A350 flights as Qatar will add its newest A350-1000 to its overnight service to Doha, replacing the Boeing 777-300ER, and Philippine Airlines will begin its non-stop service to Manilla, replacing its Boeing 777-300ER service that required a stop in Vancouver, Canada.
Iberia hasn't announced any additional routes for the aircraft yet but the A350 will remain on the route while Iberia receives the rest of its aircraft.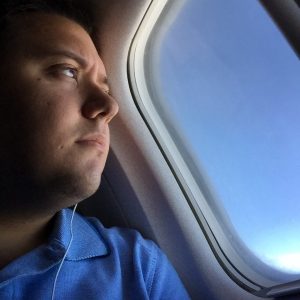 Tom has been flying for as long as he can remember. His first flight memory was on a Song Airlines 757 flying from LaGuardia to Orlando. Back then, he was afraid to fly because he thought you needed to jump off the plane in order to get off. Some years later, Tom is now a seasoned traveler, often flying to places just for the fun of it. Most of the time, he'll never leave the airport on his trips. If he's not at home or at work as a Line Service Technician at Long Island MacArthur Airport, he's off flying somewhere, but only for the day.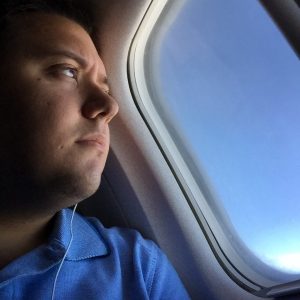 Latest posts by Thomas Pallini (see all)