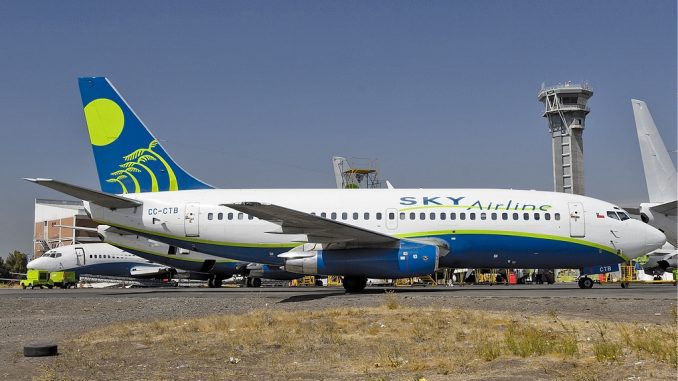 It has been a pretty eventful year for aviation in Latin America. Argentina has probably been the star of the show with its first low-cost carrier Flybondi taking off in January; with Nowregian and Jetsmart having plans to set up subsidiaries in the country in the near future. Peru, while keeping a lower key has seen its fair share of industry developments. Now Chilean low-cost carrier Sky Airline announced their plans to begin flying from Peru.
Sky Airline took off in 2002 serving domestic destinations within Chile using a fleet of Boeing 737-200s. The airline then turned to Airbus for fleet replacement, leasing a second-hand fleet of A319s which previously flew for easyJet. With a new, more reliable and fuel efficient fleet, the Chilean carrier was able to expand their domestic operations and start flying to other cities in neighboring countries such as Buenos Aires, Argentina, Lima, Peru and Montevideo, Uruguay from the Chilean capital of Santiago.
In 2015, following the death of its founder and CEO Jurgen Paulmann; the airline shifted its operational model towards a low-cost, positioning themselves as the pioneers in the country. Following an aggressive cost-reduction strategy and a lean towards efficiency maximization, the airline reduced the number of the airline flights with stops to 5 percent and made efforts to minimize aircraft turnaround times to an average of 45 minutes.
Following a period of steady growth, which allowed the carrier to expand its domestic and regional route network; Sky is now looking to keep growing as it prepares to launch a subsidiary in its neighbor up north. This move, which was already rumored, was confirmed by Holger Paulmann, the airline's CEO last week. In a press conference, he said,"For us this is a great step, as it is the first part of internationalization in sky, which we have been consolidating step by step. We have chosen Peru because of its economic stability, the confidence it projects and its growth indices."
He added,"Sky's installation in Peru will have important benefits for people, as air ticket prices are expected to be reduced by 30%." In Peru's increasingly dynamic market, this seems very feasible.
The Chilean based airline is now in the process of obtaining its aircraft operator certificate with the Peruvian national aviation authority (DGAC) and meeting the legal requirements to set up the subsidiary as Sky Peru. SKY has put Jose Raul Vargas in the lead of their Peruvian subsidiary, a former LATAM Airlines Peru executive who has been in charge of the airline operations in Lima's Jorge Chavez International Airport and then promoted to Director of services.
Flights with Sky's Peruvian subsidiary are expected to take off in the last quarter of 2019. They will be operated using A320neos which the group has 12 in order with the first one due to arrive before the end of the year.
Infrastructure Deficiencies
Airports across Peru currently hold significant infrastructure deficiencies that trammel daily operations. It is no secret that Lima international airport currently operates way above its capacity, while many secondary airports across the country have trouble accommodating more than two flights departing around the same time.
At the same time, the region of Cuzco, which hosts the widely visited Inca sanctuary of Macchu Picchu has long been expecting to get a new airport that will be able to support growing tourism to the region. However, plans to begin its construction were halted due to controversies with the previous concession contract. This was them amended; but opposition pressures refrained the ministry of transport from signing it, as the state would still assume most of the risk in the financing of the project with an investment of $265 million.
Now as the waters calm, the Peruvian ministry of transport is expected to perform a new licitation process later this year to determine the airport operator, this time holding the designated firm liable for the financing of the terminal.
For Sky, this presents an important challenge. The airline will have to work wisely on how to operate with suboptimal infrastructure, mitigate delays and deploy the necessary resources when things don't go the right way. Despite all these complication's, the carrier's landing in Peru is a representation that the country's skies have a great potential to expand.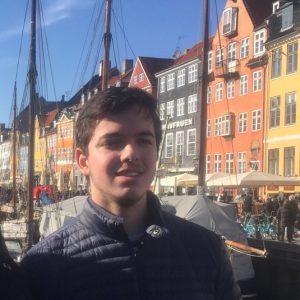 As a geography nerd, Jose has always been fascinated by the complexities of the airline industry and its ability to bring the world closer together. Born and raised in Peru, now studying in the UK. he has travelled around America, Europe and South East Asia. His favorite aircraft is the Boeing 767-300, which he has flown many times during his childhood; although now the A350 is slowly growing up on him.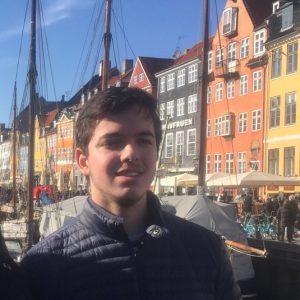 Latest posts by Jose Antonio Payet (see all)