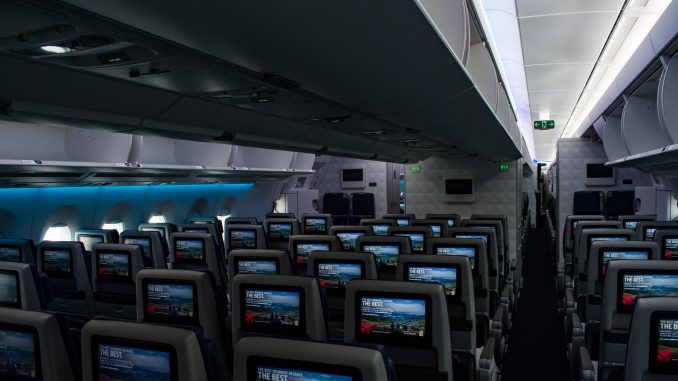 The future of inflight entertainment (IFE) — or more specifically, the hardware that comes with it — has become increasingly uncertain in recent years. As many airlines around the world — ranging from low-cost carriers to full-service behemoths — get rid of seat back televisions in favor of allowing passengers to stream entertainment on their own devices, the trend has continued to spread.
Eliminating seat-back entertainment certainly has its benefits for both airlines and passengers. Stripping the seats down to the bare essentials lessens the weight of aircraft, allowing airlines to fly them to more distant destinations. And even with widebody aircraft, the change allows airlines to squeeze out those extra few miles and operate routes they wouldn't otherwise be able to due to distance constraints.
From the passenger perspective, the elimination of in-seat televisions allows slimmer seats, gets rid of the boxes usually required under the seat, and gives passengers the option to watch movies or TV shows on their own device, whether it is a phone, tablet, or computer.
Delta, however, announced Friday they had installed seat-back entertainment on its 600th aircraft.
Tim Mapes, Delta's Senior Vice President and Chief Marketing Officer, said the airline continues to install in-seat televisions as a result of customer feedback, as the airline says passengers prefer the seat-back system over being forced to use their own devices.
"With seat-back screens, customers don't have to choose between using their phones or watching a movie," Mapes said in a statement. "Whether they want to work, relax, or a little bit of both — we want to give our customers the ability to choose and make the most of their time in flight."
On Delta, customers can still choose to stream content from Delta Studio, their IFE software, on their own devices, allowing customers to pick how they would like to watch movies or television should they choose to.
As a result, there are clearly two fundamentally competing philosophies when it comes to IFE, even within the U.S.
When American last year rolled out the plans for its new Boeing 737 MAX aircraft, already notorious for the controversy regarding the airline cutting the legroom to squeeze in another row of seats, passengers found the aircraft had no seat-back entertainment. At the time, the airline said they believed that was the best option for passengers.
Delta, at the time, touted their strategy as better for travelers.
"Providing seat-back entertainment in addition to the ability to access content via mobile devices onboard is something Delta is choosing to invest in while competitors remove options," a spokesperson for the airline told The Verge after American announced the MAX plans.
While neither keeping seat-back entertainment around nor eliminating it has proven to be especially beneficial or detrimental to airlines so far, most continue to assert they are going down the right path. Whether the presence of seat-back entertainment will severely affect passengers' choice of airlines also remains to be seen.
But as airlines like Delta keep adding in-seat TVs and airlines like American work to remove them, the correct path will at some point become clear.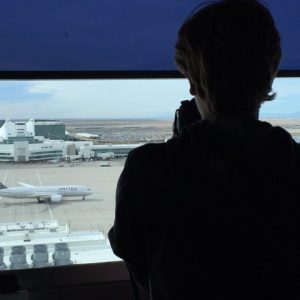 When he was just six months old, Parker took his first flight. From that point, he was destined to love aviation. His mom worked for Southwest Airlines much of his family have been frequent flyers on American Airlines for years, just as Parker is now. In 2015, Parker, inspired by aviation accounts on Instagram, decided to create an account of his own, and he hasn't stopped spotting since. On top of that, Parker has been writing for his school paper since his freshman year and has been writing and doing photography work for AirlineGeeks since August 2016.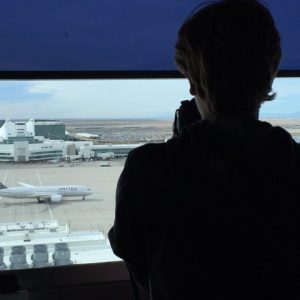 Latest posts by Parker Davis (see all)