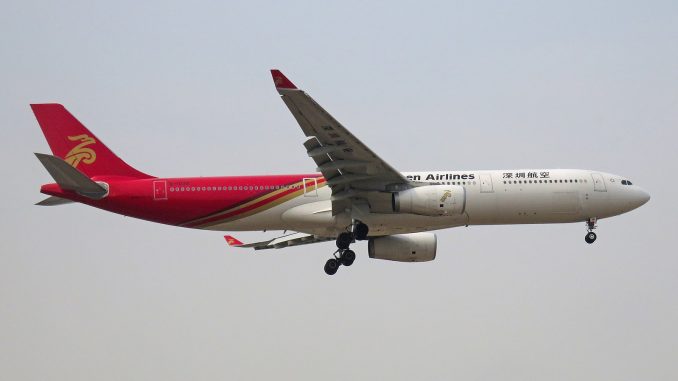 Shenzhen Airlines is planning to enter the long-haul market by launching a route from its hub in Shenzhen, China to London's Heathrow Airport in late October. The new route will be operated by Shenzhen Airlines' Airbus A330-300 aircraft, which currently services the airline's short and medium-haul routes from China.
Shenzhen Airlines is majorly owned by Air China and operates flights within China and a few regional destinations across Asia. The airline currently operates four Airbus A330 aircraft but will be receiving two more from Air China's order book to enter the long-haul business.
Although Shenzhen, a city of around 11 million people, is one of China's most prosperous megacities housing China's biggest tech companies such as Huawei and Alibaba, it only has two services to Europe operated by Air China and Hainan Airlines. Currently, only Guangzhou and Hong Kong in China's Pearl River Delta region have multiple flights to a range of cities across Europe. Shenzhen will be seeing more flights to Europe now with Shenzhen Airlines and Hainan Airlines opening new routes to service China's "Silicon Valley" before the end of 2018.
Travelers wanting to travel to Europe from Shenzhen are limited with options unless they travel to next-door Hong Kong. Hong Kong has the most flights to Europe from the Pearl River Delta, however, it requires transferring to a high-speed ferry taking one hour. Select ferry ports in the Pearl River Delta offer baggage tag-through service to not inconvenience travelers making the journey to Hong Kong for this reason.
The new London service will operate three times a week starting Oct. 30, 2018.
London will be Shenzhen Airport's third European destination, however, there are already plans by Shenzhen Airlines and Hainan Airlines to open more lucrative routes to better serve China's prosperous tech capital.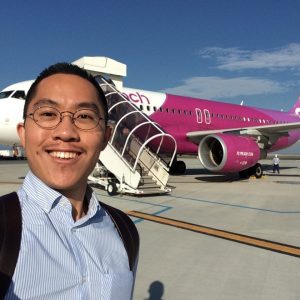 Most people hate long flights or overnight layovers, but Albert loves them. The airport and flying parts of traveling are the biggest highlights of any trip for him – as this avgeek always gets a thrill from sampling different airline cabin products and checking out regional developments happening at local U.S. airports. He's flown on almost every major carrier in the U.S. and Asia Pacific, and he hopes to try out the new A350s soon.

Albert recently completed his undergraduate studies in Business Accounting at USC in Los Angeles and he is currently recruiting for a corporate analyst position at one of the U.S. legacy carriers. During his college years, he interned at LAX for Los Angeles World Airports working behind-the-scenes (and on the ramp) in public relations and accounting. Outside of writing for AirlineGeeks, he enjoys trekking the Hollywood hills, visiting new hotspots throughout SoCal, and doing the occasional weekender on Spirit Airlines.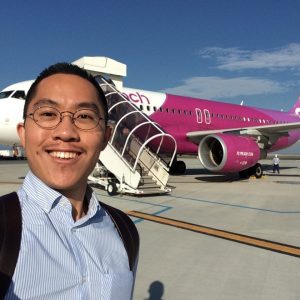 Latest posts by Albert Kuan (see all)