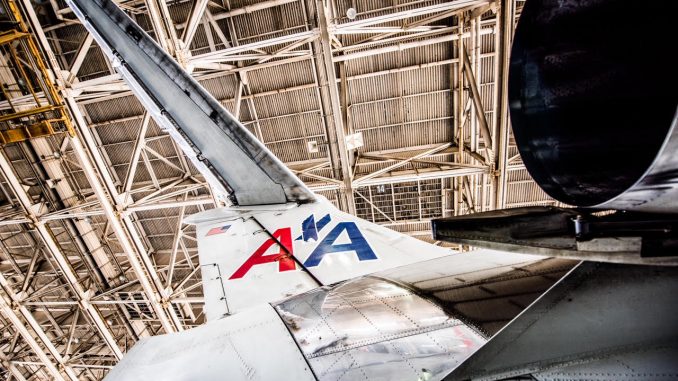 As part of its efforts to fully retire its fleet of McDonnell Douglas MD-80s by 2019, American Airlines has sent 8 of its Super 80s, as the airline refers to them, to Roswell International Air Center today where they will be stored indefinitely. The aircraft all flew from Dallas, where the remainder of the MD-80 fleet has been based for the past few years, to the western New Mexico boneyard late Tuesday morning.
AirlineGeeks has learned the registration numbers of each aircraft: N7550, N426AA, N7548A, N424AA, N7547A, N555AN, N967TW and N70425. All of them, except for one, have been flying for American Airlines since their production. American was an early adopter of the aircraft, starting with 20 leases and working its way up to operating 400 of the type at its peak. The airline acquired N967TW following its merger with Trans World Airlines (TWA), hence the TW suffix.
American Airlines started the day with 42 MD-80s but will end it with 34 in the fleet. The aircraft could most commonly be found at American's hubs across the country, as well as shuttling business passengers back and forth between the airline's most popular business routes including New York-LaGuardia to Chicago-O'Hare and Chicago-O'Hare to Dallas. Its 2-3 seating configuration a rarity amongst airliners of the time.
Most of the Super 80s being retired today have been flying since before the turn of the century. The oldest aircraft flying to Roswell today are N424AA, N426AA and N70425 as they were all delivered in November 1986, offering nearly 32 years of faithful service to American. The youngest aircraft being retired is N967TW, only delivered to TWA in 1999 followed by its transfer to American in 2001, making it only 19 years old.
Between the 8 of them, the aircraft had 628,747.88 hours between them operating a total of 336,240 cycles and flying an estimated 38,667,600 passengers. Its longest-running aircraft, N70425, flew a total of 89,773.26 operating hours over 48,618 cycles while its newest MD-80, N796TW, flew a total of 53,173.07 operating hours over 26,890 cycles.
Despite the differences in ages, all of the aircraft being retired were born in the same location at Long Beach Airport in Southern California, home to McDonnell Douglas' MD-80 production plant. The American made aircraft flew for a handful of American airlines in its lifetime, flying for the likes of Alaska Airlines, Allegiant Air and Delta Air Lines, in addition to its service for American.
As the aircraft touchdown at Roswell one by one, they leave behind an incomparable legacy that won't soon be forgotten. American will retire the fleet by 2019, leaving the Boeing 737-800 and 737 MAX 8 aircraft to take its stead, an undesirable task indeed.
It would appear that the aircraft's days are numbered as more airlines are trading in their Mad Dogs, as the aircraft is affectionately known as, for more fuel-efficient and long-range aircraft. As far as those 8 aircraft are concerned, they're heading for their retirement party in Roswell, a hard-earned celebration of their service.
Former passengers and aviation enthusiasts alike, however, can take solace in the fact that the aircraft can now rest easy, unhindered by delays, maintenance issues and the normal wear and tear that comes with being a workhorse in the fleet of one of the world's largest airlines.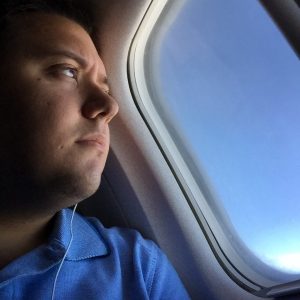 Tom has been flying for as long as he can remember. His first flight memory was on a Song Airlines 757 flying from LaGuardia to Orlando. Back then, he was afraid to fly because he thought you needed to jump off the plane in order to get off. Some years later, Tom is now a seasoned traveler, often flying to places just for the fun of it. Most of the time, he'll never leave the airport on his trips. If he's not at home or at work as a Line Service Technician at Long Island MacArthur Airport, he's off flying somewhere, but only for the day.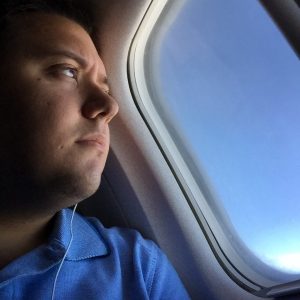 Latest posts by Thomas Pallini (see all)