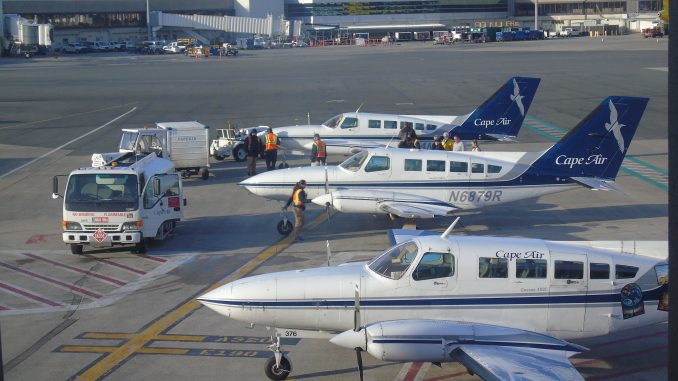 New Yorkers now have a new way of getting out of the city to the famous Massachusetts island of Nantucket and iconic Cape Cod as Cape Air has announced it will begin seasonal winter service to New York's JFK Airport. The new route between New York and Nantucket/Hyannis will provide both New Yorkers and Massachusettsans with an alternative to driving and/or taking the ferry during the winter season when most airlines cease their service until the summer
Cape Air is famous for providing flights to the islands from cities such as Boston and Providence to the islands during the summer season, as well as yearly Essential Air Service throughout the United States and the Caribbean. The addition of New York-JFK will help round out its service to the New York metropolitan area in addition to its current service at Westchester County Airport to numerous cities in the Northeast, including the islands.
"We are excited to be able to offer the Cape & Islands the option to connect to JFK during the shoulder seasons," said Linda Markham, President of Cape Air. "We are all about connecting communities, so creating a means of easy access between Nantucket, Hyannis and Metropolitan New York has been a priority. Having this new service grow from planning to launch has been a rewarding process for all of us at Cape Air."
The flight will operate as a one-stop service from Hyannis to New York, also picking up and dropping off passengers in Nantucket on the way. The daily round-trip service originates in Hyannis in the morning with flight 9K100 departing at 9:00 a.m. for the 22-minute flight to Nantucket arriving at 9:22 a.m. After a brief layover in Nantucket, the flight continues on to New York at 9:44 a.m. and arrives at 11:05 a.m. following an hour and 21-minute long flight.
The return service will depart New York at 12 p.m., flying as 9K101, and arrive in Nantucket an hour and 42 minutes later at 1:42 p.m. After a 20-minute layover, the flight will continue on to Hyannis, departing at 2:02 p.m. and arriving at 2:24 p.m. Cape Air will use its 9-seat Cessna 402 aircraft for the scenic flights, of which the New York-Nantucket flight will be one of the longest in the Cape Air network.
"This is great news for our island community," said Tom Rafter, Airport Manager of Nantucket Memorial Airport. "Providing additional connectivity to the national system during off-peak season has been a primary goal of the airport. This new service will allow islanders and visitors greater opportunities to connect to more flights making it easier to get to and from Nantucket year-round. "
"The Barnstable Municipal Airport is thrilled that our aviation partners can provide the Cape and Island community with quality off-peak service to points further south, as year-round service to New York from HYA and ACK has been a great community need," said Katie Servis, Airport Manager of Barnstable Municipal Airport. "The partnership with JetBlue means that connections to the National Airspace System can be made with ease with one-stop airline shopping that all starts on Cape Cod!"
The new service begins on Oct. 23 and will last until May 2019 to coincide with JetBlue Airways' summer service to the Nantucket, which ends on Oct. 22 and picks up in May. JetBlue has a codeshare agreement with Cape Air, mostly seen at the Boston hub, that allows passengers to continue on to JetBlue flights under a single itinerary, making baggage and flight transfers through JFK easy as Cape Air will operate from Terminal 5 at JFK, where JetBlue operates its flights from.
Cape Air will have the monopoly on New York-Hyannis/Nantucket flights in the winter season as both American Airlines and Delta Air Lines end their seasonal service to the islands before Labor Day. JetBlue ends its Hyannis service on Sep. 4 but continues flying to Martha's Vineyard until Oct. 21 and Nantucket until Oct. 22, all with its 100-seat Embraer E190 aircraft.
Although passengers onboard Cape Air flights will not have seatback in-flight entertainment systems or WiFi to keep them company as they would on JetBlue, the low-altitude flying on a Cessna 402 aircraft that allows for nearly panoramic views and the chance to sit in the right seat of the cockpit when flying in and out of a busy JFK Airport will be entertainment enough, as AirlineGeeks found out when we flew Cape Air to Ogdensburg from Boston back in March.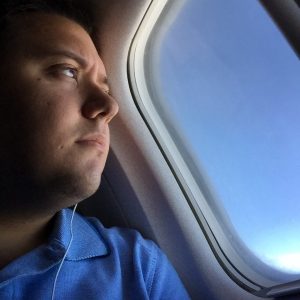 Tom has been flying for as long as he can remember. His first flight memory was on a Song Airlines 757 flying from LaGuardia to Orlando. Back then, he was afraid to fly because he thought you needed to jump off the plane in order to get off. Some years later, Tom is now a seasoned traveler, often flying to places just for the fun of it. Most of the time, he'll never leave the airport on his trips. If he's not at home or at work as a Line Service Technician at Long Island MacArthur Airport, he's off flying somewhere, but only for the day.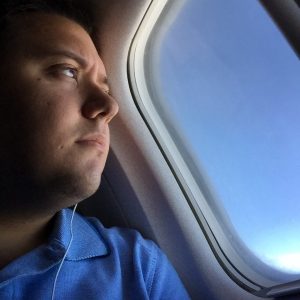 Latest posts by Thomas Pallini (see all)