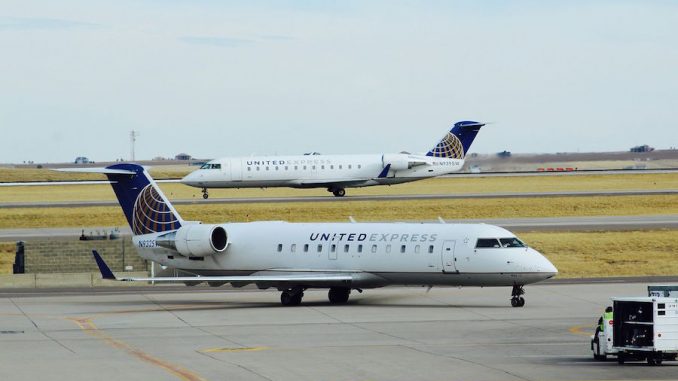 Travelers now have a new option for reaching Redding and Shasta County in Northern California from Los Angeles as United Airlines, operating under the United Express brand, has announced that it will begin flying between Redding Municipal Airport and Los Angeles International Airport. Starting March 8, 2019, United will begin flying its 50-seat Bombardier CRJ-200 regional jets between the NorCal and SoCal airports.
The approximately 90-minute service will operate once daily, leaving Los Angeles at 7:10 p.m. and arriving in Redding at 9:25 p.m. The regional jet will then stay at the airport overnight and leave for Los Angeles at 6:45 a.m. the following morning and arrive at 8:35 a.m.
"We are thrilled to announce new service to Redding and Los Angeles," United Airlines' California President Janet Lamkin said. "This new flight connects business and leisure travelers in Redding to our global network from Los Angeles, and will bring more travelers to Northern California."
Redding travelers previously had service to Los Angeles, but it was terminated after Horizon Air, part of the Alaska Air Group, left the city in 2011. In its heyday, the airport was served by four different airlines offering service to San Francisco, San Jose, Eureka, Klamath Falls, Los Angeles, Portland and Seattle. The longest and only running service that continues to operate is United's non-stop service to San Francisco, which operates four times a day to United's primary west coast hub and has existed since 1983.
The city of Redding has long advocated for resuming service to Los Angeles to help stimulate the city's tourism and economy. According to surveys the city and its partners have taken, Los Angeles has been a prime choice for Redding travelers.
Having access to Los Angeles gives Redding travelers another option for more convenient access to connections available to destinations nationwide and overseas. Sacramento International Airport, a two-hour drive from Redding, was the next closest option for Redding travelers wanting access to a network as extensive.
The city of Redding expressed its excitement for the new United service as it will open more opportunities for leisure and business travel, also giving additional options for travelers to and from the region, and looks forward to expanding the long-term partnership with United.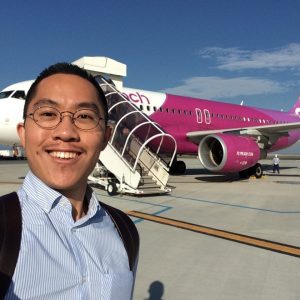 Most people hate long flights or overnight layovers, but Albert loves them. The airport and flying parts of traveling are the biggest highlights of any trip for him – as this avgeek always gets a thrill from sampling different airline cabin products and checking out regional developments happening at local U.S. airports. He's flown on almost every major carrier in the U.S. and Asia Pacific, and he hopes to try out the new A350s soon.

Albert recently completed his undergraduate studies in Business Accounting at USC in Los Angeles and he is currently recruiting for a corporate analyst position at one of the U.S. legacy carriers. During his college years, he interned at LAX for Los Angeles World Airports working behind-the-scenes (and on the ramp) in public relations and accounting. Outside of writing for AirlineGeeks, he enjoys trekking the Hollywood hills, visiting new hotspots throughout SoCal, and doing the occasional weekender on Spirit Airlines.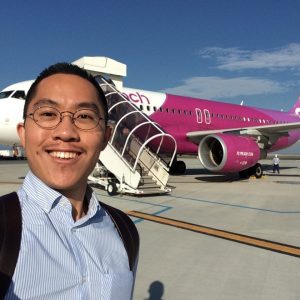 Latest posts by Albert Kuan (see all)