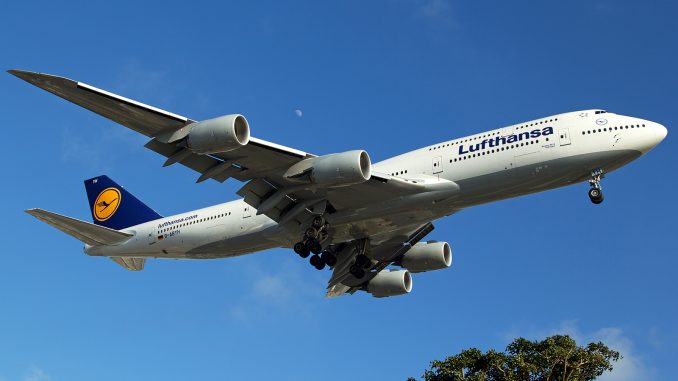 Lufthansa has announced they will serve fresh draft beer from kegs for the first time in 50 years as a way to celebrate Oktoberfest.
Oktoberfest is an annual beer drinking festival held in Munich, Germany at the end of September through the beginning of October.
In addition to the beer, crews will be wearing traditional Bavarian costumes on flights departing Munich bound to New York, Singapore, and Shanghai. Select European flights will also have crews in costume.
The first costume flight will be on September 19 from Munich to Newark airport. The second flight will be on September 25 from Munich to Singapore. The final costume flight will be the Munich to Singapore on October 6.
European flights featuring the costumes include Lufthansa CityLine flights departing Munich from October 5 to October 7 to the following destinations: Berlin, Cologne/Bonn, Luxembourg, Pisa, Genoa, Amsterdam, Rzeszow, Timisoara, and Cagliari.
The crew costumes are designed by Munich traditional specialist Angermaier, making this their third year designing the costumes. The dark blue Oktober Dirndl will be worn by female flight attendants, accompanied by a silver-grey apron. For male flight attendants, a short Lederhosen with a dark blue waistcoat will be worn.
In addition to flight crews, Lufthansa Passenger Services employees in Terminal 2 will also be wearing Bavarian costumes. First Class Lounge employees will also be in black and gold costumes.
To complement the draft beer, Lufthansa has created an Oktoberfest menu for passengers traveling in Business Class on all international flights. The menu has been designed by Lufthansa flight attendants with assistance from top chefs at LSG Sky Chefs, according to Lufthansa. The special menu includes ox tartare with truffle, char with Riesling sauce and Bavarian cream with pistachio pesto.
The party does not stop in the air. Lufthansa lounges in the Munich airport will be decorated to celebrate Oktoberfest. The Oktoberfest menu served in Lufthansa's First Class Lounges will be different than that of the one served onboard. The lounge menu will begin with an Oktoberfest soup before moving to the rustic style duck entree. For the dessert course, guest will receive apricot and plum dumplings with vanilla espuma. The Senator and Business Lounges will offer guest "Andechser" soup or mushrooms in cream with dumplings, according to Lufthansa. All lounges will serve draft beer.
Passengers arriving in Munich's Terminal 2 during the festivals first week will receive an Oktoberfest box including a beer mug ribbon, a vitamin drink, pretzels, and beer mug shaped fruit gummies.
Lufthansa began serving freshly-tapped beer on flights in the 1960's, according to their press release. The same style kegs used back then will be featured on flights this year. A special "airworthy" keg is used on flights which include a valve that regulates the carbon dioxide pressure. The valve releases pressure in the keg so that beer can be served at cruise altitudes, according to Lufthansa.
Matthew Garcia became interested in aviation at the age of 12 when he installed Microsoft Flight Simulator X on his computer. He was instantly "bitten by the bug" and has been in love with aviation ever since. Matthew took his first introductory flight in 2013 and began normal flight training in February of 2015. Over the years, Matthew's love and knowledge for aviation has grown tremendously, mainly due to FSX. Garcia flies highly advanced aircraft in a professional manner on a highly complex virtual air traffic network simulating real world flying. In 2016 Matthew achieved his private pilot certificate from the FAA. Now he studies journalism at the University of Nebraska at Omaha.
Latest posts by Matthew Garcia (see all)