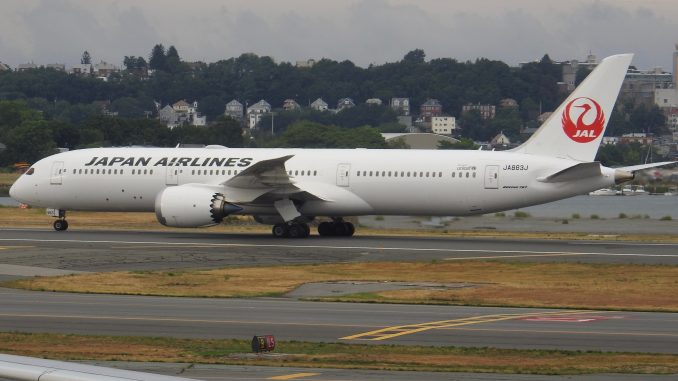 Japan Airlines announced that it would be launching a new route from their hub at Tokyo-Narita Airport to Seattle-Tacoma International Airport. The planned service between Japan and Washington State was announced at a press conference in Seattle on Wednesday.
Flights are set to begin on March 31, 2019 and will be served on a daily basis. JL68 will depart Tokyo at 6 p.m. and arrive in Seattle at 11 a.m following just over a 9-hour flight. The return, JL67, will depart at 2:20 p.m. and arrive in Tokyo at 4:30 p.m. after around a 10-hour flight the following day.
The route will be flown by the airline's Boeing 787-8 Dreamliner aircraft, the smallest variant of the aircraft. This is not the first time that the airline will serve Seattle, having previously flown the route from 1983 until 1992. The city, and the Pacific Northwest as a whole, is a popular gateway for flights to Japan and Asia.
Port of Seattle Commissioner Ryan Calkins, said, "With additional growth of international services in response to the demand of our growing region, this announcement highlights the need to move forward with the construction of new International Arrivals Facility."
Japan Airlines will partner with American Airlines as part of the two companies' Pacific joint venture. In addition, JAL announced with Alaska Airlines that there would be the introduction of 20 new codeshare flights out of Seattle. These codeshares will allow for customers to more seamlessly connect to the rest of the United States on Alaska Airlines.
Japan Airlines becomes the third airline to fly from Tokyo to Seattle, joining Japanese-competitor All Nippon Airlines and Delta Air Lines whom already serve the route with the Boeing 787 Dreamliner and Airbus A350-900, respectively. Japan Airlines is the second airline to announce new service to the Emerald City, joining Cathay Pacific who announced service to Hong Kong earlier this year.
Jace has been working at AirlineGeeks for nearly three years. Born in Seattle, Boeing and aviation quickly took over his life and he never stopped looking up. Jace enjoys plane spotting and taking trips just so he can fly. He is currently studying at Embry-Riddle Aeronautical University while earning his Bachelors of Science in Air Traffic Management.
Latest posts by Jace Moseley (see all)