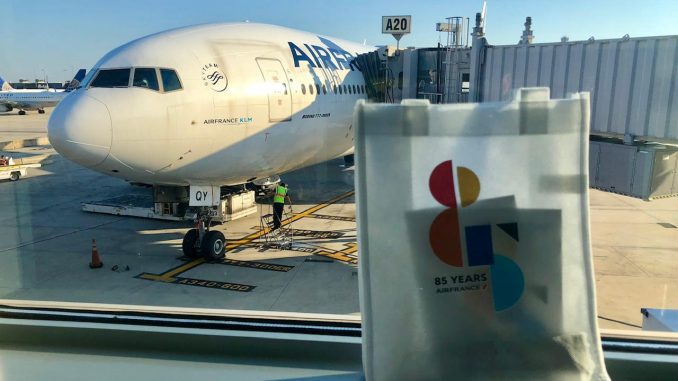 On Oct, 7, 1919, KLM Royal Dutch Airlines was founded by eight Dutch businessmen and became one of the first commercial airline companies. The first flight took place just over seven months later on May 17, 1920, between Croydon, U.K. and Amsterdam, Netherlands on a leased De Haviland DH-16 registered as G-EALU with two British journalists onboard.
Just before KLM's fifth birthday, the airline's first intercontinental flight took off on a Fokker F.VII tri-motor aircraft from Amsterdam with the final destination of Jakarta, Indonesia. Before World War II, this was the world's longest-distance scheduled service by airplane. Now, the airline serves nearly 150 destinations from its base at Amsterdam Airport Schipol on a fleet of around 120 aircraft.
Exactly 14 years after KLM's start, as it was celebrating nearly 15 years in operation, Air France was formed from a merger of five different airline companies on October 7, 1933. These airlines had already built a network of routes across Europe and into North Africa. During the Second World War, Air France moved operations to Casablanca, Morocco.
In 1946 following the end of the war, Air France opened its first terminal in Central Paris which received a coach link to Le Bourget Airport, its first operations and engineering base. At that time, it was thought that Air France's network was the world's longest at around 160,000 kilometers.
The two airlines grew to be giants in their respective countries, recognizable all over the world as flag carriers of their respective countries.
Air France and KLM's Merger
In September 2003, Air France and KLM announced their merger to form Air France-KLM, which was finalized on May 5, 2004. Once combined, the company became the third-largest airline in the world in terms of passenger kilometers, but the largest in operating revenues. It was by pure coincidence that the two airlines with the same birthday, 14 years apart, would become one.
The merger was unique in that each retained their own brand and respective operating bases and headquarters, despite being owned by the same holding company. Their frequent flier programs, however, were merged under the Flying Blue brand. Additionally, the airlines remained a part of the SkyTeam alliance as two separate entities.
In October 2005, the freight subsidiaries of the original airlines merged their commercial activities. The joint operation is now based in the Netherlands. As of March 2007, the airline employed 102,422 people. Air France-KLM has subsidiaries under each brand, including HOP! and Joon from Air France and Martinair and Transavia from KLM. In 2019, a deal is expected to close for a minority interest in Virgin Atlantic.
In 2014, Air France-KLM transported 87.3 million passengers. KLM currently operates around 120 aircraft, and Air France operate over 200. Air France-KLM is currently the fifth largest airline in the world by revenue and sixth largest by scheduled passenger-kilometers flown.
To both airlines, we say "Happy Birthday!"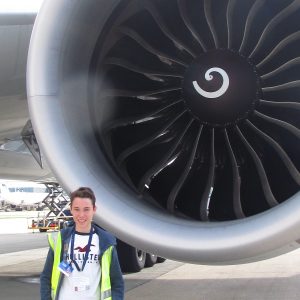 Connor has been in love with flying since the first time he boarded a plane when he was 5 years old. He loves all things aviation, and he hopes to make that his full time career in the future.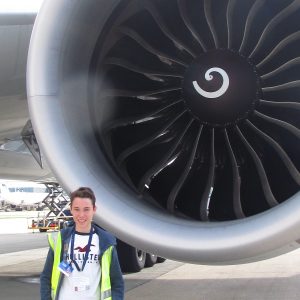 Latest posts by Connor Sadler (see all)