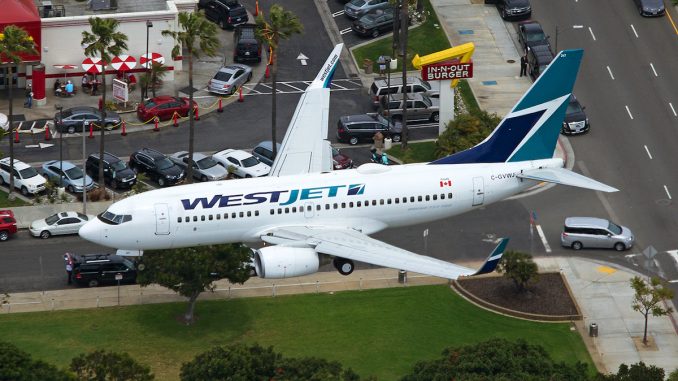 WestJet Airlines has announced a route expansion, along with financial results for the third quarter. The three new routes give Westjet two new transborder flights as well as a new destination in Europe. The third quarter saw WestJet return to profitability after reporting a loss in the second quarter. However, the profit recorded is less than what was recorded for the same period last year.
Starting May 2019, WestJet will add seasonal, thrice weekly service between Toronto Pearson and Barcelona-El Prat. The service will be operated by a Boeing 767-300ER and will run from May 24 through Oct. 21. Barcelona will become WestJet's fifth European destination for the summer 2019 season, joining London, Paris, Dublin, and Glasgow. The flight to Barcelona will be timed in Toronto for local Ontario connections, as well as connections across Eastern Canada.
In addition to Barcelona, WestJet will be launching year-round service between Calgary and Atlanta. The flight will allow Alberta passengers to connect in Atlanta, on codeshare partner Delta Air Lines to numerous destinations across the Gulf Coast and southeast United States. Flights to Atlanta will begin March 3, initially running six times a week, before increasing to daily on April 7. Westjet will become the only airline, flying between Calgary and Atlanta when service is launched.
The other transborder route Westjet is launching for the spring break period is weekly service between St. Johns and Fort Lauderdale. The flight will operate Saturday only between March 11 and May 13. The flight will give snowbirds in Newfoundland another option to the sunshine, supplementing WestJet's year-round service to Orlando. The short time period of the flight may be WestJet testing the water for making the flight seasonal for the summer, or possibly year-round.
With the route announcements, WestJet has also announced a third-quarter net profit of C$ 45.9 million ($35 million). This is an increase from its second-quarter earnings, in which the airline reported a net loss of C$ 20.8 million. However, this is still a major drop from the third quarter last year, when the airline reported a net profit of C$ 135.9 million. The airline correlates this drop in profit to an increased competitiveness in its markets, as well as an increase in fuel costs.
These announcements come as WestJet looks to welcome the Boeing 787 Dreamliner to its fleet. Delivery of the first Dreamliner is expected in late January, with entry into service in Spring 2019 from the airlines main base in Calgary. The aircraft's first routes will be between Calgary, Dublin, London, and Paris. With these announcements and the anticipation of a new long-haul aircraft, spirits are running high at the Canadian airline.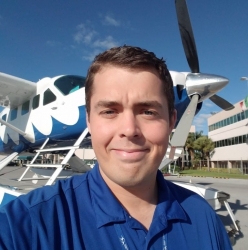 Daniel has always had aviation in his life; from moving to the United States when he was two, to family vacations across the U.S., and back to his native England. He currently resides in South Florida and attends Nova Southeastern University, studying Human Factors in Aviation. Daniel has his Commercial Certificate for both land and sea, and hopes to one day join the major airlines.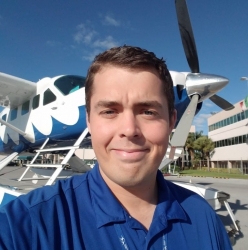 Latest posts by Daniel Morley (see all)