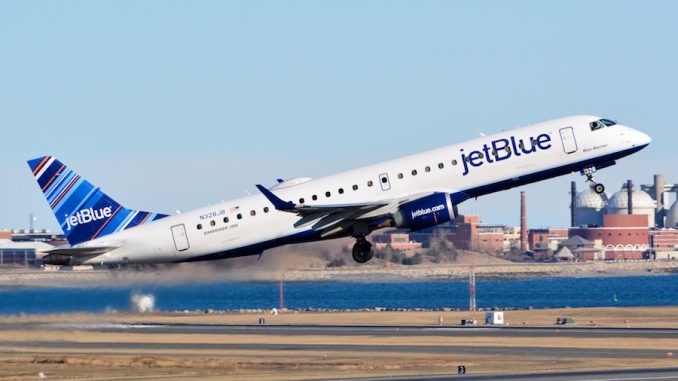 JetBlue Airways announced a major route expansion from New York, though not at its main hub at JFK Airport. The New York-based airline will be expanding service to Nantucket Island off the coast of Cape Cod from New York's LaGuardia Airport and Westchester County Airport. Both routes will be operated as summer seasonal routes beginning in June 2019 on Embraer E190 aircraft.
Ideal for weekend getaways, flights from both airports will operate primarily on weekends. Service from Westchester County Airport will operate on Thursdays, Fridays, Saturdays and Sundays beginning June 13, 2019. The outbound flight to Nantucket departs at 8:30 a.m. and arrives at 9:30 a.m. The return departs at 1:50 p.m. and arrives back in Westchester at 3:00 p.m.
Service from LaGuardia, however, will only operate on Saturdays and Sundays, beginning June 15, 2019, from the Marine Air Terminal. Its Saturday flight will depart LaGuardia at 8:00 a.m. and arrive at 9:10 a.m. Only spending 55 minutes on the ground, the return to LaGuardia will depart at 10:05 a.m. to arrive at 11:11 a.m.
On Sundays, however, the service shifts to the afternoon with the outbound to Nantucket departing at 1:40 p.m. and arriving at 2:51 p.m. The return flight leaves Nantucket at 3:40 p.m. and arrives back in New York at 4:53 p.m. The flights are likely timed differently to allow for passengers to make the most out of their time on the island. Cape Air operates more frequent service from Westchester County Airport, but JetBlue's service will allow for more capacity on jet-engine aircraft.
Nantucket has always been a mainstay summer destination for JetBlue, with the airline first serving the island in 2007 from New York with seasonal service. In 2012, the airline then began flying to the island from its other Northeast hub in Boston and in 2015, began service from Washington's National Airport. All routes feature JetBlue's regional aircraft, the Embraer E190. The airline also serves nearby Martha's Vineyard and Hyannis, but not as much as Nantucket.
In October 2018, JetBlue's Northeastern codeshare partner Cape Air began flying between Nantucket and New York, operating a winter and spring service to pick up the void left by JetBlue. The service allows Cape Air passengers to connect to JetBlue flights seamlessly by arriving at JFK's Terminal 5, primarily used by JetBlue. Cape Air is the ideal carrier to pick up the slack during the off-season, as its Cessna 402 aircraft carry only nine passengers,
Typically, JetBlue has used LaGuardia and Westchester County primarily for service to Florida. This will be the first non-Florida route from Westchester and second non-Florida route from LaGuardia, behind the LaGuardia-Boston route established in 2015. The airline will continue to operate its normal flights from JFK Airport in addition to the new flights.
This also marks JetBlue's first route expansion from the New York area following a reduction in service to that largely impacted JFK Airport. Service to Washington and Daytona Beach was cut completely by the airline, with service to Portland, Maine reduced to summer only service.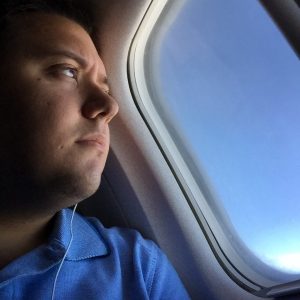 Tom has been flying for as long as he can remember. His first flight memory was on a Song Airlines 757 flying from LaGuardia to Orlando. Back then, he was afraid to fly because he thought you needed to jump off the plane in order to get off. Some years later, Tom is now a seasoned traveler, often flying to places just for the fun of it. Most of the time, he'll never leave the airport on his trips. If he's not at home or at work as a Line Service Technician at Long Island MacArthur Airport, he's off flying somewhere, but only for the day.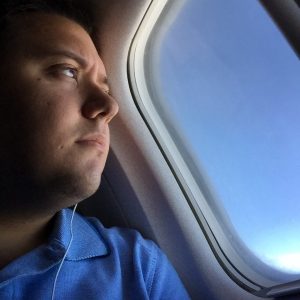 Latest posts by Thomas Pallini (see all)