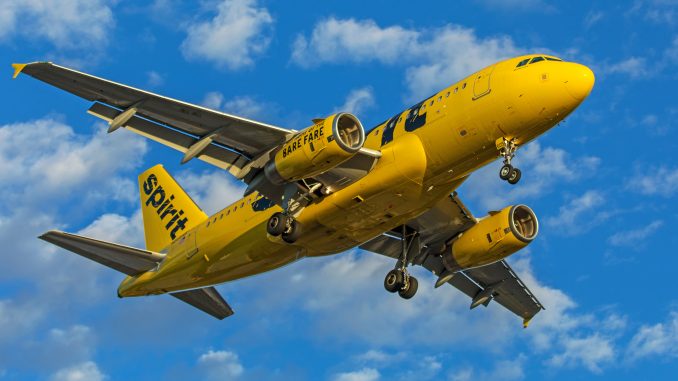 Just two days after announcing Jacksonville, Florida as its next destination, Spirit Airlines added a 70th city to its route network on Thursday. The airline held an employee conference at its headquarters in Miami to celebrate flights to the Live Music Capital of the World, where employees cheered at the news and were treated to a party hosted by Tito's Vodka, an Austin-based company.
Spirit Airlines will fly to nine destinations from Austin, commencing services on Feb. 14, 2019. Flights will operate to Baltimore (BWI), Chicago O'Hare, Denver, Detroit, Fort Lauderdale, Las Vegas, Orlando (MCO), and New Orleans. On May 2, 2019, the airline will also add flights to Los Angeles (LAX). Flights to Austin mark Spirit's third destination in Texas.
The airline also serves Houston Intercontinental and Dallas Fort Worth International Airports. Both are considered hubs for the carrier. Spirit flies to 21 cities from Houston and 19 from Dallas. In 2013, the airline even painted one of its A319s to promote the city of Fort Worth in collaboration with DFW Airport. With the addition of Spirit, Austin's airport will have flights on every major U.S. carrier except Hawaiian Airlines.
"Austin is not only a booming hub for music, cuisine and the arts, but it has quickly become an economic driver for multiple other industries," said Mark Kopczak, Spirit Airlines' Vice President of Network Planning.
"Texas' capital city is a place where we believe our affordable fares and signature service on nonstop flights will resonate and bring both visitors and local residents in and out of the heart of Texas. We are offering not one or two, but nine different nonstop destinations because we know Austin is ready for Spirit."
Interestingly though, Spirit has opted to use the Barbara Jordan terminal, instead of the South Terminal, which was opened in 2017 and offers cheaper operating costs for airlines. Passengers, however, will benefit from this decision due to the increased number of amenities offered at the main terminal.
Tough Competition Awaits
Every destination Spirit Airlines plans to serve from Austin is already being flown by at least one low-cost competitor. The airline, however, thinks it can attract customers with its ultra-cheap fares, in a market where other low-cost airlines such as Frontier and Allegiant have flourished.
Frontier Airlines quickly grew to become Austin's fifth-largest carrier by passengers carried between January and September 2018. The airline flew over 850,000 passengers, 147 percent more passengers than it carried during the same period in 2017. An airline that once connected Denver to Austin, Frontier now serves 14 year-round destinations and 18 seasonal destinations from the Texas capital.
Just one day after Spirit's announcement, Frontier Airlines announced two new routes in Austin. The airline will commence flights to San Francisco and Chicago next spring, though no dates or flight frequencies were announced. With the addition of O'Hare, Spirit and Frontier will compete head-to-head on six routes.
On Thursday, Southwest Airlines also announced a flight to Raleigh, scheduled to commence in 2019. The airline will compete with both Frontier and Delta Air Lines on this route.
The rapid low-cost expansion seen in Austin comes as Delta Air Lines also prepares to ramp up its presence in the city. Upon completion of the East terminal expansion, Delta plans to expand its footprint in Austin, where it will also be opening a new Sky Club in 2019 featuring a SkyDeck. While the airline has not yet announced any new routes for the city, during the summer Delta did confirm that Austin has been chosen to be a focus city for the Atlanta-based airline that lacks a sizable Texas presence.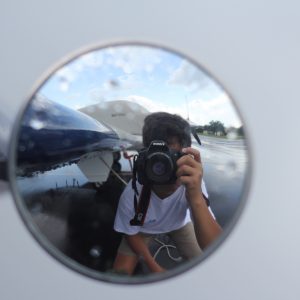 Mateen has been interested in aviation from a very young age. He got his first model airplane at six and has been airplane spotting since he was nine years old. He has always had a passion for aviation and loves learning about different aspects within the industry. In addition to writing for AirlineGeeks, Mateen is also an editor for his high school's newspaper. You can also find him on Instagram (@Plane.Photos) where he enjoys sharing his aviation photography with thousands of people everyday.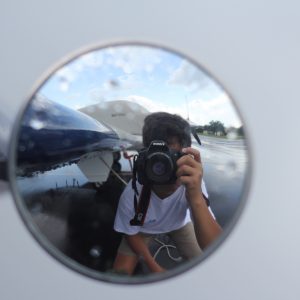 Latest posts by Mateen Kontoravdis (see all)