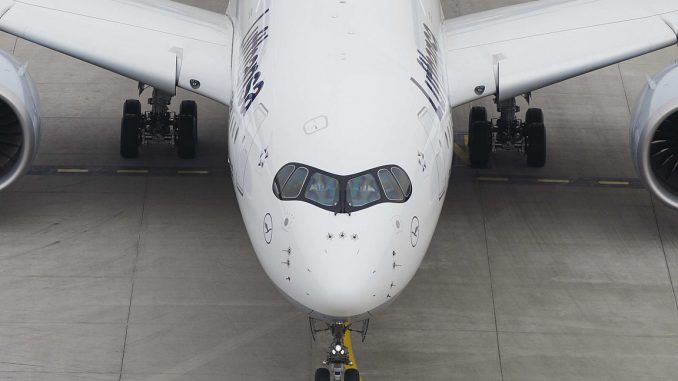 Lufthansa Technik (LHT) was originally founded in 1995, as parent company Lufthansa Group split different facets of the business into separate corporations. As a new business, LHT needed to find new ways to increase revenue and reach profitability, as maintenance solely for Lufthansa Group airlines would not provide the figures the newly-minted executives were hoping to hit.
LHT Expanding in Asia
As the maintenance and repair organization (MRO) began to take on other airlines as clients, maintenance facilities across Europe were set up over the course of two decades, eventually amassing a dozen in nearly ten countries. But with a majority of the European market share, the company decided to take their revered technical expertise elsewhere, setting up large facilities not only in the Americas, but also in Asia.
Before becoming a separate enterprise, LHT was simply the name given to Lufthansa's maintenance staff. And while the company still services all Lufthansa Group airlines, a vast majority of its business is elsewhere. Gerald Steinhoff, Vice President for Corporate Sales Asia Pacific, has been with the company for over a decade and has largely overseen it's rapid expansion in Asia and Oceania.
"If you look at the whole Lufthansa Technik Group worldwide, about 70 percent of our business is not Lufthansa Group," Steinhoff said. "We were, kind of, I wouldn't say outsourced, but the Lufthansa Group made the decision that all the different business have to be responsible on their own. They have to be profitable on their own. They have to grow on their own because they know how to best do that for themselves. "
Steinhoff believes LHT's network of maintenance, repair, and operations, better known as MRO, reaches much further than the average passenger would expect.
"If you look at Asia, we're quite strong in Japan, for example," he said. "We serve Japan Airlines. We serve ANA. We also serve the other smaller local carriers, but still some other bigger ones. In Taiwan we serve China Airlines, we serve EVA. With Singapore Airlines we just did the first contract two weeks ago."
Building a Reputation
At the moment, LHT's market share in Asia is approximately four to five percent, lower than the 60 percent of business the company holds in Europe. Much of that discrepancy is a result of the company's reputation throughout Europe, where airlines that want to work with LHT are already aware of what a partnership can provide. But the Asia-Pacific region is largely uncharted territory for the company, as new growth means forming new relationships and connections in nations the company has never touched.
However, strong growth is on the horizon. One of the biggest factors that will contribute to LHT's future growth in Asia, according to Steinhoff, is the nature of the airline market across the continent compared to that of Europe or the Americas.
"The American market consolidated their airlines a few years ago, the big ones, with Chapter 11," he said. "Then they consolidated basically, very much, so you have big, big players in the market. The European market is kind of starting that. You see Lufthansa in discussions with Alitalia, with Norwegian. So the European market is starting to consolidate and is building up these big strong carriers. In Asia-Pacific it's absolutely the opposite. You've got legacy carriers, too, but so many small ones. It seems every rich guy wants to have his own airline. Then, whoops, you've got a new name on the block. There's a lot of money on the market. There's a lot of will to build up these airlines."
The Market for MRO
But as competition begins to heat up in the airline industry, so too does the market for MRO.
"Look at Singapore itself. Small country, five million people. They have two big, huge MRO companies here, SK Aero and Singapore Airlines," Steinhoff said. "If you drive to [Kuala Lumpur], four hours drive. [Kuala Lumpur] has announced they want to build up huge MRO facilities around the airport. If you continue to Thailand, the government just announced one and half years ago they are going to establish a big MRO with partners and whatnot. They all want to go into it."
The massive growth and experimentation the market also leads to huge unpredictability as new airlines and business spring up and fold multiple times over the course of the year. Steinhoff said that has kept him and his employees on their toes, but they welcome the challenge and think they are especially fit for the next few years, especially as their further separation from their European parent groups has enabled them freedom to attack the market as they see fit.
"We believe that we have to be an Asian company as much as possible to understand the market and be very close with our customers," Steinhoff said. "That's why we have sales offices all around Vietnam, India, Australia, China, whatever. Here, you just cross a border and you have a totally different people, culture, totally different decision making processes. I always said right after I moved here that after five years, ten years, I would still never know Asia. It's super interesting to deal with it because you'll never know what the day will bring."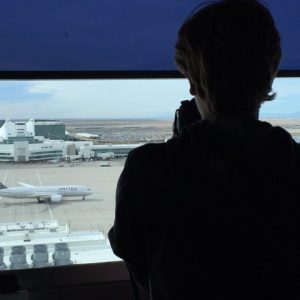 When he was just six months old, Parker took his first flight. From that point, he was destined to love aviation. His mom worked for Southwest Airlines much of his family have been frequent flyers on American Airlines for years, just as Parker is now. In 2015, Parker, inspired by aviation accounts on Instagram, decided to create an account of his own, and he hasn't stopped spotting since. On top of that, Parker has been writing for his school paper since his freshman year and has been writing and doing photography work for AirlineGeeks since August 2016.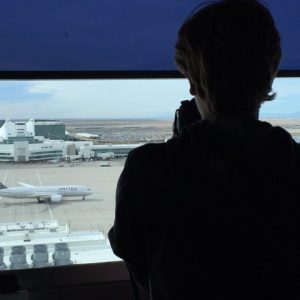 Latest posts by Parker Davis (see all)