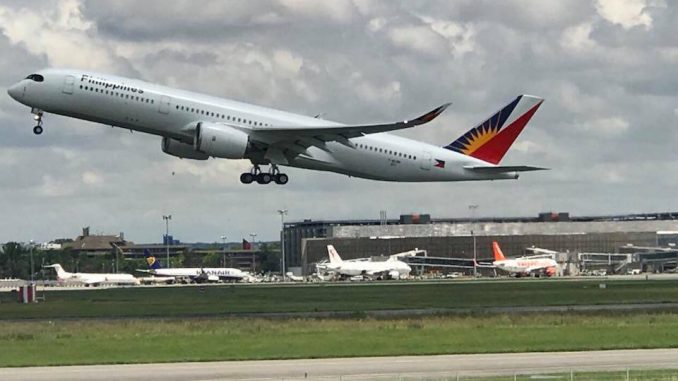 South Korea's Incheon International Airport Corp. (IIAC) has signed a memorandum of understanding with San Miguel Corp on constructing a new Manila Airport. San Miguel, best known for its beer products, proposed a new airport plan to the Philippines government in 2016. The airport is expected to set up in Bulacan Province, which is approximately 40 kilometers northwest of the capital city of Manila.
San Miguel is waiting for the government's green light and if it gets it, will see a 50-year operation of the new airport. According to the Philippines government, the project involves the construction, operation and maintenance of a new modern airport in Bulacan with a design capacity of 200 million passengers per year, consisting of four runways and all aviation-related facilities. All told, the new airport cost is estimated to be $15.5 billion.
According to the Korea Herald, an Incheon Airport official said, "We successfully established relations with San Miguel with this MOU, if the project is carried out in earnest the company plans to participate as an operating business."
IIAC is ideal for the task because the firm is experienced in the construction of airports on reclaimed land, a problem that the new Manila Airport is faced with.
"If we participate in the project, we will be able to fully exploit the know-how we have about airport construction and operation that we accumulated through the opening of the airport." the official mentioned.
Manila Ninoy Aquino International Airport, Manila's current primary airport, has handled 42 million passengers last year, far exceeding its capacity of 31 million. The excess is taking its toll on flights as domestic flight delays are prevailing in the country. According to Flightstats.com, the on-time rate of Manila Airport in October was 78.14 percent, with an average delayed time of 45.7 minutes. A "delayed flight" is a flight that departs 15 minutes or more after the scheduled time, per the website's criterion.
Manilla Airport has two runways that intersect with each other. To alleviate congestion and allow for more takeoffs and landings, the possibility of a third runway was debated for years but never came to fruition. San Miguel believes the new airport can handle 20 million foreign tourists a year, compared to current 6.6 million tourists the current airport handles.
IIAC is expanding its business recently, participating in 14 countries' airport projects in locales such as Russia and India. The group has stated that the new airport could create one million jobs during the construction phase.

Will has been a travel agent in Hong Kong for almost three decades, as time goes by he hasn't lost his passion for his job, He still has plenty of enthusiasm for the airline industry and airport operations.