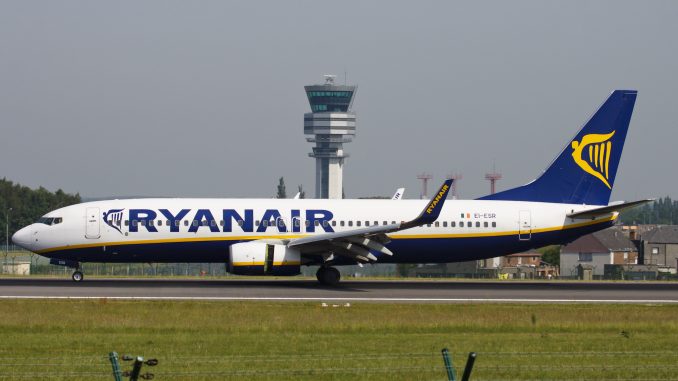 According to the U.K.'s independent consumer watchdog Which?, Ryanair ranked the worst short-haul airline for the sixth year in a row. The low-cost carrier giant received a customer score of 40 percent, 12 percent lower than Thomas Cook Airlines which was the second worst rated.
Which? Travel rates airlines, airport lounges and car hire companies based on customer satisfaction every year. Passengers gave Ryanair the lowest possible rating for boarding, seat comfort, food and drink and cabin environment. Which? recorded 12,459 reviews from over 7,500 people with 70 percent of respondents saying they would never fly with Ryanair again.
As a result of a series of industrial action, Ryanair was forced to cancel hundreds of flights. Under the European Union regulation 261, the airline should have compensated the passengers who were affected, but the airline refused to pay out. The airline believed that their staff striking the industrial action counts as an "extraordinary circumstance." Meanwhile, 32 percent of Ryanair passengers faced delays last year.
In addition, the airline changed its luggage rules three times last year. Some passengers were confused and worried about the hidden costs the airline had in 2018. Also, the assigned seating fee rose to $50 for a roundtrip ticket in 2018. In spite of the consumer's dissatisfaction, passenger numbers on Ryanair grew eight percent last year.
Rory Boland, the travel editor of Which? said: "Airfares might seem to be getting cheaper, but only if you don't fancy sitting with your family and children or taking even a small cabin bag on board."
Ryanair said the survey of almost 8,000 Which? members is totally "Unrepresentative and worthless compared to Ryanair's 141 million customers, the passenger numbers have grown by 80 percent in the past six years and Ryanair.com has become the world's most visited airline website."
Regarding to the industrial action and delay, the airline mentioned "90 percent of schedules remained operational on strike days. Delay was due to Air Traffic Control strikes, we've invested heavily in delivering on-time departures."
The regional airline Aurigny Air Service became the best airline of 2018 with a score of 81. The English carrier owns a fleet of eight aircraft which provide services between Guernsey and France.

Will has been a travel agent in Hong Kong for almost three decades, as time goes by he hasn't lost his passion for his job, He still has plenty of enthusiasm for the airline industry and airport operations.