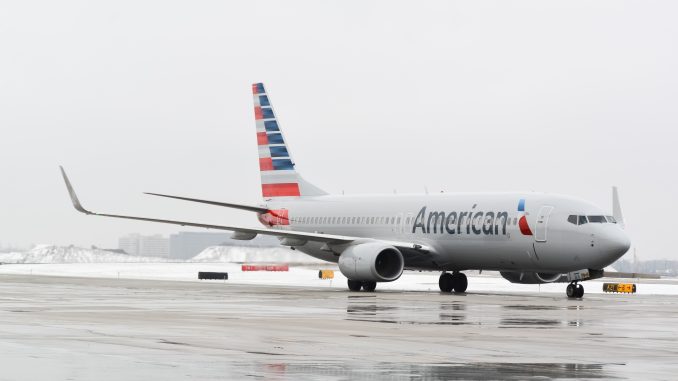 Just about anyone who has ever been to an airport has seen the vast array of lights, signs and people whose sole job is to keep aircraft at the airport itself running smoothly during un-ideal periods of operation. In the early days of aviation, nightfall was enough to discourage commercial aircraft from landing at certain airports. But as the decades have progressed and technology has improved, even winter's most brutal storms are little match for airlines, airports and the people who keep them running.
Instrument Landing System
The Instrument Landing System (ILS) is a staple of the commercial aviation industry today, allowing the industry to combat fog, storms and nearly any other low visibility condition by allowing the technology in the aircraft and on the ground at the airport to do the work of keeping everyone safe.
If a pilot is unable to establish visual contact with the runway or the conditions do not meet those required — a typical visual approach and landing requires a cloud ceiling above 1,000 feet and three miles of visibility — he or she can utilize the aircraft's instruments in order to continue with landing.
There are three ILS categories, commonly known as CAT I, CAT II and CAT III, ranging from the most to least restrictive. The category that can be used at a particular airport or runway depends entirely on how equipped that particular runway is to handle landings entirely using the ILS system.
The International Civil Aviation Organization (ICAO) says that, for CAT I, pilots must be able to distinguish runway markings at 1,800 feet or have visibility of 2,600 feet. The same guidelines for CAT II state there must be over 1,200 feet of visibility. And while CAT III is split into three different sub-categories, the least restrictive is CAT III C, which requires no minimum visibility or view of the runway, meaning an aircraft can reliably land on a properly equipped runway in complete whiteout conditions.
Of course, the worse the conditions, the more separation is required between aircraft in order to ensure the safety of everyone involved. But as a result of the ILS systems, aircraft are able to land safely, no matter the conditions. Oftentimes, however, that can be the easiest part of running an airport in low visibility conditions.
Low Visibility Operations Plans
Every commercial airport in the world is governed by a different set of guidelines when dealing with fog, snow or any other type of situation where low visibility could prove to be an issue, which oftentimes kick into action when visibility at a certain runway drops below 1,200 feet.
The comprehensive plans, often summarized in a document available to the public, detail every piece of the airport's operations, from which runways can handle aircraft in certain visibility situations to how service vehicles should ensure the safety of them and others when seeing aircraft around the airfield becomes difficult. At Dallas/Fort Worth International Airport, for example, where some runways are over a mile apart separated by the massive expanse of the five terminals, the east and west side of the airports enact their plans independently.
Often, landing is the easiest piece of low visibility operations (LVO), largely because of the ability of technology to take over that step of the process. As a result, the places where pilots, air traffic controllers and others have to take the greatest care in operation lie in taxiing and takeoff. In order to create predictable, safe patterns for pilots and controllers to follow during LVO, taxi paths between every terminal and runway are pre-mapped, so operators only need to follow those paths to maximize safety across the airport.
On the Ground
Nowhere is the airside effort required to keep an airport running during winter weather more clear than at Denver International Airport. The aircraft has over 500 trained personnel whose sole job during those bad weather periods is snow removal, operating a fleet of hundreds of plows and other vehicles in order to make the runways and taxiways fit for aircraft as quickly as possible.
With 27 deicing spaces and the maximum amount of chemicals stored on site at all times, there are few instances any more in which the airport is caught unprepared. Their operation can be enacted almost instantly, as those hundreds of personnel staff their posts 24 hours a day after a storm begins to hit, clearing multiple-mile-long runways in 15 minutes and handling taxiways and ramp areas across the system as well.
And with eleven melters capable of melting tens of thousands of tons of snow per hour, Denver International Airport is just one prime example of many where dealing with winter operations is nothing more than another day at the airport.
Lessening the Load
Airlines have contingency plan after contingency plan when it comes to dealing with schedule disruptions, particularly the predictable winter storms that have already begun to slam the continental U.S. this season. Oftentimes, however, the only thing that can be done to push through the difficulties is for airlines to scale back the load they place on the airport.
Especially at some of the country's biggest hubs, airports send out and welcome in hundreds of aircraft in an hour as airlines continue to push for that next possible dollar of revenue. During ideal operations, air traffic controllers expertly guide thousands of aircraft every minute into, out of and around airports across the country, allowing only the tiniest gaps as they play their part in turning overrun airports into logistical machines.
But when the weather turns, their hands, as much as anyone else's, are tied. Over the course of an hour, only so many aircraft can land using ILS, only so many can get sprayed on the de-icing pads and only so many can take off without seeing any farther than 500 feet down the runway.
That's not even to mention that, when lightning hits, nobody wants to see ramp workers risk their lives just to get a flight out. When conditions truly become unsafe, there is no passenger, pilot or airline executive who can justify putting lives at risk in search of an on-time flight.
As a result, delays and cancelations bloom, and their effects can last for days — along with passengers' frustration. But even as lines get long, hold times skyrocket and aircraft sit around, slowly getting covered by inches of soft, white snow, thousands of people and millions of dollars worth of technology are working tirelessly to get the whole system moving again.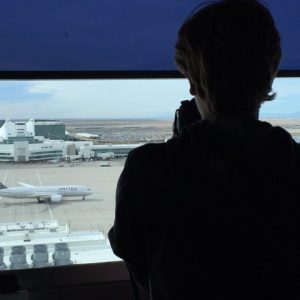 When he was just six months old, Parker took his first flight. From that point, he was destined to love aviation. His mom worked for Southwest Airlines much of his family have been frequent flyers on American Airlines for years, just as Parker is now. In 2015, Parker, inspired by aviation accounts on Instagram, decided to create an account of his own, and he hasn't stopped spotting since. On top of that, Parker has been writing for his school paper since his freshman year and has been writing and doing photography work for AirlineGeeks since August 2016.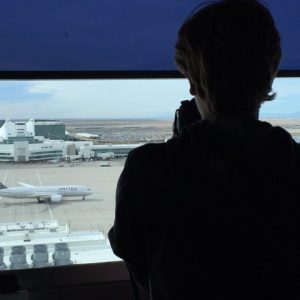 Latest posts by Parker Davis (see all)