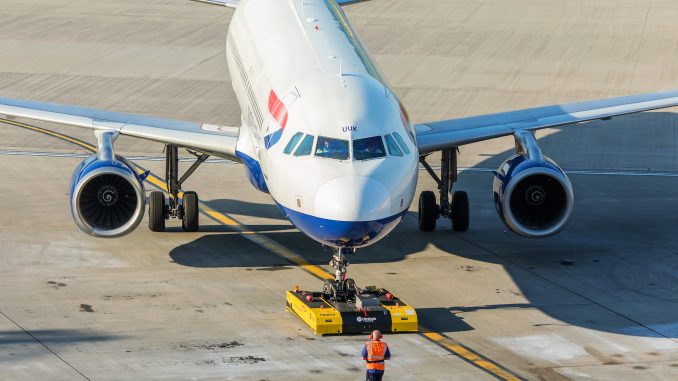 Events in the U.K. Parliament this week have the aviation industry escalating preparations for the ever-increasing possibility of a No-Deal Brexit. On Tuesday evening, U.K. Members of Parliament voted against the Withdrawal Agreement negotiated between the U.K. government and the European Union.
Acceptance of the agreement, which only covers the terms of the U.K.'s withdrawal from the E.U. and gives details only covering a transition period during which negotiations would continue in areas such as possible trade deals and air service agreements, was defeated 432 – 202 (118 of those voting against the agreement were members of the ruling Conservative party of Prime Minister Theresa May). Though it is becoming cliché to state it, this means continued uncertainty for the aviation industry.
The decision by M.P.'s not to accept the withdrawal agreement comes less than eighty days before the U.K. is scheduled to officially leave the E.U. in March. If there is no agreement in place after this date then the U.K. will be treated as a 'third country' by the E.U. and no rules applicable to current aviation standards will apply without formal agreements and acceptance between both parties.
The International Air Transport Association (IATA) issued a statement following the vote in London expressing concern for the future growth of the industry in the region. Of immediate concern for IATA was that though "current level of flights between the UK and the E.U. (would) be maintained, (a No-Deal Brexit) does not allow for an increase in flight numbers in 2019 compared to 2018."
IATA reported that airlines plan to add an additional five million seats within the E.U. this year, the majority of which will be in the Northern Summer schedule commencing on March 31. Alexandre de Juniac, IATA's Director General and CEO, said: "In the small window remaining before Brexit it is imperative that the E.U. and UK prioritize finding a solution that brings certainty to airlines planning growth to meet demand and to travelers planning business trips and family holidays."
E.U. authorities and Spanish authorities are also debating the effects of a 'No-Deal Brexit' with Brussels disputing claims that Spanish carriers Iberia and Vueling will meet E.U. ownership rules when the U.K. leaves the union. The E.U. contacted the transport authorities of the 27 states which will remain in the E.U. asking them to detail how they will comply with ownership rules from March 30.
E.U. rules state that to be considered European and operate under European air service agreements, over 50 percent of a carrier must be in European ownership. As both Iberia and Vueling are part of the British conglomerate IAG, E.U. authorities have raised the question that they do not meet ownership rules and this has been disputed by Spanish authorities. To comply with these rules, other E.U. carriers such as Ryanair have said they will withdraw voting rights from U.K. investors.
E.U. airlines and travel associations also responded to Tuesday's vote and the looming possibility of the U.K. crashing out of the E.U. by issuing warnings to customers. Hungary's Wizz Air e-mailed U.K. passengers on Wednesday morning advising them that should there be no deal in effect that they should ensure their passports had a minimum of six months validity for travel to Europe after March 29.
Currently, U.K. passengers only need to have passports with a validity which encompasses their period of travel to Europe. In a no deal scenario the period of validity would need to be a minimum of six months from the date of arrival on the European continent. Wizz Air also advised that those whose passports were issued by Gibraltar, Guernsey, the Isle of Man and Jersey would also need to adhere to the new requirements.
The Association of British Travel Agents (ABTA) has also been responding to concerns from U.K. citizens with regard to their travel plans after March 29. An ABTA spokesperson has sought to calm some concerns by advising that "anyone who books and pays for a package holiday through a U.K. travel company will receive a full refund for that holiday if it cannot be provided due to Brexit."
However, the association has advised that passengers may not be entitled to any further compensation beyond a refund if their holiday is disrupted as Brexit is considered out of the control of travel companies. The uncertainty and lack of control over the Brexit situation continues for both passengers and the aviation industry.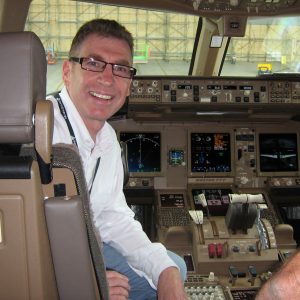 John has always had a passion for aviation and through a career with Air New Zealand has gained a strong understanding of aviation operations and the strategic nature of the industry. During his career with the airline, John held multiple leadership roles and was involved in projects such as the introduction of both the 777-200 and -300 type aircraft and the development of the IFE for the 777-300. He was also part of a small team who created and published the internal communications magazines for Air New Zealand's pilots, cabin crew and ground staff balancing a mix of corporate and social content.

John is educated to postgraduate level achieving a masters degree with Distinction in Airline and Airport Management. John is currently the course director of an undergraduate commercial pilot training programme at a leading London university. In addition he is contracted as an external instructor for IATA (International Air Transport Association) and a member of the Heathrow Community Fund's 'Communities for Tomorrow' panel.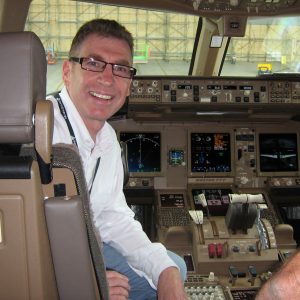 Latest posts by John Flett (see all)