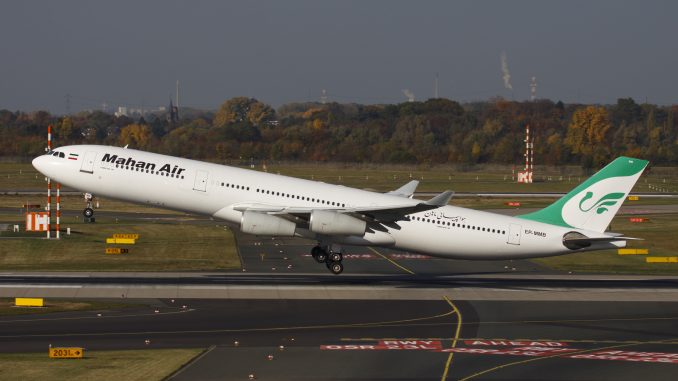 The German government has banned Iranian private carrier, Mahan Air, from operating flights to the country. The decision was made among heavy pressure from the United States and was first announced in December. The German aviation office sent the airline a notice on Monday to immediately suspends its operations into the country. The airline flew four times a week between Tehran and Munich, and Tehran and Düsseldorf.
The foreign ministry in Germany has said the move is necessary in order to protect German foreign and security policy interests. The decision is believed to be pushed by the United States, which is putting pressure on European countries to end relations with Iran. A change in leadership and policy in the U.S. has seen the country pull out of a nuclear treaty with Iran that ended sanctions on the country. German officials have denied the U.S. was behind the decision, stating it was done for German security.
Mahan Air was Iran's first privately run airline, and currently the largest airline by flights. In addition to service to Germany, the airline operates service to France, Italy, Spain, and Greece in Europe. However, the U.S. has accused the airline of providing support to an elite part of the Iranian Revolutionary Guard. The accusation has left the airline blacklisted by the U.S. since 2011.
Mahan Air has yet to comment on the announcement. Earlier last year the United States reimposed sanctions on Iran, including on the delivery of new aircraft. Deliveries for new aircraft from ATR and Airbus to Iran Air have been suspended. A provisional order for new Boeing aircraft for Iran Air was canceled due to the sanctions.
It is expected that Germany will not take any other actions against Iran. It is unclear if any other European countries will follow Germany's lead in banning Iranian airlines. Flag carrier Iran Air also serves Germany but is not affected by the decision to ban Mahan Air flights as Iran Air is a government-owned carrier. Several European countries are signatories on the treaty the U.S. has pulled out of and are trying to keep the deal intact with Iran.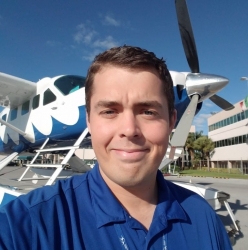 Daniel has always had aviation in his life; from moving to the United States when he was two, to family vacations across the U.S., and back to his native England. He currently resides in South Florida and attends Nova Southeastern University, studying Human Factors in Aviation. Daniel has his Commercial Certificate for both land and sea, and hopes to one day join the major airlines.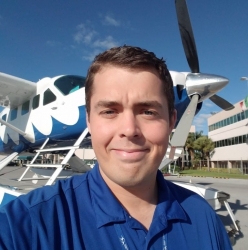 Latest posts by Daniel Morley (see all)