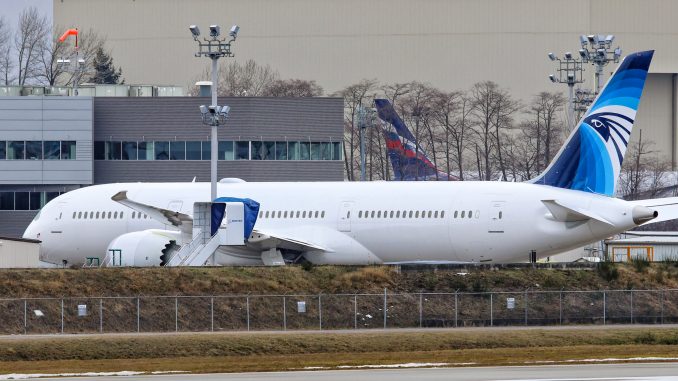 EgyptAir is expanding its service to North America, planning service to Washington, D.C. beginning this summer. According to RoutesOnline and reported by sources within EgyptAir to AirlineGeeks, EgyptAir will launch the service on June 3 on a three-times-weekly basis. Currently, EgyptAir serves two North American cities, New York and Toronto, from its main hub in Cairo and serves as the only non-stop link between the North American continent and the North African country.
The airline is planning on launching the service using its yet-to-be-delivered Boeing 787-9 Dreamliner aircraft, set to complement the airline's existing Boeing fleet. The Dreamliner will join EgyptAir's current flagship long-haul aircraft, the Boeing 777-300ER, and provide upgrades from the older aircraft that include a modernized business class cabin and upgraded in-flight entertainment through the airplane.
Once all six Dreamliners are delivered, the airline will have 14 long-haul Boeing aircraft in its fleet, including the Boeing 777-200ER, Boeing 777-300ER and Boeing 787-9 Dreamliner. The additions will make the airline a predominantly Boeing airline in its long-haul fleet, as EgyptAir does operate both variants of the Airbus A330.
Though while Washington will be one of the first U.S. destinations to receive the Dreamliner, it won't be the only one. EgyptAir has told AirlineGeeks that New York, which currently sees daily service on the Boeing 777-300ER, will first see the Dreamliner. New York has been the recipient of numerous new Dreamliner aircraft recently, including Royal Air Maroc's Boeing 787-9 Dreamliner this past January. Toronto is scheduled to receive the aircraft in October.
The Dreamliners, leased from Irish aircraft leasing company AeroCap, are expected to be delivered to EgyptAir beginning in March. Currently, the first aircraft is at Boeing's facility in Everett, Wash. undergoing final checks and tests before delivery, as well as awaiting its final painting. The aircraft just underwent its first APU start and will be in the skies soon.
While Washington doesn't immediately strike one as a tourist destination for Egyptians, its importance comes from the political aspect of having a nonstop route between the two respective capitals of Egypt and the United States. Washington is the recipient of unusual service because of this fact, including Ethiopian Airlines service to its capital, Addis Ababa, and South African Airlines service to Johannesburg via West African capitals cities such as Accra, Ghana and Dakar, Senegal.
The new service is another win for Washington Dulles International Airport, which has been vying for additional routes from international airlines. The northern Virginia airport will soon be the recipient of new service from TAP Air Portugal and Alitalia from Lisbon and Rome, respectively, in the upcoming months.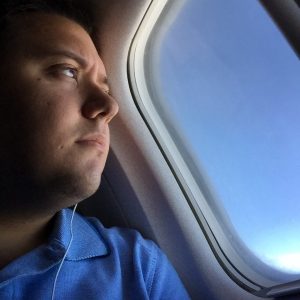 Tom has been flying for as long as he can remember. His first flight memory was on a Song Airlines 757 flying from LaGuardia to Orlando. Back then, he was afraid to fly because he thought you needed to jump off the plane in order to get off. Some years later, Tom is now a seasoned traveler, often flying to places just for the fun of it. Most of the time, he'll never leave the airport on his trips. If he's not at home or at work as a Line Service Technician at Long Island MacArthur Airport, he's off flying somewhere, but only for the day.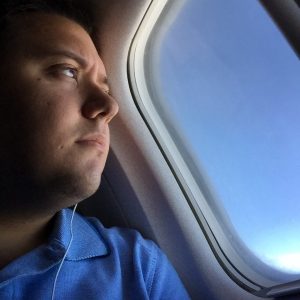 Latest posts by Thomas Pallini (see all)