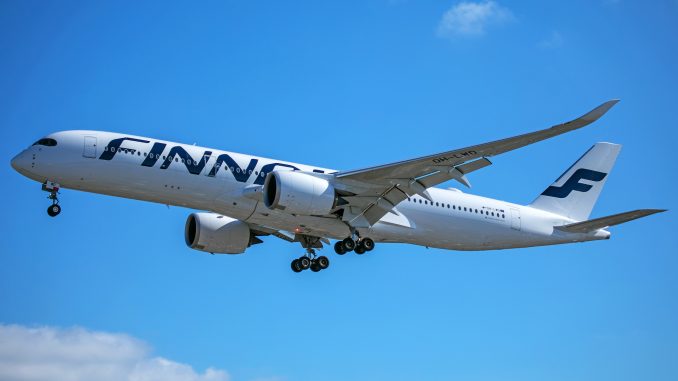 Oneworld carrier Finnair has relaunched nonstop service from its hub in Helsinki to Los Angeles yesterday after a more than 25-year hiatus. Finnair resumed the service on Sunday and will be flying nonstop to Helsinki three times per week using its new Airbus A350-900 XWB aircraft. This is Finnair's first and only U.S. route to be regularly operating with the new aircraft, all other cities currently receive the airline's Airbus A330-300 aircraft.
Finnair last served Los Angeles in October 1991, having started service since 1981. The airline operated the service to Helsinki using a DC-10 aircraft and the flight initially made a pick-up stop in Seattle before continuing on to Los Angeles. This service was later switched to a nonstop flight.
Although the airline's focus has been mostly on long-haul flights to Asia in recent years using Helsinki as a stopover point, Finnair chose to resume service to the West Coast in 2017 flying seasonally to San Francisco. The Northern California route proved to be a tremendous success for the airline, and gave it more reason to up its long-haul strategy in North America and resume its former service to Los Angeles.
"We had been flying earlier to Los Angeles already during the '80s and 90's, but now (we fly) with the Airbus A350 aircraft," said Ossi Karuvarra, Director of U.S. Airports for Finnair.
The Finnair flight from Los Angeles to Helsinki takes 10 hours and 35 minutes going eastbound and the inbound takes 11 hours going westbound. The flight to Los Angeles has been given the special flagship flight number, AY 1, and departs Helsinki at 4:40 p.m. to arrive at 5:40 p.m. on the same day. The return flight, AY 2, leaves Los Angeles at 7:50 p.m. and arrives the next day at 4:05 p.m.
Los Angeles is Finnair's fifth U.S. destination, along with New York, Chicago, San Francisco and Miami. New York is Finnair's only year-round flight; however, with the new three-times-weekly service to Los Angeles on Tuesdays, Thursdays and Sundays and increased seasonal service to San Francisco on Mondays, Wednesdays, Fridays and Saturdays, travelers can count on daily flights to California during the upcoming summer travel season. Whether arriving in San Francisco or Los Angeles, travelers can also connect onto fellow oneworld member American Airlines flights.
"With those three flights we are now connecting Helsinki and the West Coast of the USA on a daily basis," Karuvarra added.
The new nonstop flight to Los Angeles is operated as part of Finnair's transatlantic joint venture with American, British Airways and Iberia.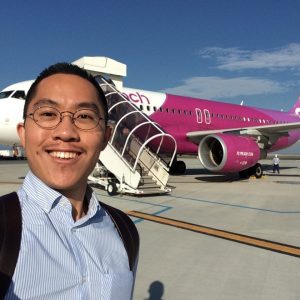 Most people hate long flights or overnight layovers, but Albert loves them. The airport and flying parts of traveling are the biggest highlights of any trip for him – as this avgeek always gets a thrill from sampling different airline cabin products and checking out regional developments happening at local U.S. airports. He's flown on almost every major carrier in the U.S. and Asia Pacific, and he hopes to try out the new A350s soon.

Albert recently completed his undergraduate studies in Business Accounting at USC in Los Angeles and he is currently recruiting for a corporate analyst position at one of the U.S. legacy carriers. During his college years, he interned at LAX for Los Angeles World Airports working behind-the-scenes (and on the ramp) in public relations and accounting. Outside of writing for AirlineGeeks, he enjoys trekking the Hollywood hills, visiting new hotspots throughout SoCal, and doing the occasional weekender on Spirit Airlines.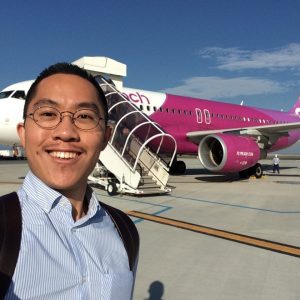 Latest posts by Albert Kuan (see all)