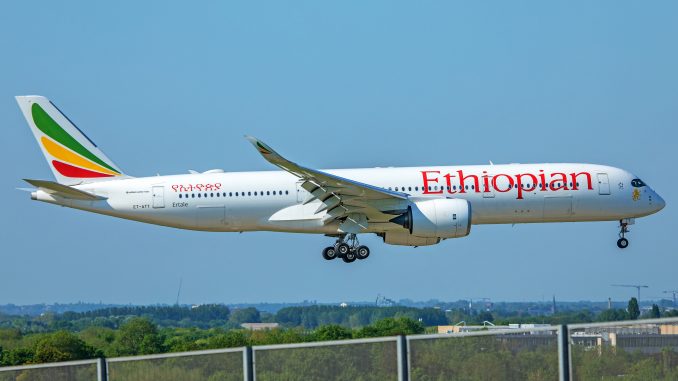 Ethiopian Airlines will grow its North American routes, adding two cities in the continent to its route map. Scheduled to start in June, New York and Houston will see the African carrier launch flights to Addis Ababa via West Africa using Ethiopian's Boeing 787 Dreamliner aircraft.
First on the list is New York, where Ethiopian will connect the Big Apple with Addis Ababa via Abidjan, Coate d'Ivoire. Currently, Ethiopian services New York via Newark Liberty International Airport just across the river in New Jersey. However, starting June 17, the Addis Ababa-Abidjan-New York route will use New York's John F. Kennedy International Airport, the city's primary international gateway, with the airline's Boeing 787-8 Dreamliner.
Beginning its journey in Adis Ababa, ET512 will depart at 9:00 a.m. and arrive in Abidjan at 12:15 p.m. before departing again for New York at 1:15 p.m. The 10-hour and 45-minute trip across the Atlantic will then see the aircraft arrive in New York at 8:00 p.m. The return flight, ET513, will depart New York at 10:00 p.m. for the overnight flight back to Abidjan, arriving at 12:05 p.m. the next day. After an hour stopover, the aircraft departs again at 1:05 p.m. and arrives back in Addis Ababa at 10:20 p.m.
Ethiopian will be only the second East African carrier, following Kenya Airways which launched nonstop service between New York and Nairobi in October, and the fifth African carrier behind EgyptAir, Kenya Airways, South African Airways and Royal Air Maroc to serve the airport. With JFK Airport offering no domestic connections on Star Alliance carriers or Ethiopian codeshare partners, the route will solely cater to those whose final destination is New York or creating itineraries on separate tickets.
The switch to JFK Airport will also see the airline to increase the service to Ethiopia's capital via Abidjan to three-times-weekly instead of its current twice-weekly service to Newark. Liberty International Airport will continue to see Ethiopian service to Addis Ababa via Lomé, Togo, increasing to four-times-weekly service once Ethiopian inaugurates service to JFK.
Following the start of New York service, Ethiopian will then start flying to Houston, Texas three times per week from in Addis Ababa with flights commencing on June 23. The Lean City is set to become Ethiopian's fifth North American destination after Washington, Newark, New York and Toronto.
Similar to its New York service, flights will be operated by Boeing 787-8 Dreamliner aircraft and make a stop along the way in East Africa. Flights will operate via Lomé in both directions mainly for refueling purposes. The flight path between Addis Ababa and Houston covers a total of 7,279 nautical miles, which cuts close to the Boeing 787-8s range of 7, 668 nautical miles, according to Boeing. In this way, although a refueling stop is not strictly necessary, it allows the airline to play on the safe side and have maneuvering room to mitigate complications.
Additionally, Ethiopian carries fifth freedom rights to transport passengers between Togo and the United States, which can help the airline optimize loads by serving an additional market. The new flight, ET518, will depart Addis Ababa at 9:30 p.m arriving at Lomé at 11:55 p.m. The flight will then depart from Lomé at 1:15 a.m continuing its journey to Houston and arriving at 9:40 a.m.
The aircraft will spend more than six hours on the ground before departing back for Lomé at 4:30 p.m. as ET519 and arriving at 9:40 a.m the next morning. The aircraft will then continue its journey to Addis Ababa at 10:30 a.m., arriving at 7:00 p.m. Flight details are yet to be uploaded to Ethiopian's booking systems and there is no information regarding which days the flight will be operating.
The Star Alliance carrier has recently made adjustments to its North American route network. Back in January, the airline increased frequencies to Washington and Chicago. Flights to the U.S. capital are going from daily to ten times per week in peak for the summer season, while weekly frequencies to the Windy City increased from three to five. Both flights operate via Dublin for refueling purposes; however, the airline does not have fifth freedom rights on those routes to serve Ireland.
On the other hand, Ethiopian will be canceling flights to Los Angeles as of summer 2019. The East African carrier has been serving the city since 2015 on a four-times-weekly basis. Flights would traditionally operate via Dublin without fifth freedom rights; however, they recently switched and operated flights via Lomé instead, where the airline could take advantage of the rights to carry passengers between Togo and the U.S.
Ethiopian's North American flights are operated by its fleet of 23 Boeing 787 Dreamliners made up by 19 Boeing 787-8 and 4 larger Boeing 787-9s. The airline's business class cabin, marketed as Cloud Nine, offers a standard forward facing 2-2-2 paired configuration across its fleet. There are two different seating configurations across aircraft, with subtle differences amongst them.
Older Dreamliners are configured with 24 Cloud Nine seats spread across the first and second set of doors on the dash 8s, offering the same seats found on Turkish Airlines' Boeing 777-300ERs, LOT Boeing 787 Dreamliners and LATAMs Boeing 787-9 Dreamliners. However, the forward cabin is densified to fit more seats, which means that as a result, they do not lie flat. Fortunately, newer dash 8s and dash 9s feature newer B/E Aerospace seats similar to those found onboard United Boeing 787s. These seats do lie flat and offer higher resolution screens, as well as added privacy as they have a small partition between seats.
Economy on the other hand, is made up of 246 seats on the airline's Boeing 787-8, arranged in a standard 3-3-3 configuration. Seats have a generous pitch of 33 inches and offer personal inflight entertainment screens.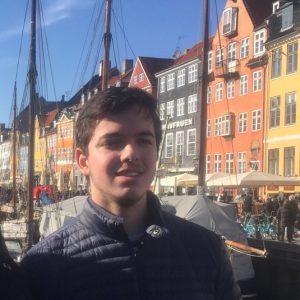 As a geography nerd, Jose has always been fascinated by the complexities of the airline industry and its ability to bring the world closer together. Born and raised in Peru, now studying in the UK. he has travelled around America, Europe and South East Asia. His favorite aircraft is the Boeing 767-300, which he has flown many times during his childhood; although now the A350 is slowly growing up on him.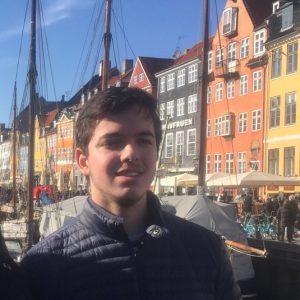 Latest posts by Jose Antonio Payet (see all)