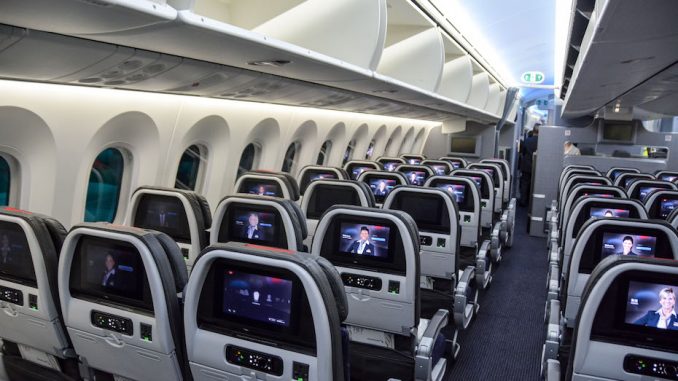 Late last week, United became the first U.S. airline to make what to most may seem like a relatively minor announcement: the small cameras that for years have been embedded in seat back entertainment systems installed in aircraft from all over the world have been covered, showing an emphasis on passenger privacy in a period of increasing skepticism about data collection in all areas of modern life.
"All cameras have since been covered, which were never activated and that we have no plans to use in the future," a United airlines spokesperson told SimpleFlying.
Both Delta and American continue to move in the same direction, with Delta going as far as to eliminate cameras entirely from the systems installed on its aircraft.
"Delta Flight Products was launched back in 2016 to give us the ability to take more control of the in-flight experience," Lisa Connell, Delta's general manager of onboard product, told The Verge. "We can be more selective with what we want a product to look like and remove components that we don't need — like cameras, in this case."
Though airlines have long said that the cameras are never used and others have speculated they have been put in the systems for use with features to come later — for example, video calling, which Emirates offers in some of its first class suites to place orders for food and drinks at passengers' convenience.
More Than Just Cameras
No longer are behemoth tech companies the only ones that are dealing with scrutiny relating to the privacy of their customers. The discussion that has begun to grow over the necessity of in-seat cameras has become emblematic of a much larger trend, illustrating passengers' discontentment with how airlines' increasing desire to not only know their passengers, but provide improved customer service, runs the risk of invading privacy to an almost scary degree.
"There's a point where you don't want to make people feel like, 'Gee they know everything about me and they're tracking everything I do,'" John Slater, United's senior vice president of inflight services, told the Wall Street Journal last year.
Even as airlines are working on the same delicate balancing act other companies are, passengers continue unsure of where airlines draw the line now or will in the future. While the confusion that has arisen in recent months about inflight observation through cameras has been worrisome for many, possibly even more concerning for many will be how airlines handle the masses of data that pass through their systems for even a single flight.
The security protocol necessary to ensure the safety of passengers has become an important double-edged sword. While the measures that require passengers to provide copious amounts of personal information have become invaluable to keeping the skies safe, those same measures may prove to be the one feature of the airline experience that puts customers' privacy at risk.
Of course, airlines all over the world continue to take measures to ensure passengers receive the most inviting customer experience possible, even as the danger of a leak of personal information continues to be at the forefront of many employees' and passengers' minds. Even still, airlines will continue to take steps in both directions in hopes of reconciling the two goals into one ideal, the perfect experience as a passenger, both in terms of customer service and of peace of mind.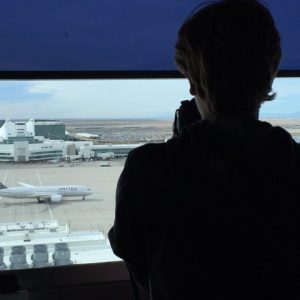 When he was just six months old, Parker took his first flight. From that point, he was destined to love aviation. His mom worked for Southwest Airlines much of his family have been frequent flyers on American Airlines for years, just as Parker is now. In 2015, Parker, inspired by aviation accounts on Instagram, decided to create an account of his own, and he hasn't stopped spotting since. On top of that, Parker has been writing for his school paper since his freshman year and has been writing and doing photography work for AirlineGeeks since August 2016.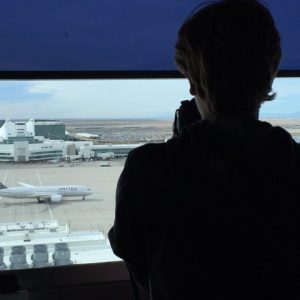 Latest posts by Parker Davis (see all)