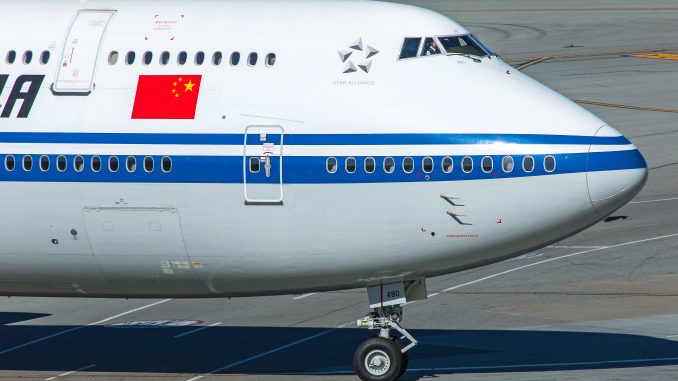 Earlier this week Canadian company Bombardier made an announcement that it was selling off subdivisions in Belfast, Ireland and Morocco. A plan to further consolidate Bombardier aerospace activities into Bombardier Aviation.
While an asset sale like this isn't completely uncommon, some of the likely bidders should raise eyebrows for some. Two large Chinese government-backed organizations, The Aviation Industry Corporation of China (AVIC) and the Commercial Aircraft Corporation of China (COMAC) are likely bidders for these divested assets.
Chinese Interest in Bombardier Belfast
What is garnering attention to most is that Bombardier's Belfast facility is where the composite wings for the Airbus A220, formerly known as the C Series aircraft, are made. A Chinese government-backed organization gaining control of a premier technologically advanced manufacturing facility like Bombardier Belfast will do nothing but help China advance its own aviation agenda
Thankfully, the chances of Airbus letting that happen are quite slim. Many industry analysts haven't ruled out Airbus making a bid for the facility given the existing joint venture between Airbus and Bombardier over the A220 series aircraft.
It's no secret that China wants to loosen Airbus and Boeing's grip in Chinese aviation. Chinese government-backed groups are working towards building aircraft that can eventually replace competitors and split the duopoly in the global aviation market.
COMAC built the C919, essentially a clone of an Airbus family aircraft. Most of the industry, however, has rejected this aircraft as vastly inferior and not a realistic competitor to any of the established aircraft manufacturers.
Acquiring Established Technology
However, many are forgetting the quintessential Chinese strategy when it comes to dealing with the rest of the world, play the long game. COMAC has set up partnerships with many aviation companies and technology transfer is not just a political talking point. It is a real threat. Eventually, the Chinese will become a dominant player in aircraft manufacturing, it's only a matter of them doing it themselves or by everyone lending a hand.
Airbus has actually even accelerated China's learning curve when it agreed to create an assembly plant for the Airbus A320 in China for final assembly of some of the aircraft. This essentially gives the Chinese technical hands-on experience when it comes to some of the most complex and intricate parts of aircraft manufacturing.
Boeing opened up a similar facility in China for the Boeing 737 MAX aircraft though less intensive manufacturing happens at this facility.
China is gaining access to refined Western expertise and is advancing at a rate faster than the West due to being able to cut out much of the refinement process and just work with developed products.
Trade-Secret Theft
The United States recently released a Pentagon report stating that "China uses a variety of methods to acquire foreign military and dual-use technologies, including targeted foreign direct investment, cyber theft, and exploitation of private Chinese nationals' access to these technologies, as well as harnessing its intelligence services, computer intrusions, and other illicit approaches."
General Joseph Dunford, Chairman of the Joint Chiefs of Staff, even warned Congress that U.S. companies doing business in China were often indirectly benefiting the Chinese military. China is using both legitimate investments and partnerships to illicit activity to acquire dual-use technology such as aviation technology from the rest of the world.
Just recently, in the last week of April, the United States government charged American engineer Xiaoqing Zheng and Chinese businessman Zhaoxi Zhang of conspiring to steal millions of dollars worth of General Electric's trade secrets, specifically those relating to GE Aviation, one of the world's premier aircraft engine manufacturers.
The two were specifically interested in GE Aviation's expertise in turbine technology, a key component to making aircraft engines and an area where China significantly lacks expertise. China has identified aerospace technology as a key pillar to its economic and military objectives. Aviation software and turbine technology deficits are currently what is preventing Chinese companies like COMAC from making competitive aircraft.
All of this is part of China's "Made in 2025" initiative which is aimed at vaulting the Chinese economy into higher-value and technologically advanced areas of competition with the United States and other countries. If Airbus and Boeing are not super cautious about their relationship with China they will see themselves overshadowed by Chinese aviation manufacturers who used their own technology against them.

Hemal took his first flight at four years old and has been an avgeek since then. When he isn't working as an analyst he's frequently found outside watching planes fly overhead or flying in them. His favorite plane is the 747-8i which Lufthansa thankfully flies to EWR allowing for some great spotting. He firmly believes that the best way to fly between JFK and BOS is via DFW and is always willing to go for that extra elite qualifying mile.

Latest posts by Hemal Gosai (see all)